Breeds you'd own except for one little thing
---
What are some dog breeds that really suit you, or you'd really like to own or look into, except for one little thing?

I'm not talking about like "I'd love a LBG but I have too many guests over" or "I'd love a BC but they're too high energy" or "a APBT but I don't want to deal with DA" or something. Like, really little issues like drooling, too vocal, you'd never import and they aren't available here, aesthetic issues...

I just walked past my neighbor's pomeranian, and THE. BARK. I have adored every single pomeranian I've ever met, they're so cute, so trainable, etc. But I don't think I'd ever get one because their bark is the worst noise I've ever heard a dog make.
__________________
"My favorite color is green, green like newly cut grass. When it comes to green with envy, though, you can stick it up your @ss!" ~ Grammy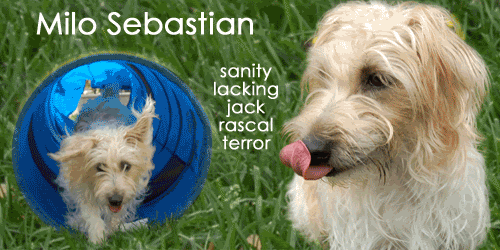 http://www.adorablebeasts.blogspot.com