Using a scent to mark baby toys?
---
I've previously heard about people who used this technique to get a dog to recognize which toys were the baby's and which were the dog's, where people put a dab of a fragrance or essential oil (almond oil usually) on the baby's toys, and teach the dogs to ignore them. I'm pretty sure Milo would pick up on this in about two seconds, but Benji (who is SEVEN and suddenly started stealing random objects to chew on) is another story.

My plan was to dab almond oil (or whatever) on a couple of "tempting" items, toss them on the ground, and interrupt/redirect the dogs when they try to grab them, then reward for picking up something appropriate or leaving it alone.

Any other tips or techniques for using this method?
__________________
"My favorite color is green, green like newly cut grass. When it comes to green with envy, though, you can stick it up your @ss!" ~ Grammy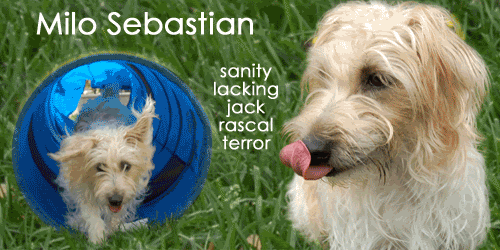 http://www.adorablebeasts.blogspot.com