Claire is doing fantastic with her new family. She left us last weekend. Here's the last photo I got of her, sleeping upside down in her jammies!
And the new boy came home today. His name is Maverick and he's from the local SPCA. They estimated him to be about 2. He acts (and plays) like a 3 month old... in a 70lb body. Not okay! that being said he is sweet, and goofy, and just a lot of fun.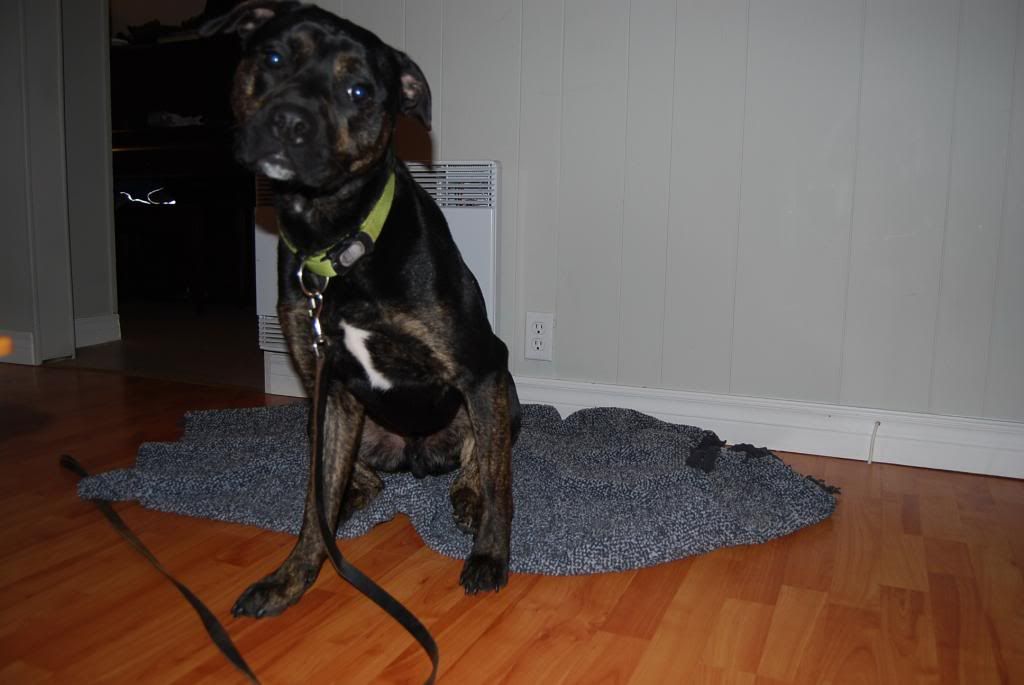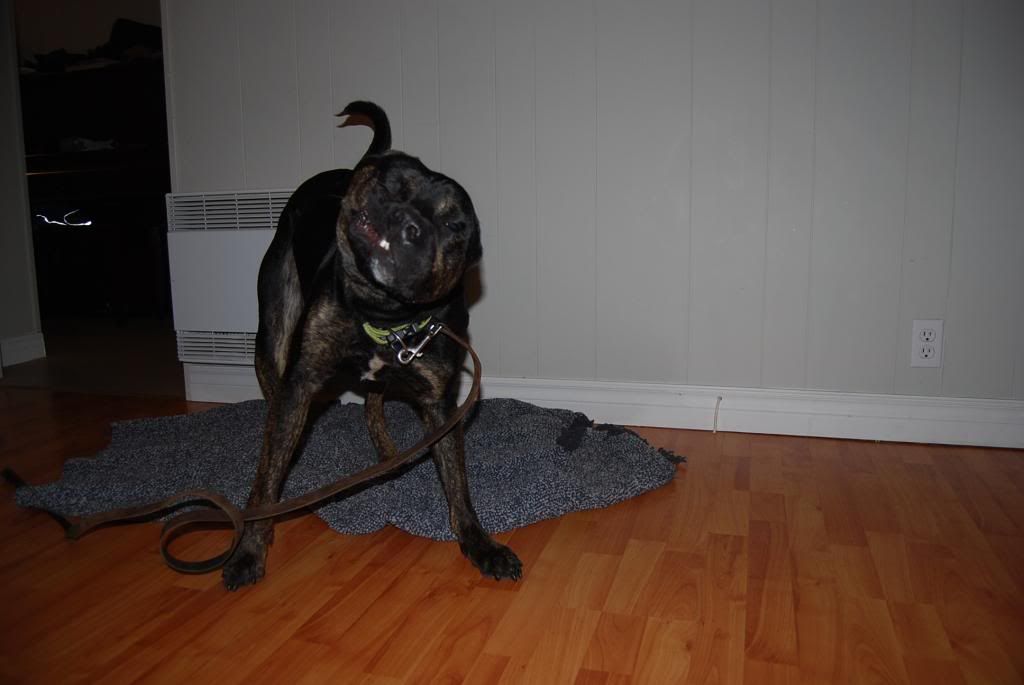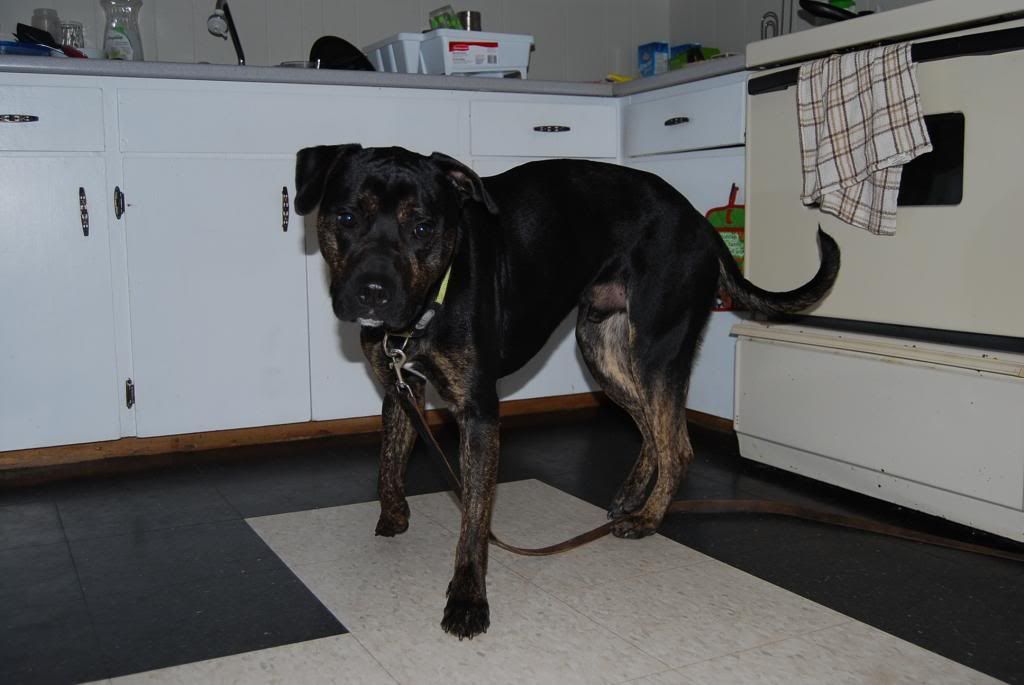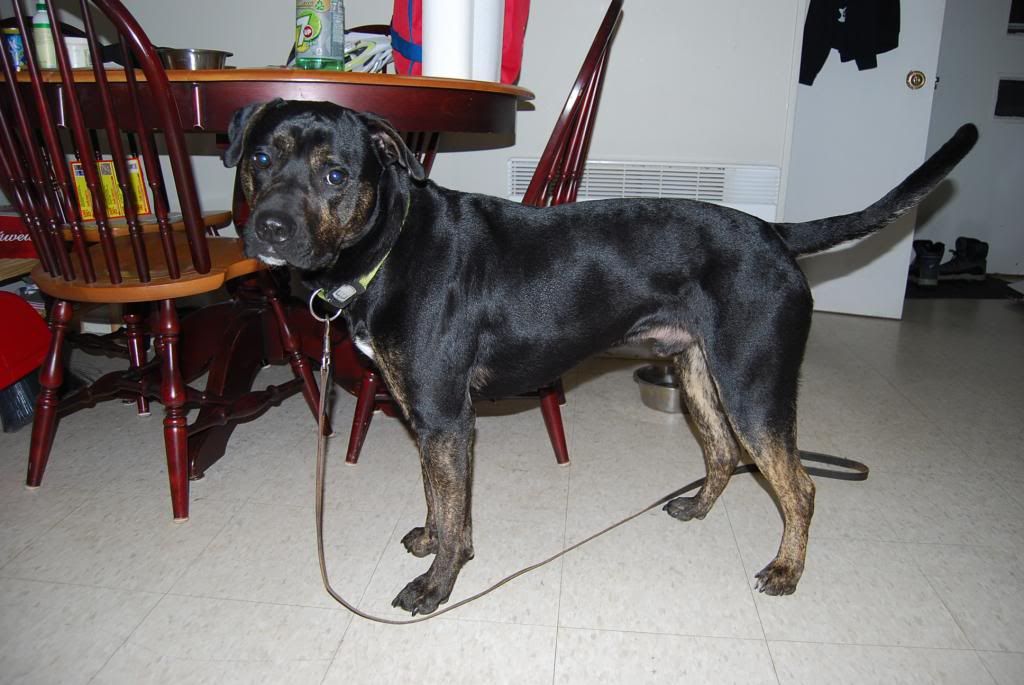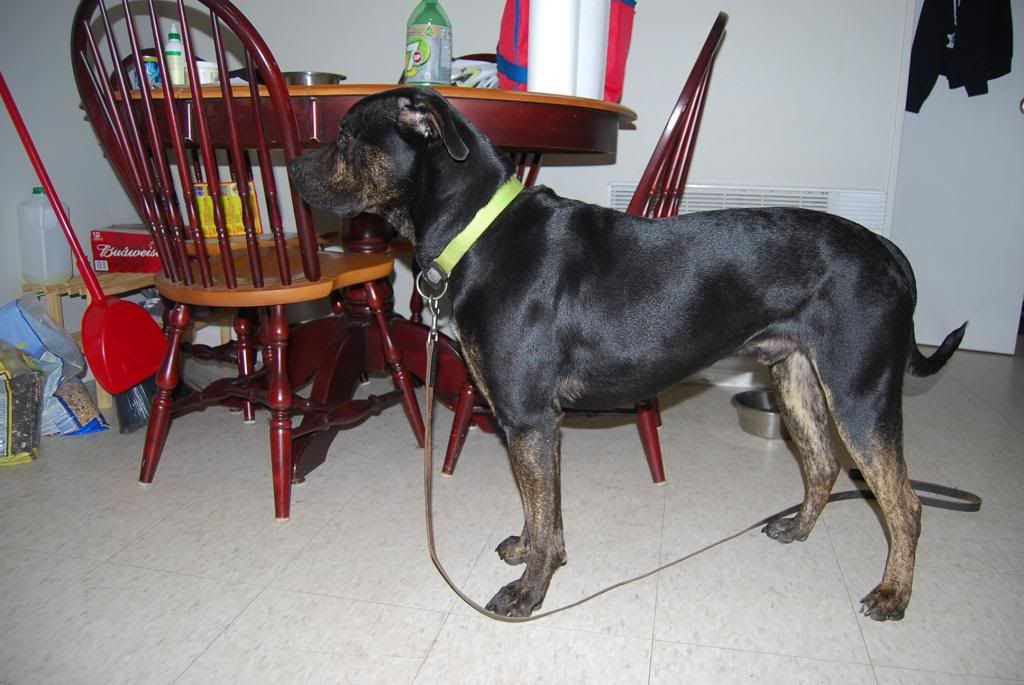 SPCA guesses Rottweiler mix... who knows.