And an update for those not following along at home (don't blame you..)
(skip if you just want to see cute pics)
Seren moved with Dekka and I to apt. Seren did not dig living with Dekka or the apt. So I asked a friend (who was looking after Quest whilst we were trying to find Quest a home) if she could take Seren to see if she was less stressed. She said sure, if I would take Quest back. I figured it would be crating and rotating as Dekka HATED the puppies before. But Dekka likes Quest. I like Quest. Seren found a new home where they adore her and she seems much happier.
Ok on to Quest pics.
Hai My mom sayz I has bad ear.. and she will 'tape' it.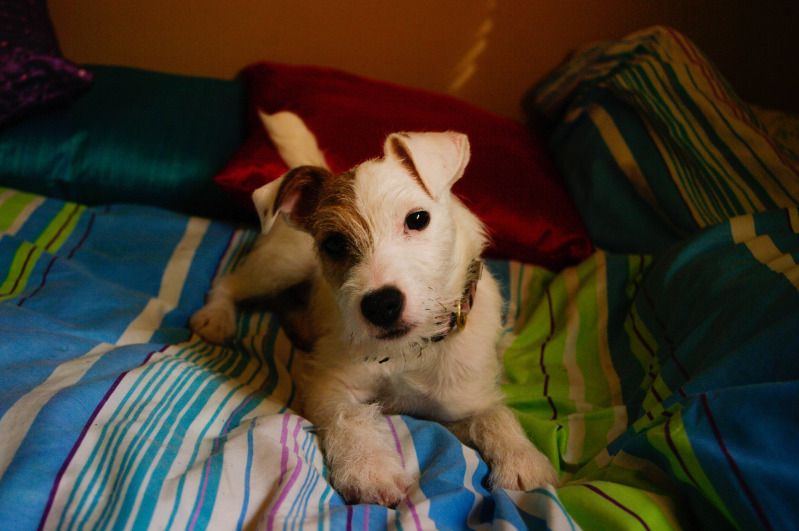 She sayz this ear ok
I sayz I am all cutez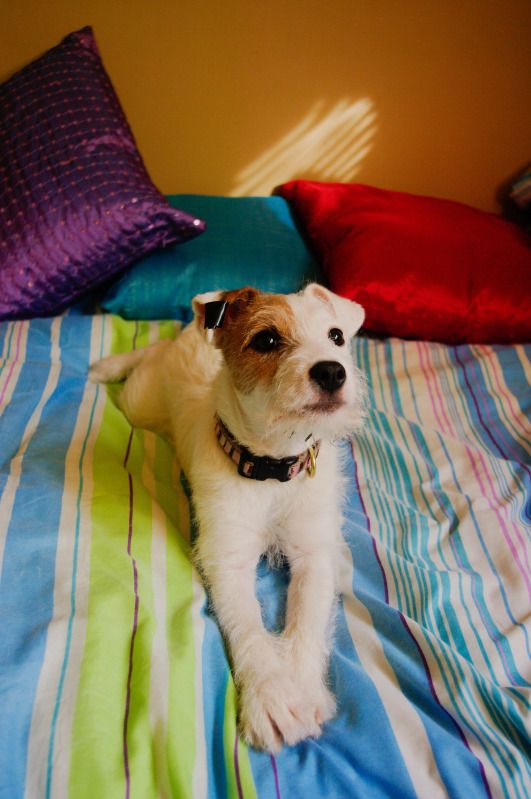 Dekka is not impressed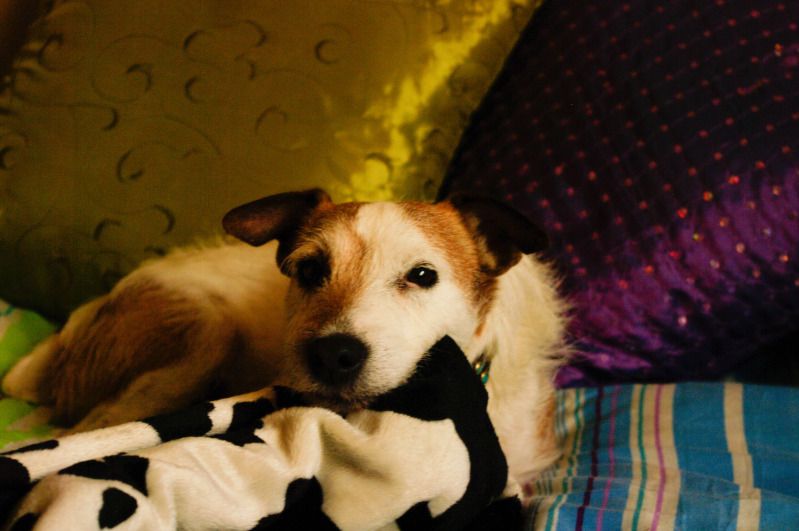 Tired puppy is tired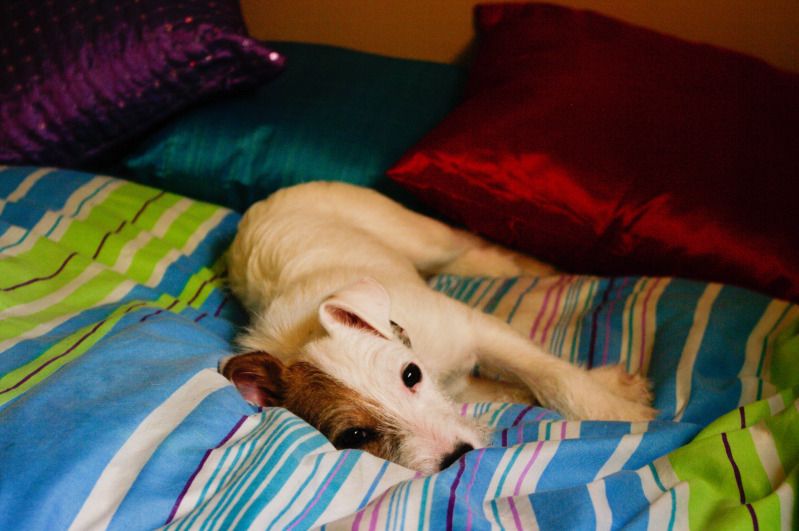 So much cute!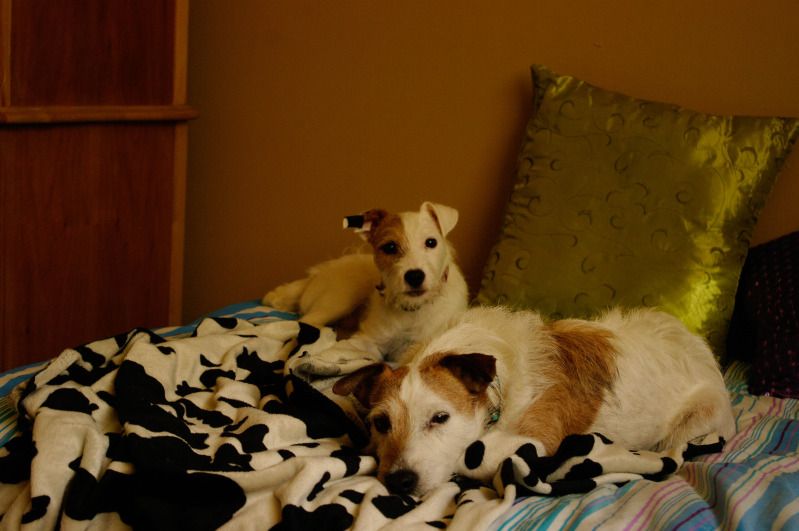 Puppy got a new toy. Its very exciting. (puppy is teething and chewed up my headset.. I am glad she loves this toy!)
In this pic she is barking at it and trying to lick it closer.. yes that is her tongue..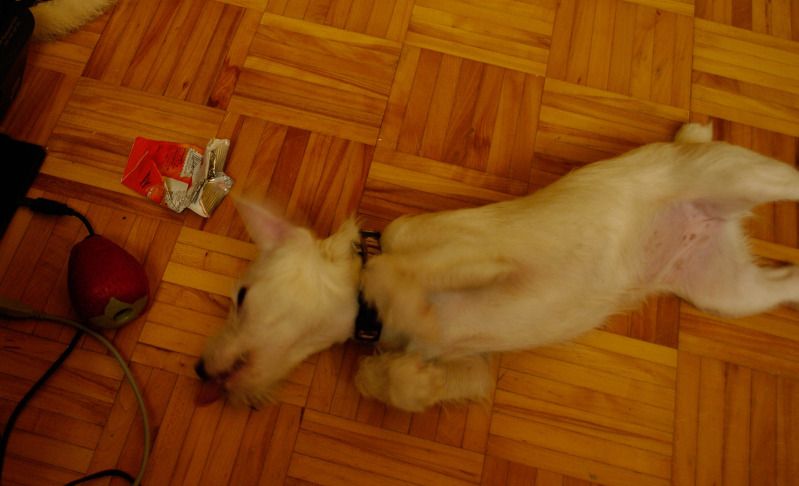 Don't just sit there, help me with this toy!
moar