---
I certainly hope no one thought I was implying I thought anyone who conceal carries is a paranoid nutjob. I was seriously wondering if it was more of a hobby type thing (and I do know people who keep guns as a "in case of zombie apocalypse" or violent revolution....and they're not nuts, either. They don't realistically think these are likely or even plausible situations, they just think it's a fun sort of hobby to be prepared and plan for it.)

I live in an area with an extremely low crime rate - but I do frequently enough go to areas with higher crime rate, including walking to and from a subway station multiple times a week on a street where 9 women were raped (by the same man) in one night. I've always felt perfectly safe with lesser weapons of defense (mace, typically), situational awareness, etc. I can't imagine that for me, personally, a gun would make me feel safer. I was just curious if anyone regularly/occasionally got put into situations where they felt they'd use a gun for protection.

Amber, I'm just curious, the night that a man approached you while you were walking Bamm - Would you have been walking in that area, alone, without Bamm? And also, do you think something like mace, a taser, or carrying an umbrella or something wouldn't dissuade him from approaching? I was grabbed by a man twice (once at a party full of people, so not really a dangerous situation) and once in an empty subway station (a situation that I KNEW was a poor choice before I got myself into it and felt very unsettled by it but still stayed instead of doing the smart thing) and both times, just swinging at the men got them to let go and back off. Even if they DIDN'T let go right away, I don't believe not having a gun put me in seriously more danger - I don't doubt the mace would get them away (aside from the fact not being a moron would have saved me from the situation in the first place).

*I didn't share that last anecdote to imply no one needs to carry a gun for protection, just throwing my own experience out there.
__________________
"My favorite color is green, green like newly cut grass. When it comes to green with envy, though, you can stick it up your @ss!" ~ Grammy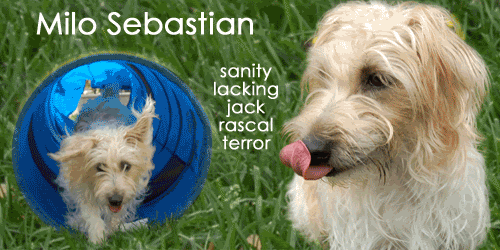 http://www.adorablebeasts.blogspot.com