---
I think it would be on a really individual basis.

Of course I'd want my dog back, I'd always want my dog back, and they'd always be my dog and I'd always consider them my dog in a way.

But it would depend on so many factors. What if after the hurricane I didn't have much left? Money, car, home....it would be difficult to take good care of a dog after that, at least right away, and if I was struggling and the dog had found a good, stable home, I might leave them.

What if the family had kids? What if they had developed some kind of amazing bond with this dog after some kind of tragedy? What if a couple found it after losing their child, or an older widow/widower found the dog...a special needs kid, something like that? I'd probably leave the dog, and assume he was meant to find them.

If I hadn't lost everything, and the dog just ended up with an average family who wasn't anything special and provided equal care that I could? I try to get the dog back for at least the first year, and after that it would maybe depend how the dog is settled...if it's a much older dog, if the dog would have anxiety or not adapt well to another change of environment, I'd let them stay. If the dog was happy go lucky or still clearly bonded to me after I went to see him, I'd try harder to get it back.

If I really thought the dog would be much better off with me, I would pursue it legally.
__________________
"My favorite color is green, green like newly cut grass. When it comes to green with envy, though, you can stick it up your @ss!" ~ Grammy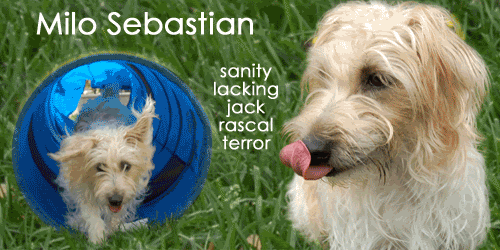 http://www.adorablebeasts.blogspot.com