This is kind of going to be a story along with the pictures, so bear with me...
Roscoe had a rough start to life. Jason found him when he was working for the forest service. Roscoe was about 6 months old, covered in mats, ticks, fleas, and was almost feral. Jason took him home and got him cleaned up, vaccinated, and neutered. He was healthy (aside from drinking an unusually high volume of water, and urinating heavily and frequently) until he was about 3 and started to pee blood.
Last summer I posted in the health section asking about liver shunts because Roscoe had a portosystemic liver shunt. He was peeing blood, and seemed very uncomfortable. He would go through sick spells where he would have liquid diarrhea and vomit for a week or more and then be fine. We took him to the vet, and although it took a few trial and error diagnoses and treatments, they finally found the shunt via ultrasound. It had caused his kidneys to become the size of a golden retriever's, or so they told us, and that in itself was causing so many issues in his tiny 30 lb body. So, we opted, after much consideration, to go through with the surgery. He is now a healthy 36 lb boy with normal liver function as of a couple months ago. This month he will be 6 months post-op.
Now for the pictures!
He was happy to see his daddy after 3 long days at the vet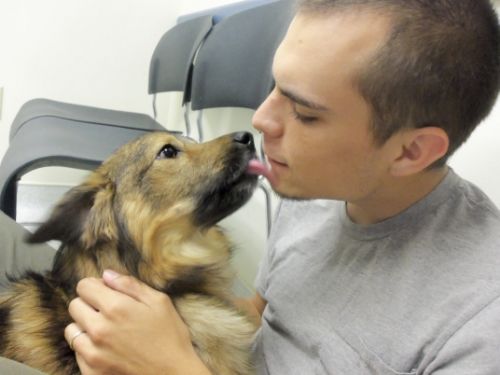 His incision:
This is the first time we got to take him out after the surgery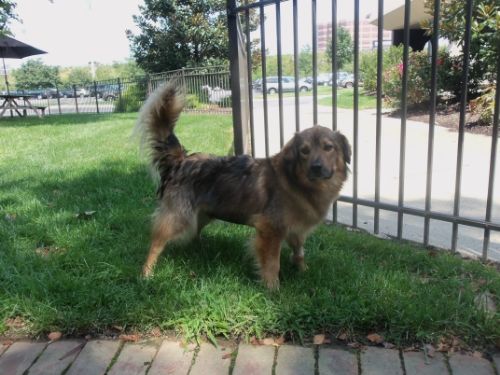 About 9 days after his surgery
This is the most recent picture that I have uploaded. I'll take some new ones once my camera has charged.
ETAdjust: holy huge pictures!