Venice and Claire continue to get along fantastically! Claire is growing and growing... we are meeting fewer puppy-fevered crazies as a result of this, which I'm happy about (no really, upon hearing she was a foster and was looking for a home, one man told me "wait right here, I'll run home and grab some cash, how much is she?!")
You're losing your sweater there, Claire-bear...
She is going to be such a stunning dog when she's all grown up!
Venice has been with us for three weeks now and I am so happy with her. We went to flyball practice with a friendly at the beginning of the week and had a blast. We're both total newbies but I'm told she did absolutely fantastic, and we're invited back whenever we please.
I was impressed with her, I thought she would have some trouble focusing with all the dogs barking and people yelling, but she had a solid recall all night and was crazy about her tug. No photos, I forgot my camera!
Here are some things Tweedle Dee and Tweedle Dum have been up to.
Sunbathing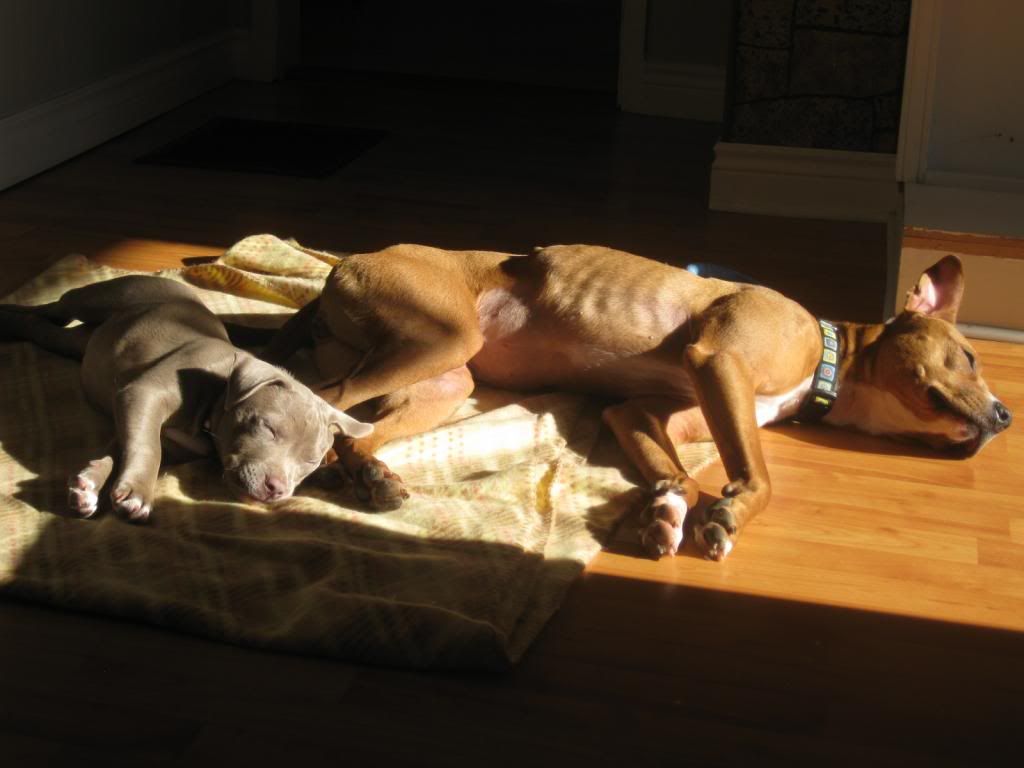 Keeping warm.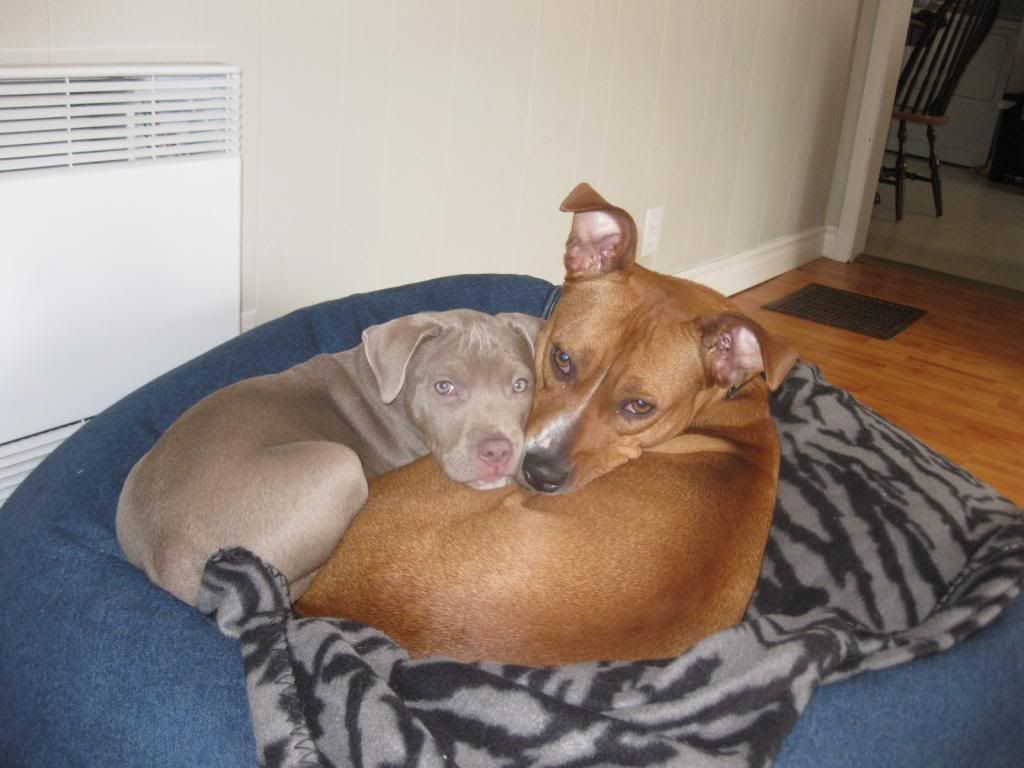 And doing both at once
More!