A very good summary of my dog's personalities.
---
My dogs were playing outside yesterday, and my brother let them in. We were about to go out, so needed to separate them. I was standing at the top of the stairs and yelled "WHO WANTS TO COME UPSTAIRS?!?"

Milo: Trips overself frantically to fly up the stairs as fast as possible.
Benji: goes and lies down under dining room table.
__________________
"My favorite color is green, green like newly cut grass. When it comes to green with envy, though, you can stick it up your @ss!" ~ Grammy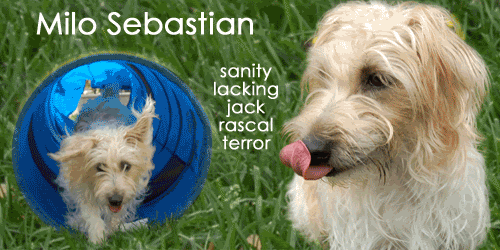 http://www.adorablebeasts.blogspot.com