These are seriously the best coats ever. I had to find something my mother, who watches the dogs while I'm at work, could get on and off with relative ease despite her arthritic hands. Gusto, who has spent two winters fighting every coat we try to get him into, literally just puts his head in when he sees it come out.
And for those wondering who won the race, these were the next three pictures in the sequence. Not that anyone will be shocked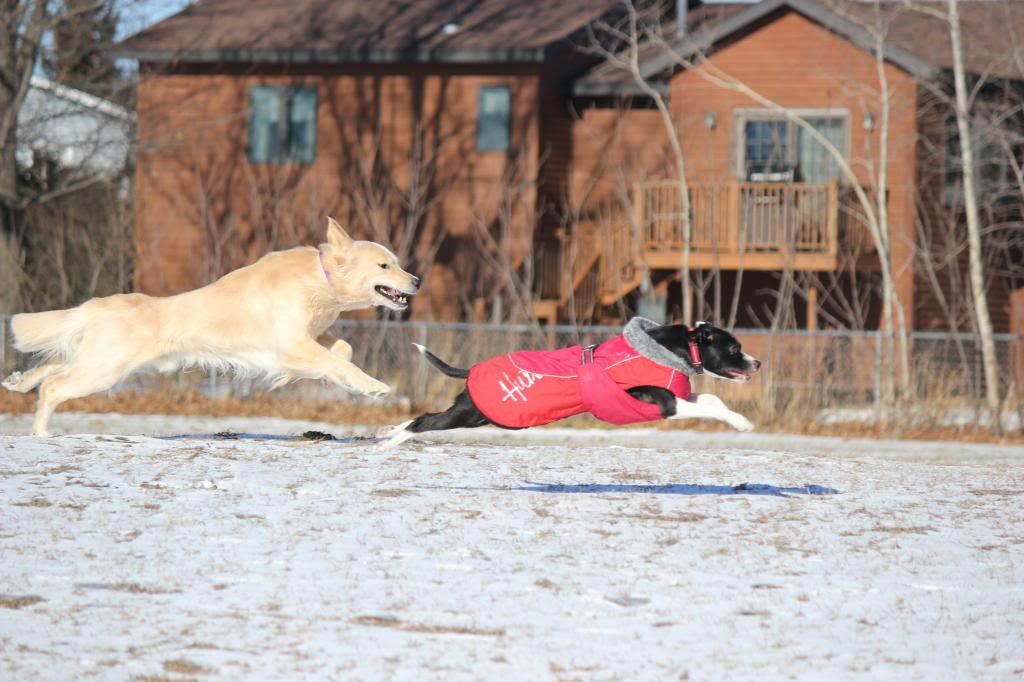 Not much can catch Gusto when he's full out!
Quote:
Ever get tired of him, ship him this way.
I think having both Gusto and Mia would either put you in a loony bin or allows them to take over the world. Those two brains do not need to be close enough to work together!