I want MORE, lol... and we're expected to get another inch or two tonight (whoopie-doo) but at least it's SNOW.
Jackson woke up extra early this AM and I couldn't figure out why... I guess he smelled the snow
So these pics kinda suck, I was freezing, had just woken up, and decided to grab the camera on our morning potty run, since usually by the time I'm ready to go out and take pics, the snow is already melted hahaha.
Anyway, here's Jackson's famous 'WHEEE' faces.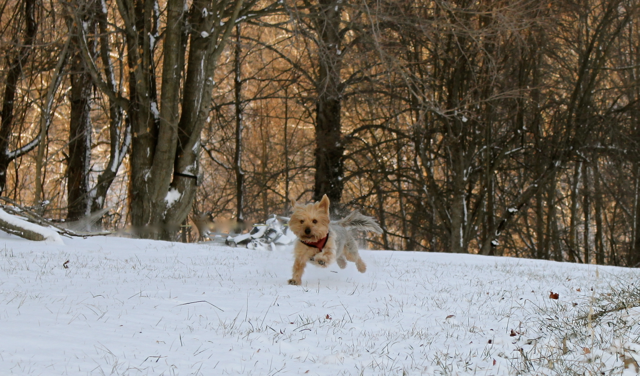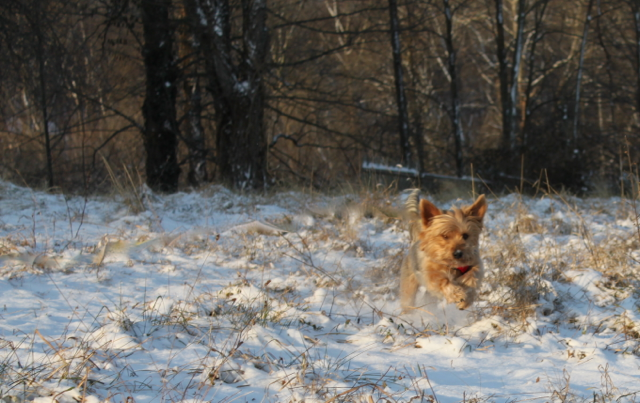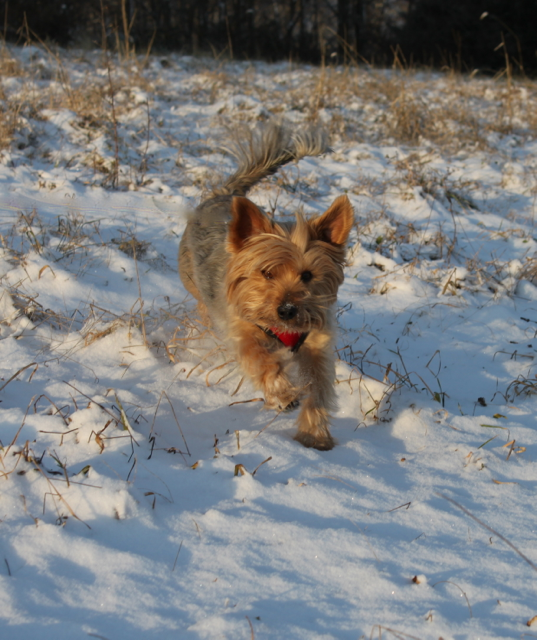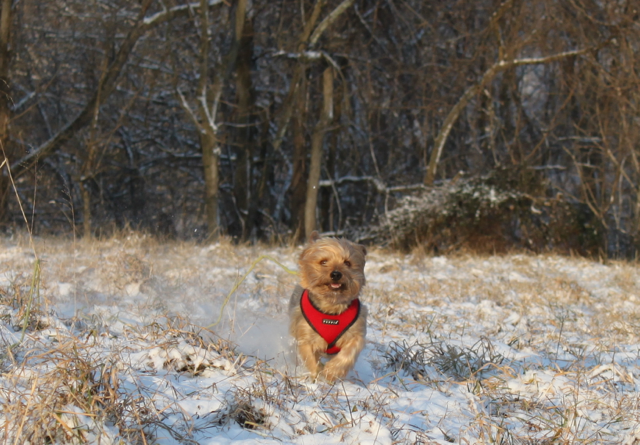 ( I like how you can see the snow kicking up behind his feet)