the girls and a new toy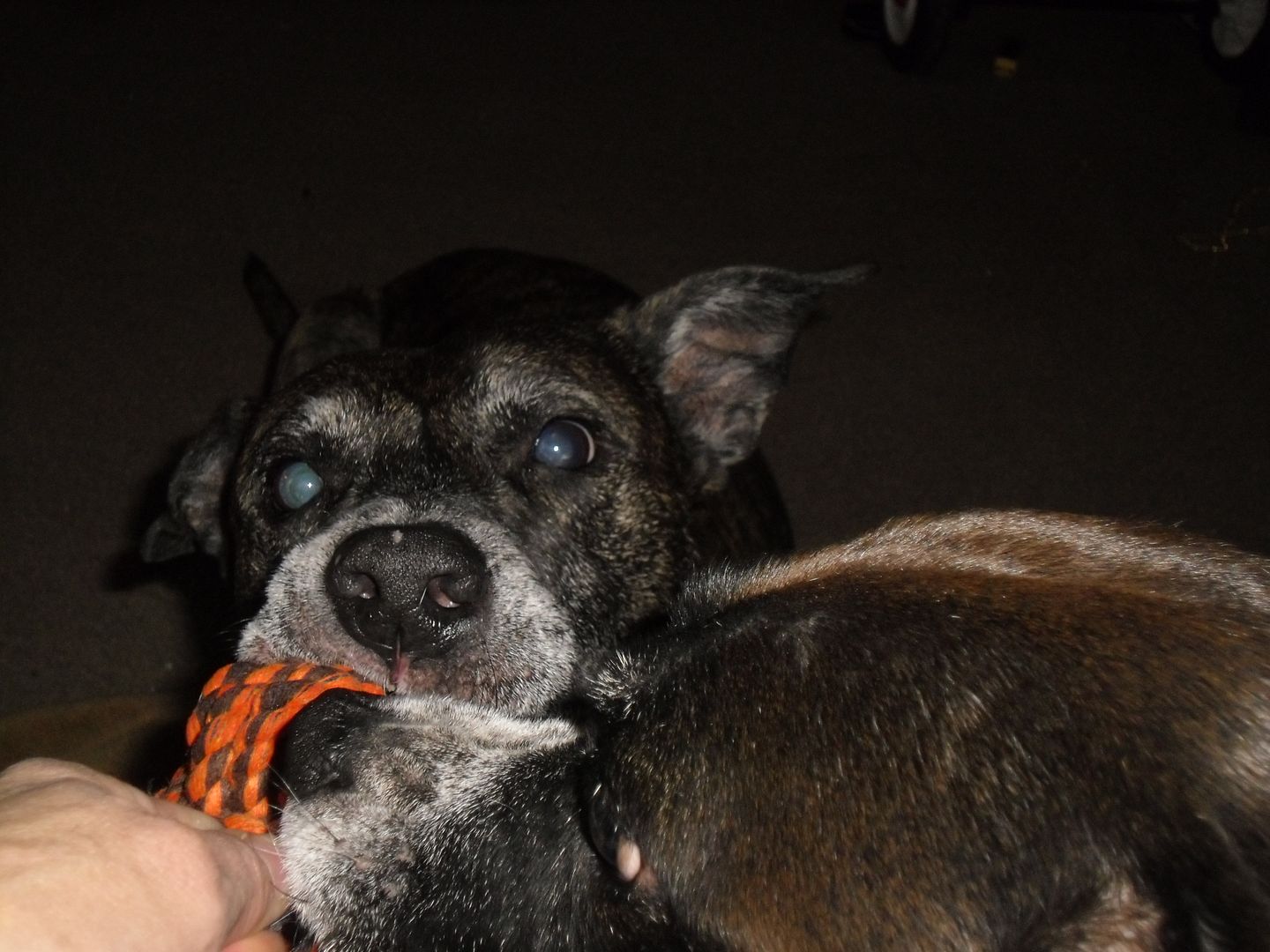 You just never know who is going to take it as their special.
I was told Neccy ate the interior of a van down to the metal when she lived with the hoarder before she lived with the neighbors. I can believe it. She takes real delight in rip and destroy. Something Victor and Pepper have been forbidden to do so its a bit of a problem. THe solution seems to be hard rope things, but I worry about the strings. She and Pepper have become quite close. Victor is injured an old injury and it's a dirty rotten shame. He was having such a good morning yesterday and even joined in the fun. Hyia accidentally leaned on his wrist the wrong way and his good day was all over. Don't know if it's going to end up being a vet thing or not. There wasn't much they could do last year but demobilize it and wait. I think he cracked a carpel originally and it just wont' set right. Or it's floating around in there. The doc said they really coudlnt' tell from x ray but something was wrong.
__________________

Go Petie Go Go Who Go!
love comes in many directions with mary
Side by side on the sofa sat three annoyed dogs and one smug cat
and then in came a little white kitten,