Well... Maybe...
Been working on getting this one finished for over a year now. My artist thinks it could use something over the banner, but still debating on what would bring it all together. The dead zombie-ish bird is still fresh. Decided to take a pic of it this morning before I put more aquaphor on it. The other bird is completely healed and looks so bright!
Sorry the birds look a little squished. Hard to take a pic of my chest by myself.
The quote on the banner reads, "The question is not how we will die but how we will live."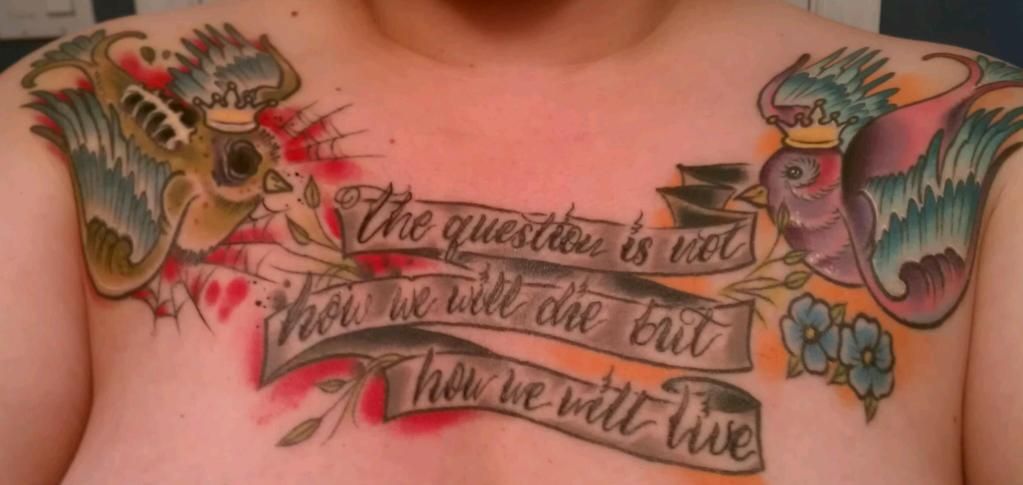 The next piece I'm working on is going to be part of my sleeve. Going to do a native american piece since I'm part Apache.
__________________
Joey- Ibizan Hound
Cricket- Mexican Street dog (we think Xolo mix)
Bamm- BC mix
Itztli- Standard size coated Xoloitzcuintli