This thing is impossible.... I don't know what it is, but it's definitely not a dog. I think it's a very rare house hippo.
The brindle and white pup is my parents' foster, Sticker. The fat alien is Clara, who is a new girl in rescue and is coming East with me. For size reference, Sticker is about 30 pounds and is a little smaller than knee height.
The photos don't do her justice, she really is a butterball, and it's not just the worm belly.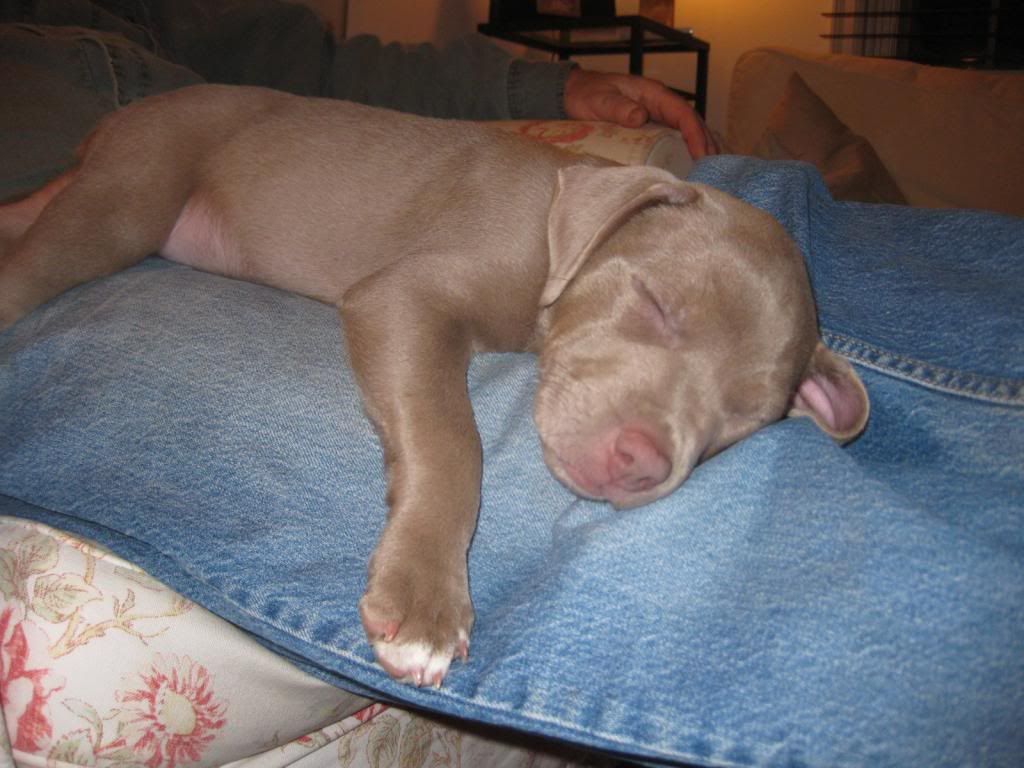 She is tiny though, like a pocket-sized sumo wrestler. Mama is very petite and American Bully style pit bulls are very rare around here, so I don't expect her to be a big chunk, but we could be wrong!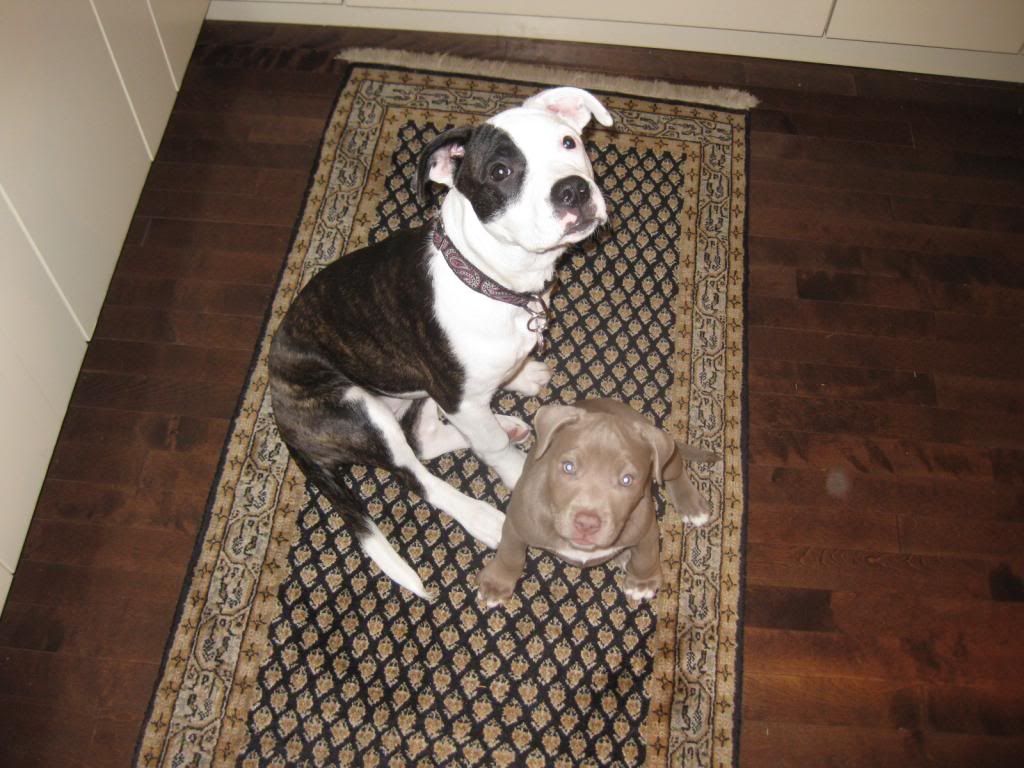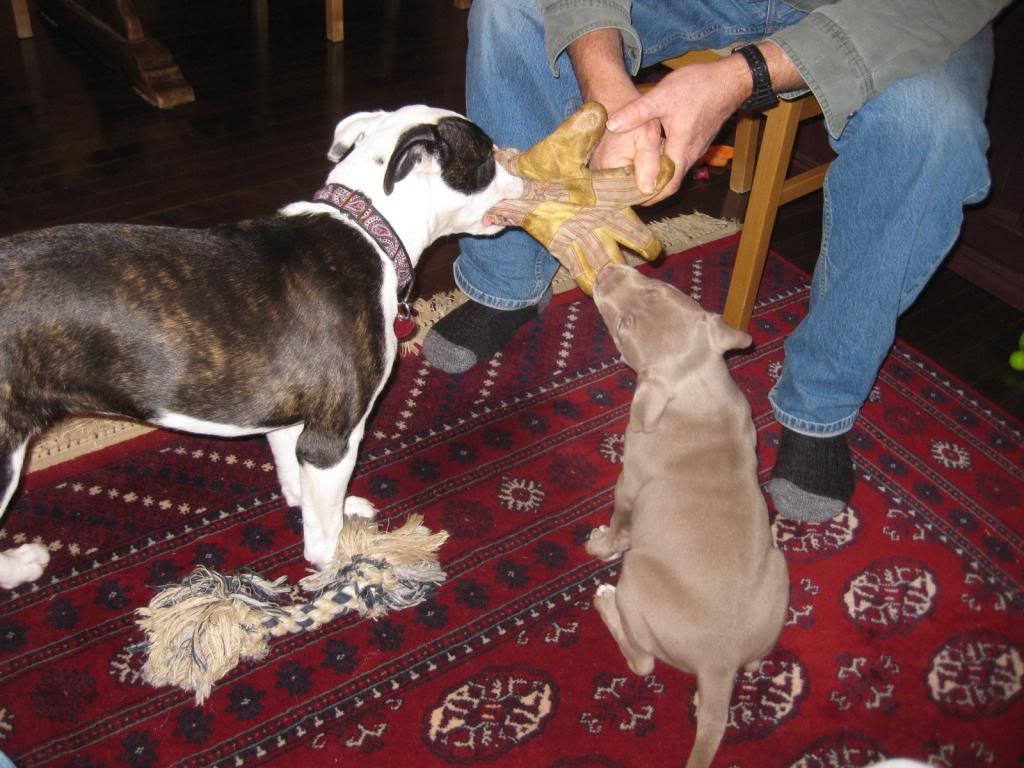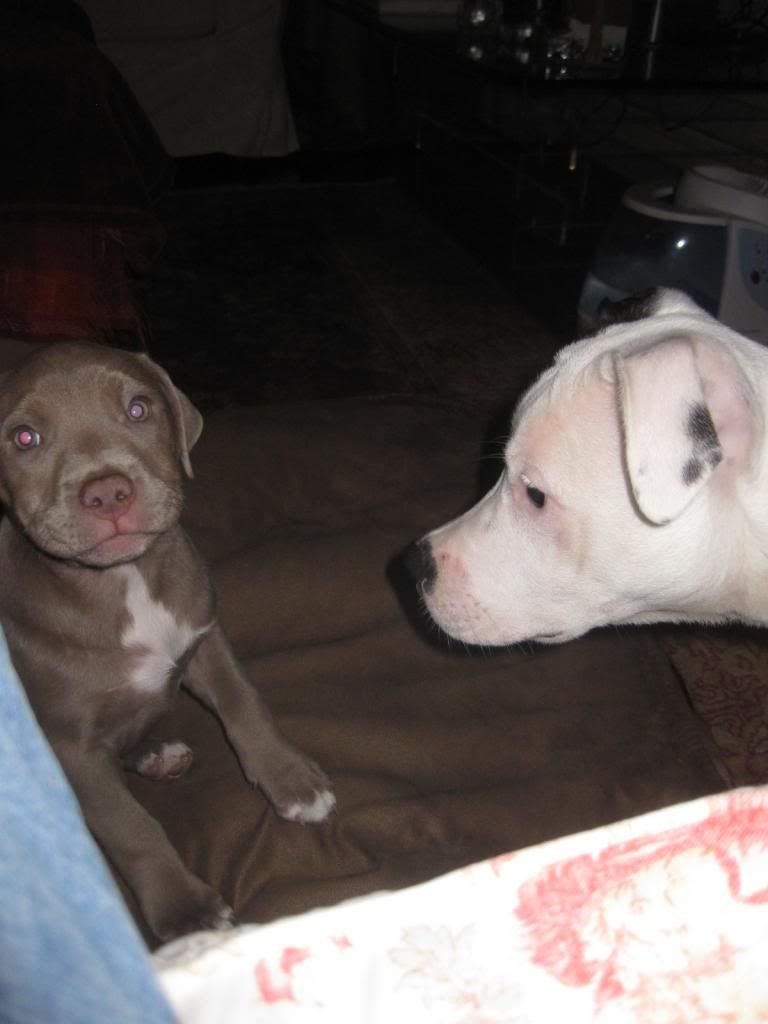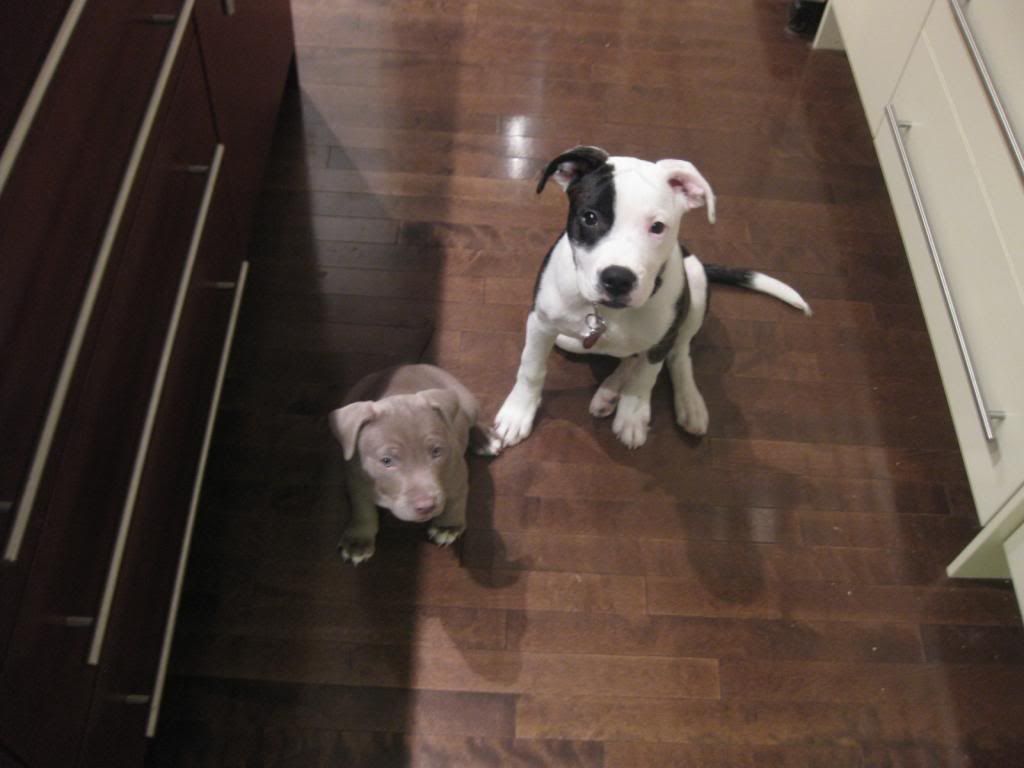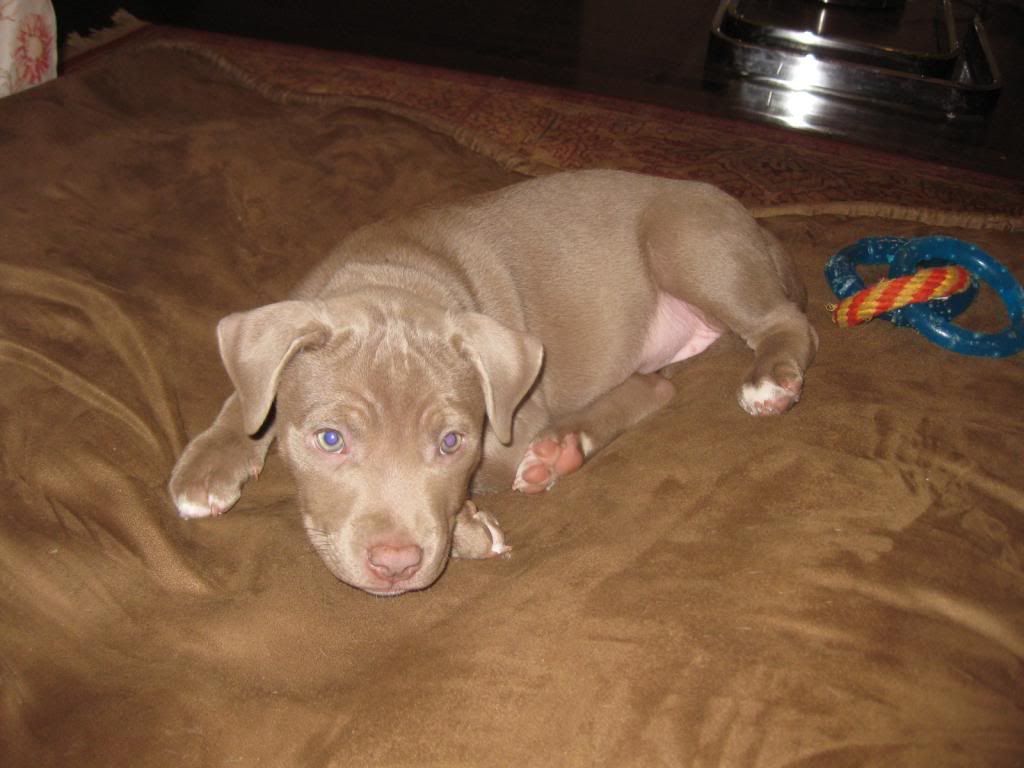 Cuddling and watching Lost.
Sticker thinks she is the coolest toy ever. Jabba the Hutt just sort of falls over in a gelatinous puddle of boneless puppy whenever Sticker tries to play. No fun. Fingers crossed she stays in blob mode for our flight this evening. Screaming babies are worse than screaming puppies in my opinion, but I'm sure not everyone feels the same.