Hi, I know I don't post much on here mainly just lurk. I'll try to keep it short.
On New Years we let our puppies outside, five minutes later went to let them back in and there was a little pit bull out with them. Originally we thought it was a male because we have two bitches in season. But she is a she.
She was scared of us but happy with the puppies. I got her on a leash and walked her around and couldn't find anyone looking for her. Me and my mom went and checked the fence for holes or anywhere she could get in through and there was absolutely nothing. We have a chain link fence backing up to a walk way so we think someone may have threw her over or something.
I've posted on Craigslist and have gotten nothing. I've also looked around on there and can't find anyone missing her. We made fliers and posted them in various places and haven't gotten anything.
We took her to the humane society and she doesn't have a chip, there was no one who called in missing her. We didn't want to leave her there because we figured the chances of a black, shy, staffy bull getting adopted wasn't good.
She's skinny. A little shy. And in season. But besides that she's a really good dog. Fine with being handled, fine with other dogs. Crate and house trained. I've emailed multiple pit rescues and have gotten 0 responses. We sadly can't keep her forever. We've asked around to see if any friends want her and can't find anyone to take her. So any ideas of who to contact or ideas on where we could find an owner would be appreciated. We found a vet that will spay her for free in a few weeks, but we are still worried about where she could end up being a pit bull. :/
Here's pictures of her! She doesn't really like having her picture taken and we are calling her Chloe for now. She's about 2 or 3 years old.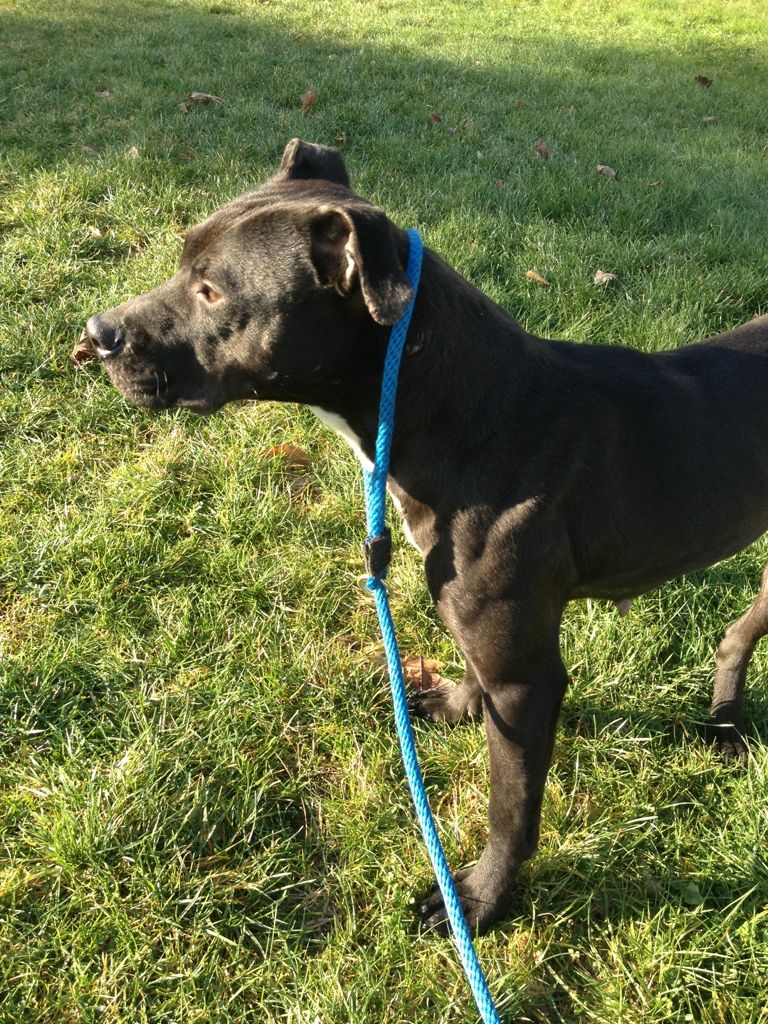 And a photo for a sort of size comparison. Avrils 75ish pounds and 25 inches. And Chloe goes up to her elbows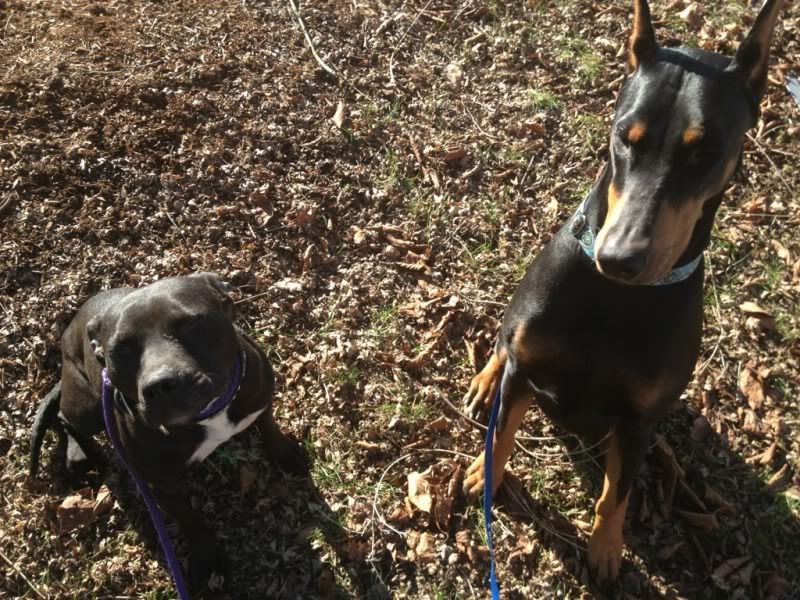 Sorry they are all cell pictures. Any and all help/ideas are appreciated.