My little man (by request of JessLough). He is getting up in age (6), so playtime doesn't last as long... He pretty much sleeps throughout the day. He still enjoys the things he has always enjoyed.... He has stopped using the litterbox but still goes in his cage to potty, so I have resorted to puppy pads. I think the lift on the box was too high for him to keep lifting his back legs... But, on to pictures!
Doing what he does best. My closet is pretty much "his room" he hoards all his toys there and his carrier is in there... and oddly enough, his carrier is his favorite place to sleep, with my old baby blanket of course!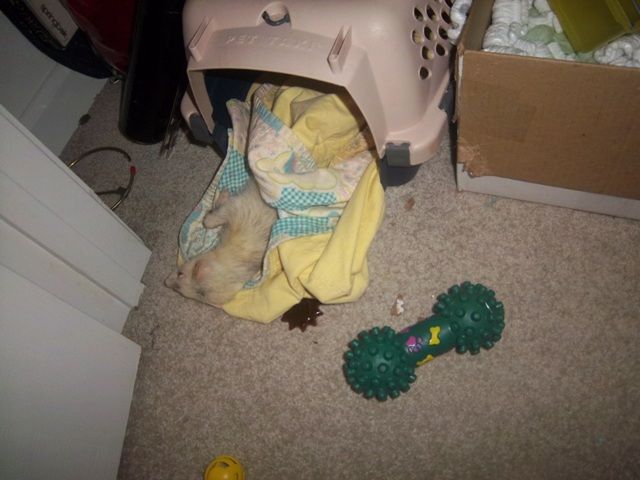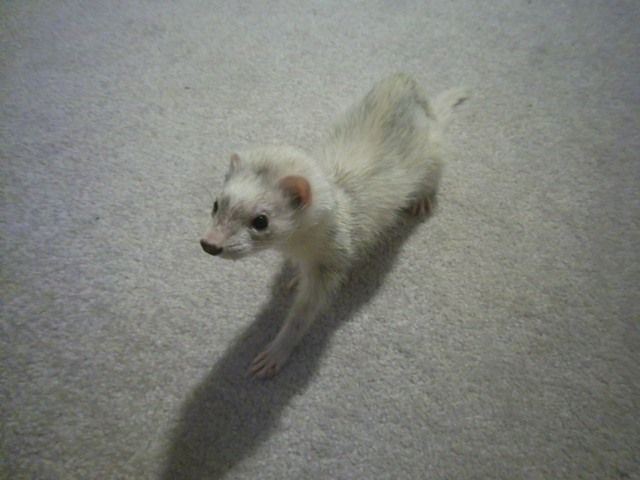 He loves dog toys and Ollie hates them..LOL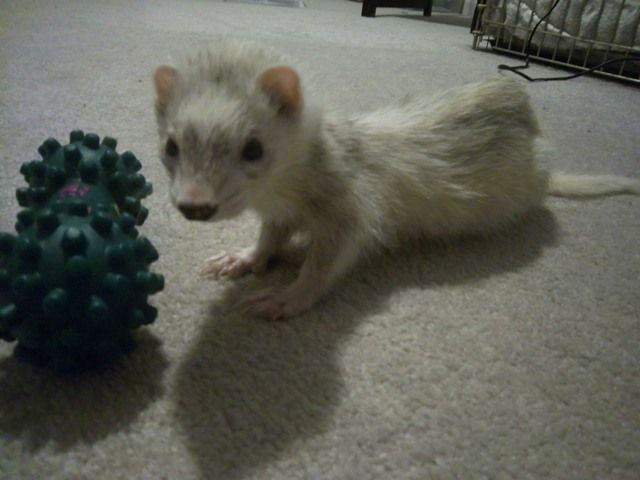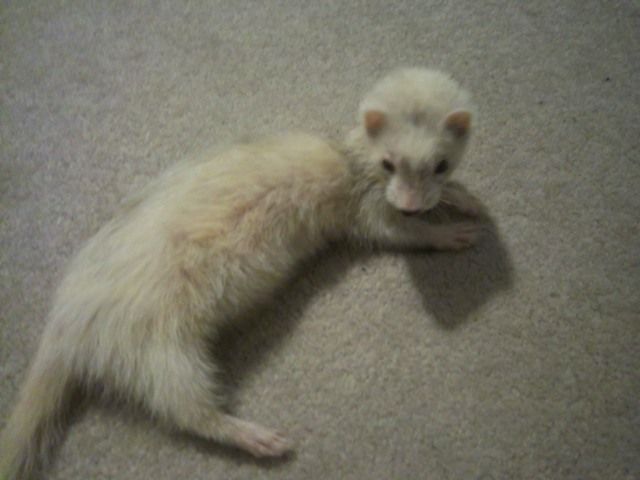 He loves Ollies' bed too!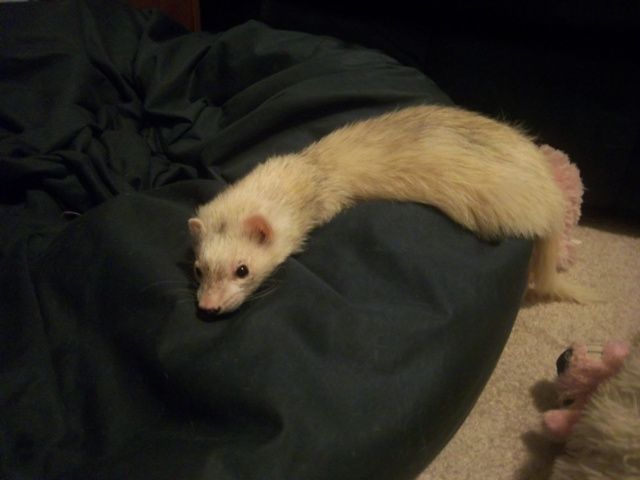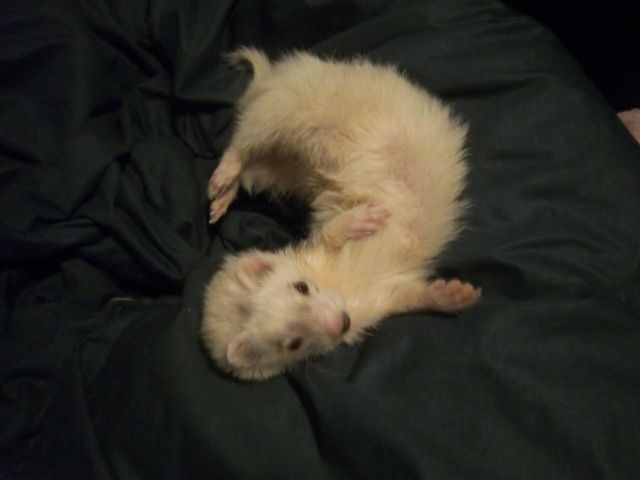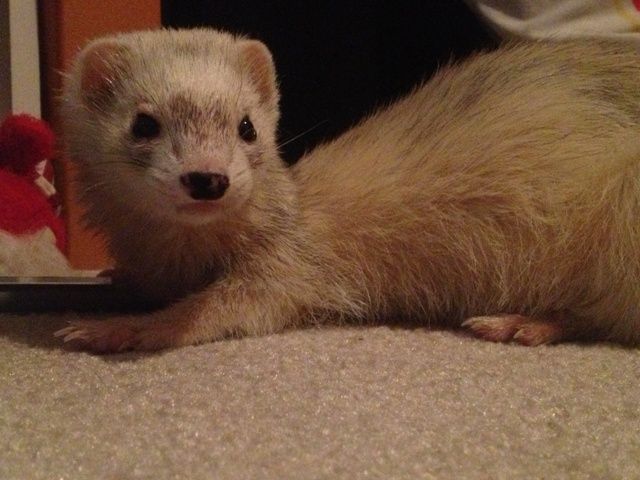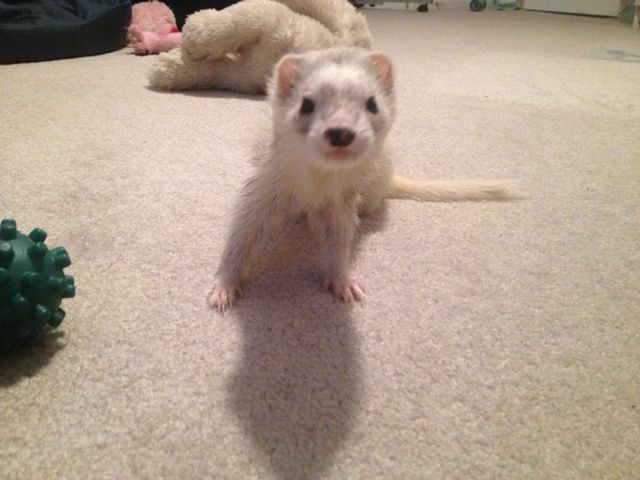 This is what 90% of my pictures consist of.. LOL Him walking up to the camera...
Then sticking his face in the camera