Nico is two months old now and doing great. He is over 12 pounds and has to wear clothes that are either 3-6 months or 6 months listed as the size. If it just says 3 months it won't fit. Here is one of our favorite outfits that he now fits.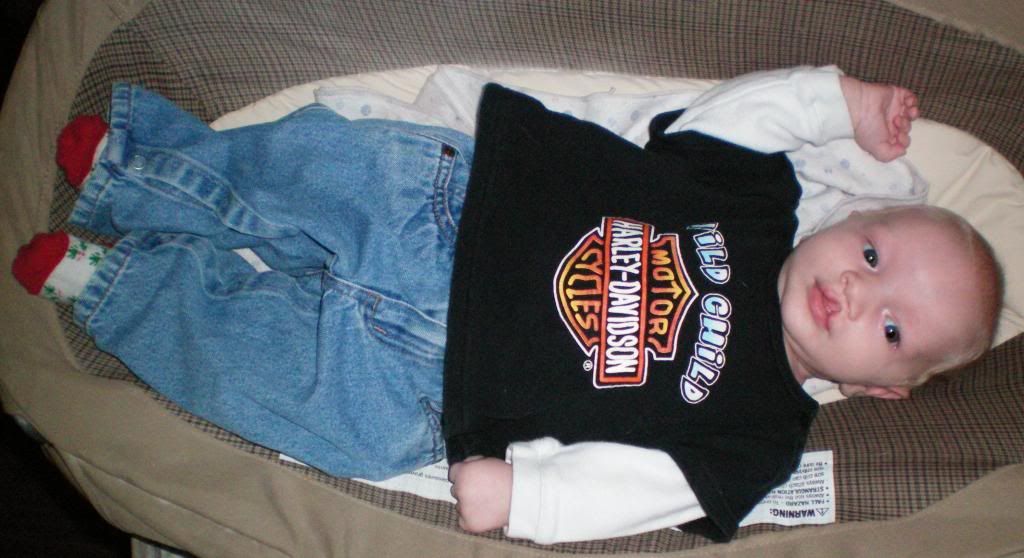 I love this shot of daddy and Nico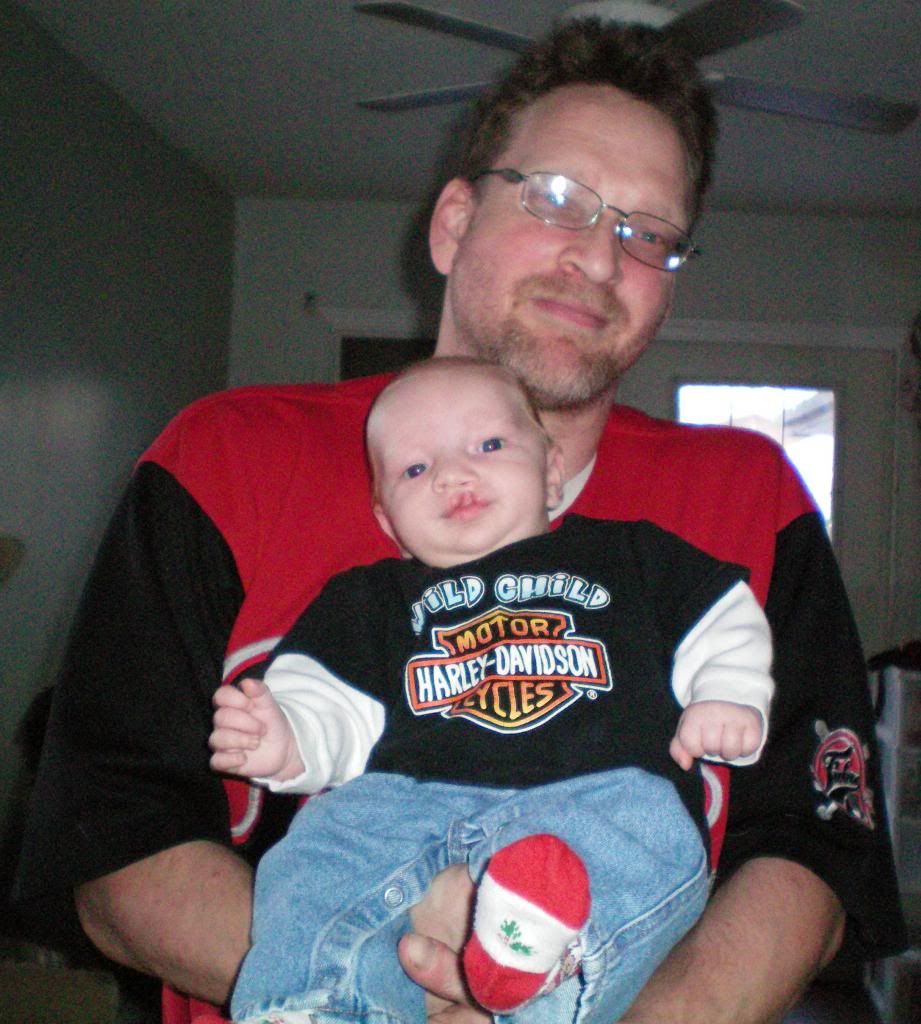 Also got his first pair of shoes and wouldn't you know he is a size 3 already. lol Size one is for 1-3 months. Size two is for 4-6 months and size 3 is for 6-9 months. LOL Yup big feet. And even then there is not much growing room left in his shoes. Now aren't these cute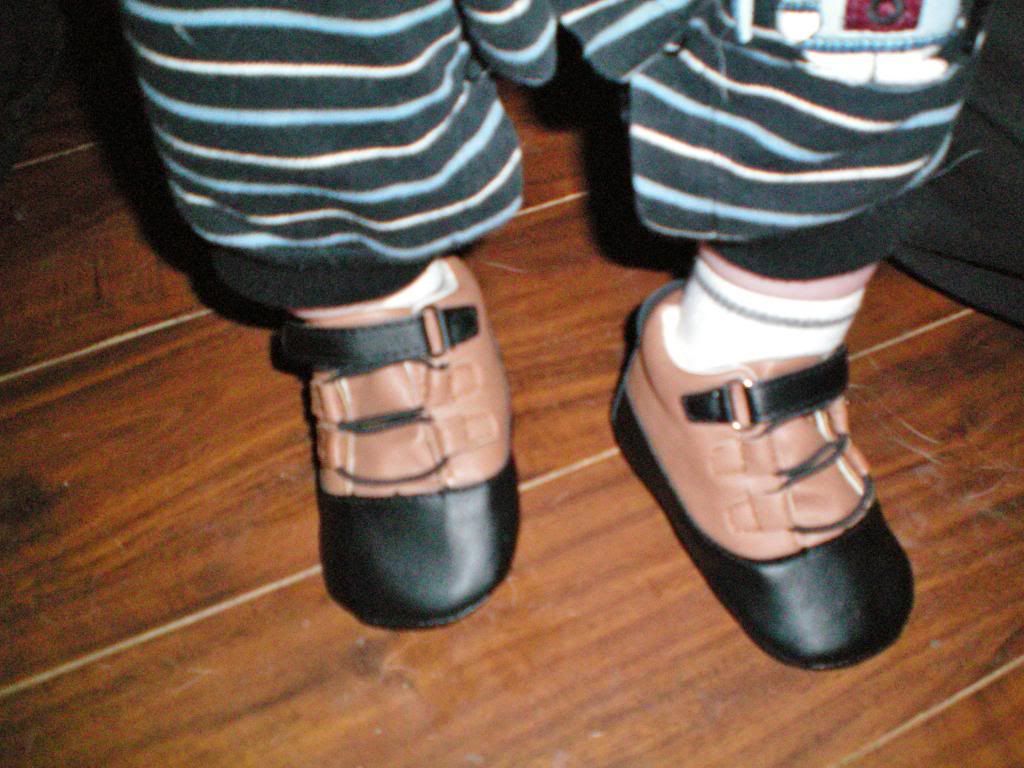 As I take picture of him in more cute outfits I will post them here for you all to enjoy.