TB had a GREAT night last night! I was shocked to see how much energy he had! Granted, after 20 minutes, he was tired and done for the night (and still sleeping the day away today), but moments like these make me temporarily forget he's even got any problems.
Looking great! To me, anyway...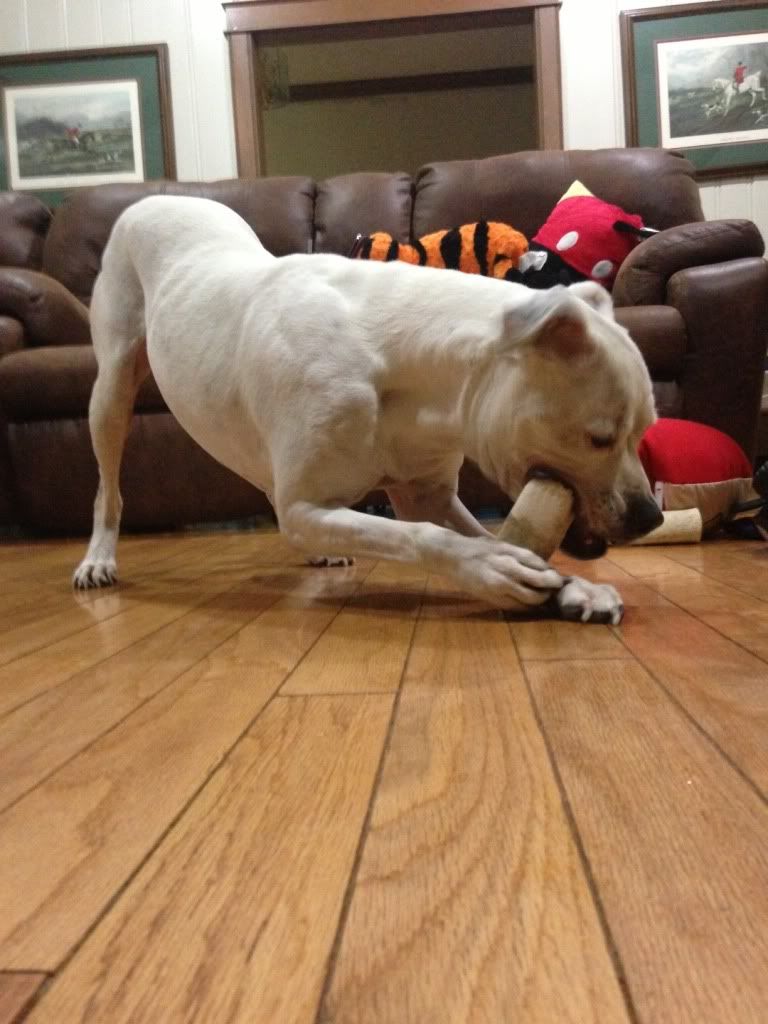 This is a good pic to show the strongly to the right side of his face. Even his eye is smaller and sunken in now.