Leaving nothing to eat, our birds here are having a hard and early cold snap.
I don't think there is anything much out there to eat for anything. This is what is in my corner of the world at dusk tonight and this is just some of them. The cardinals come in last, so I go out a few minutes before it is time and set out seed. Most of what you see on the ground is months accumulated shells. I put out about 4 cups. I have a few friends that have donated bags so that helps. I have too many small song birds to count during the day. The finch sock at one point looked like it was being bounced like popcorn.
THere are more cardinals above, and waiting in the brush. This is about what comes down at one time. I have never seen so many at one time in one place so I don't know how far they are going to get here or if they are all hanging out together. Still no sign of the one daddy with one hurt wing, not for two days now.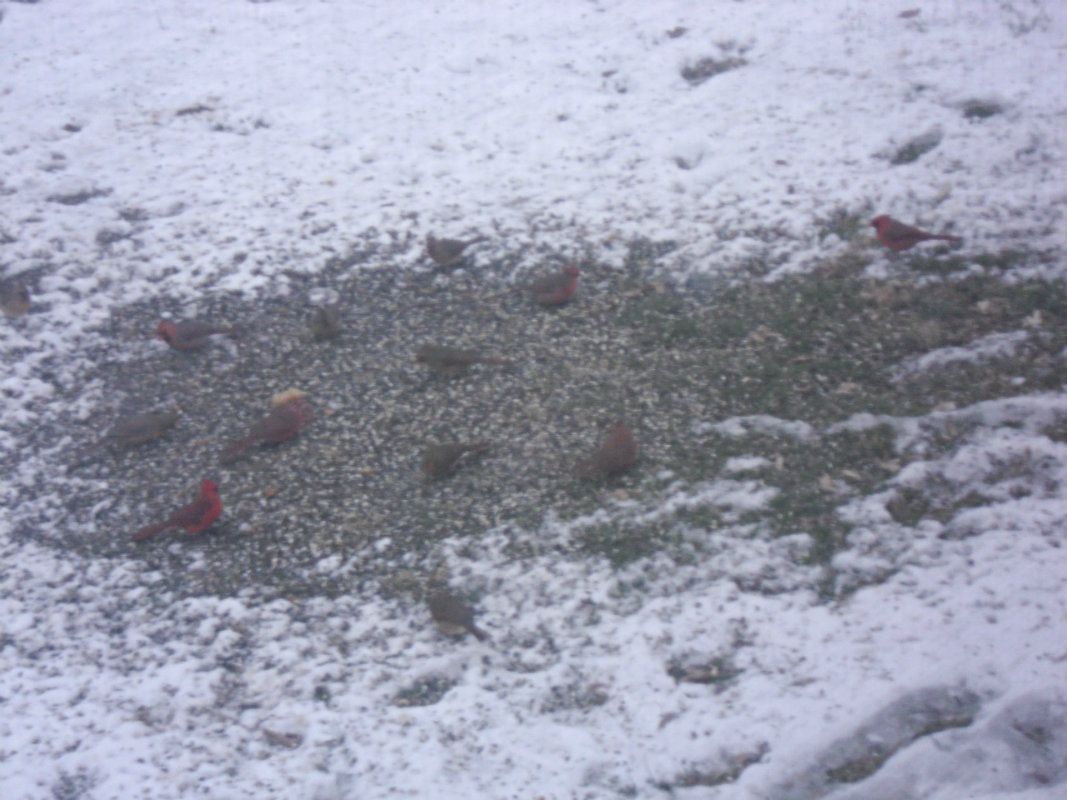 THe look outs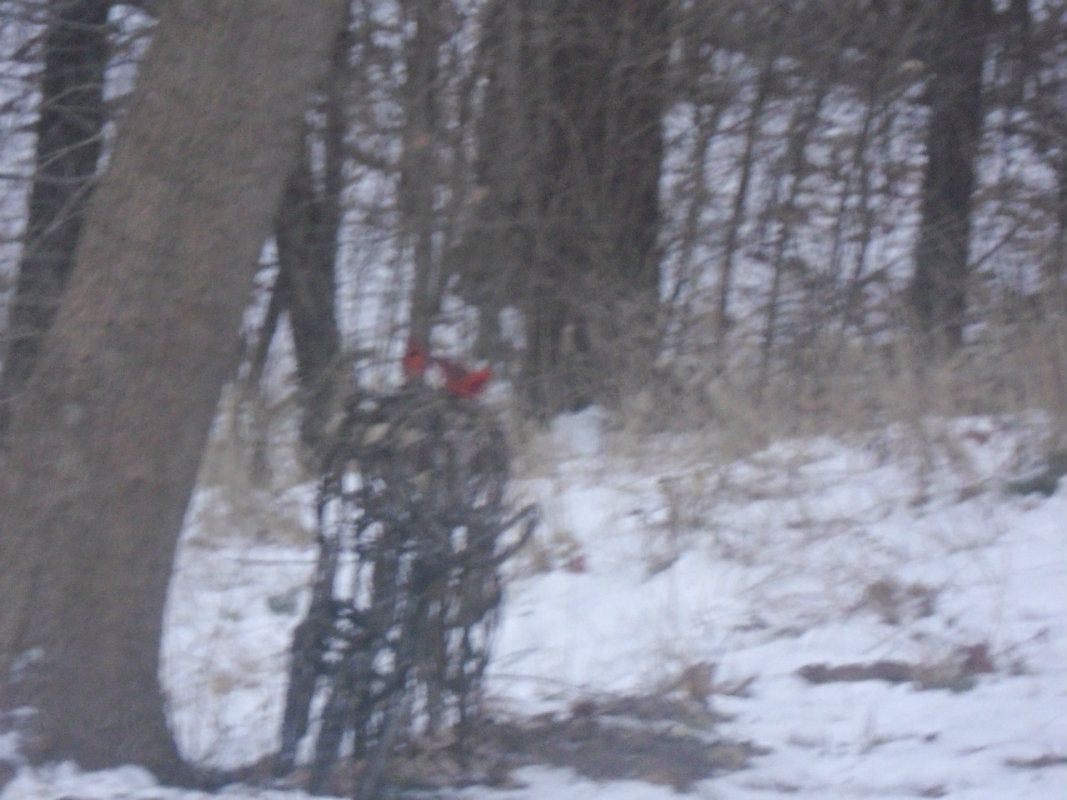 The females and juveniles are harder to pick out. and I appolgize for the blurry pic, it is the best your going to get with my camera through at screen, window and dusk. waiting their turn..two males.
__________________

Go Petie Go Go Who Go!
love comes in many directions with mary
Side by side on the sofa sat three annoyed dogs and one smug cat
and then in came a little white kitten,