Fran, you're the best!
Looks like the package was damaged in the mail .. Thanks Canada Post!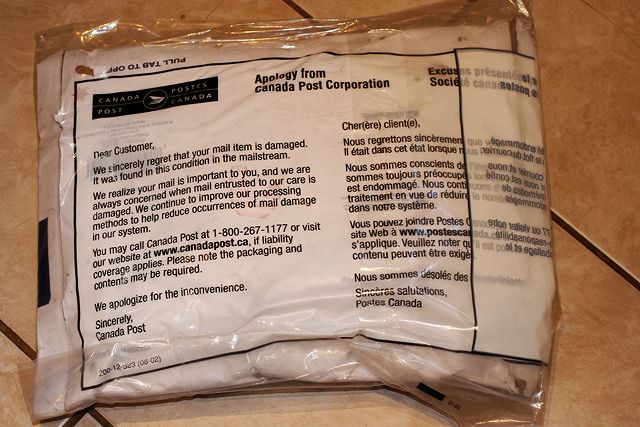 Sally is almost fourteen and a bit of a diva in her old age (read: uncooperative), so most of the pictures just include Seamus .. seeing as he was MORE than eager to check out the package.
What's this?
I'm such a moron and cut the package the wrong way and somehow released all this dusty stuff onto the floor. So if the floor looks dirty in the pics, it's this stuff!
So excited!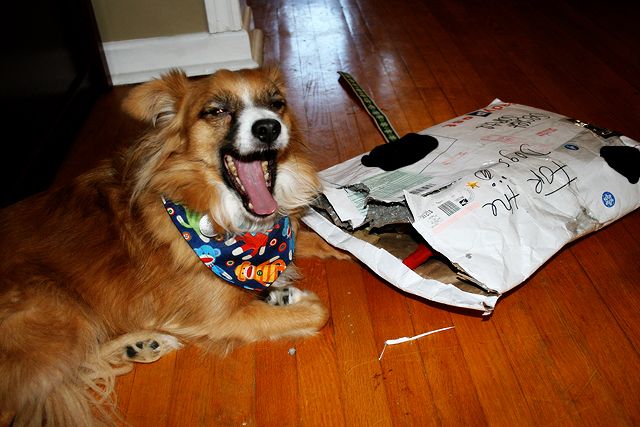 Modelling his new Christmas collar (and I got a matching scarf! How thoughtful!).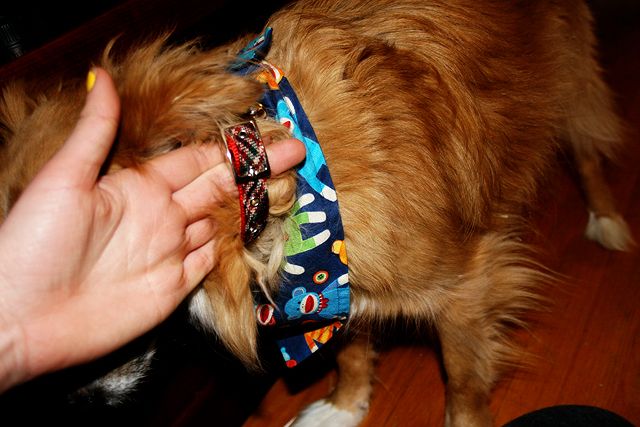 Sally's new Christmas collar!
He is OBSESSED with the bottle-penguin toy (because he's obsessed with water bottles). He literally carried it around the entire house. New favourite toy EVER!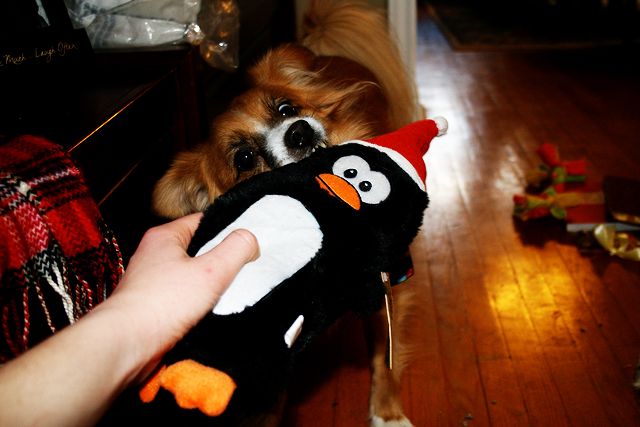 A happy boy with all the loot!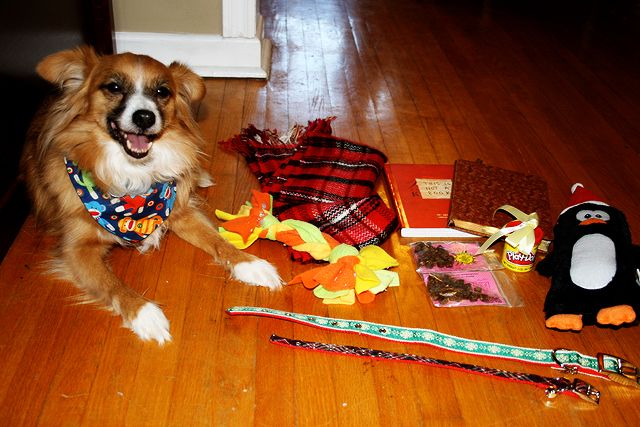 And finally .. Sally modelling my gift.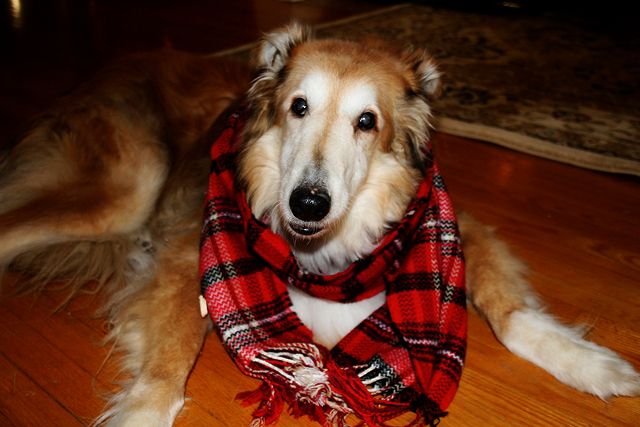 The dogs LOVE everything. The treats especially are a massive hit! Thank you very, VERY much for everything. The 'not a book' thing is really neat and you must have read my mind because I was literally JUST thinking how much I needed a nice new journal. I was thinking that I would just go out and buy one as a Christmas present to myself and then I get one in the mail! Unreal!
Thanks so much Fran!!!