That putting a cat in a sweater and making him stay and pose in front of a christmas tree would be easier then getting the dogs to do it
Not great pics but, heres what I got.
(Yes the cat is tied to the dog, But apparently i didnt even need to do that )
YOu can also tell that casey is Itching to run to me.
I wish for just once casey could sit up like a normal dog, just for one picture.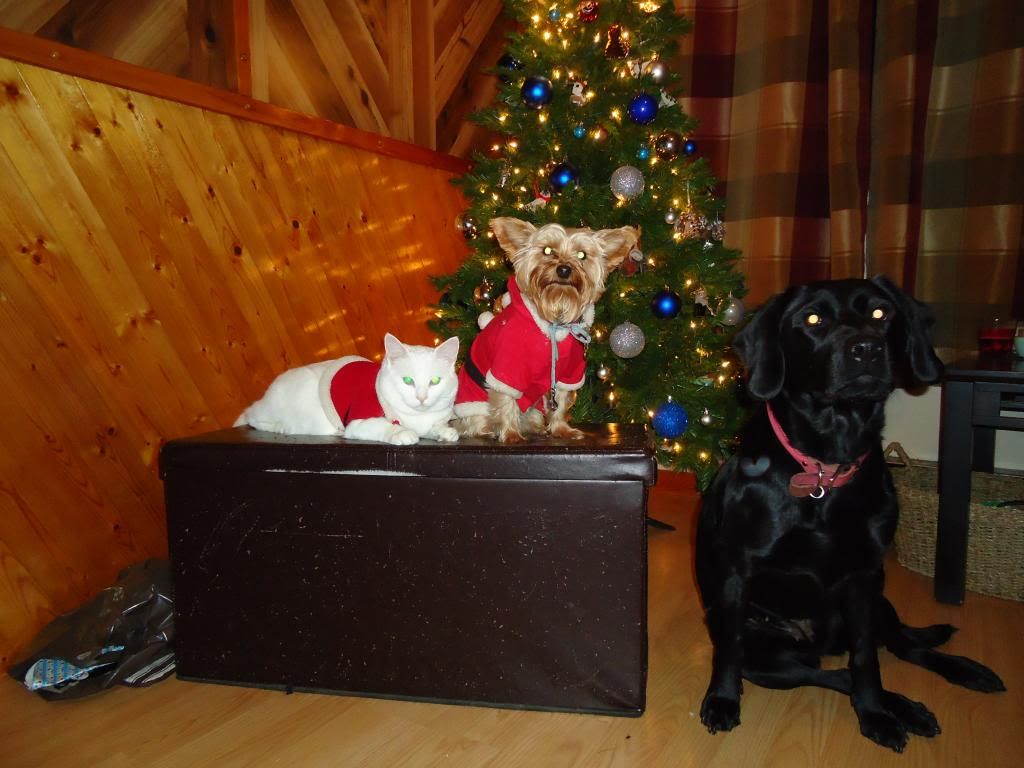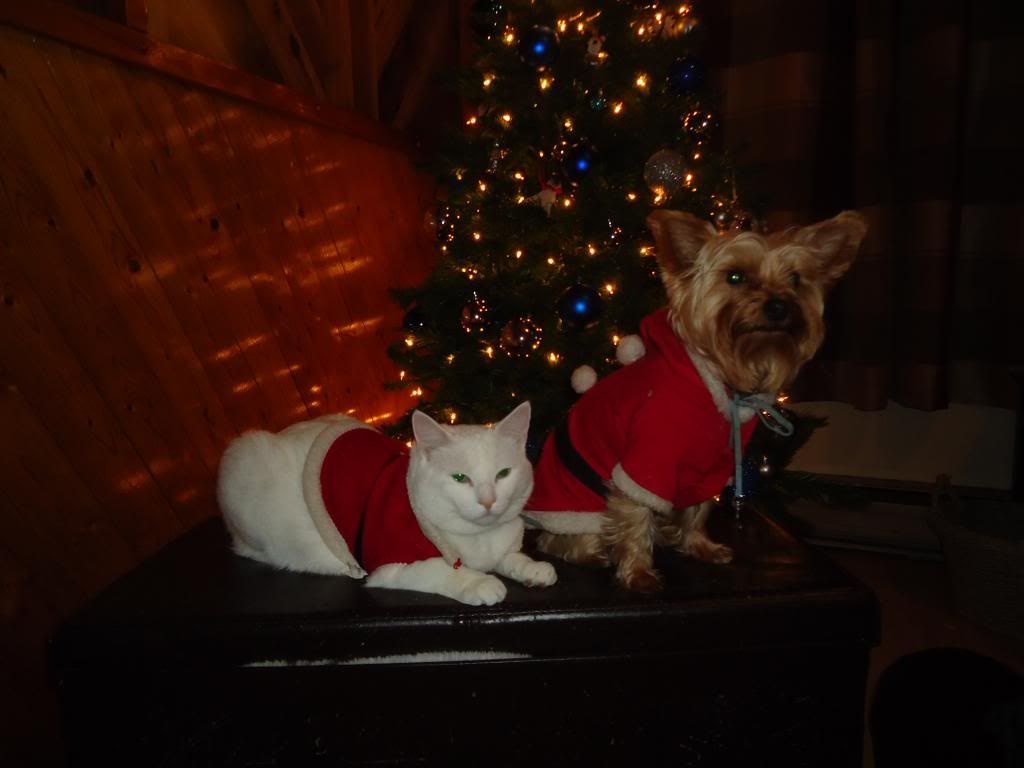 keely has like a stoner thing on the go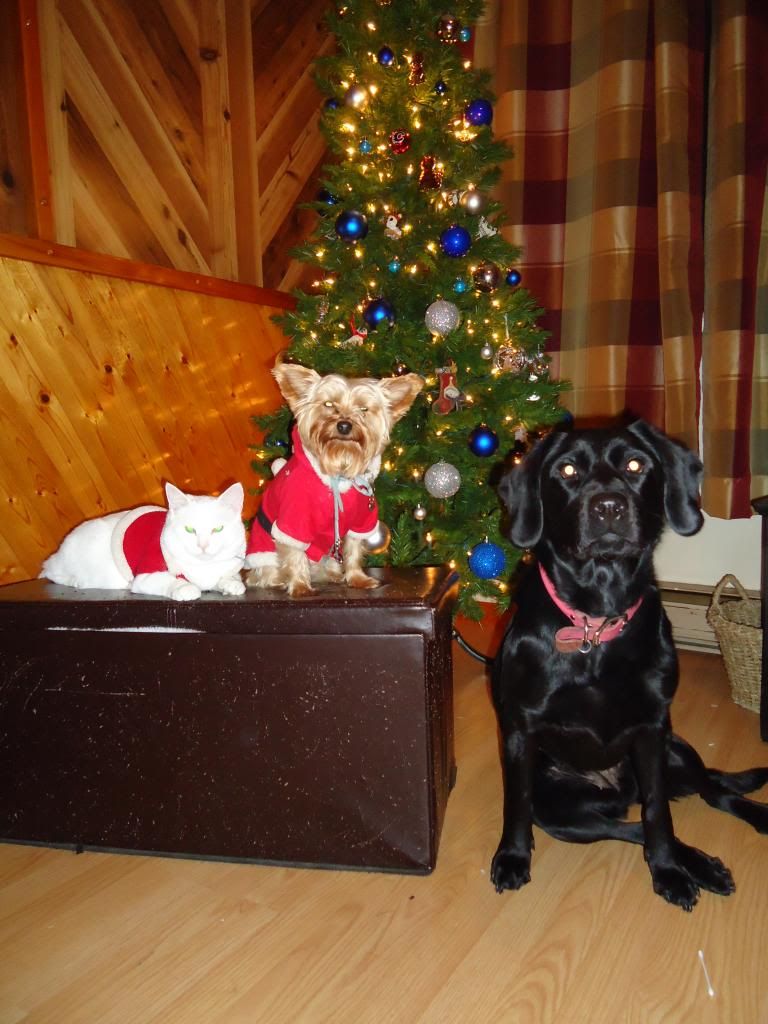 Even after let free of keely he was still willing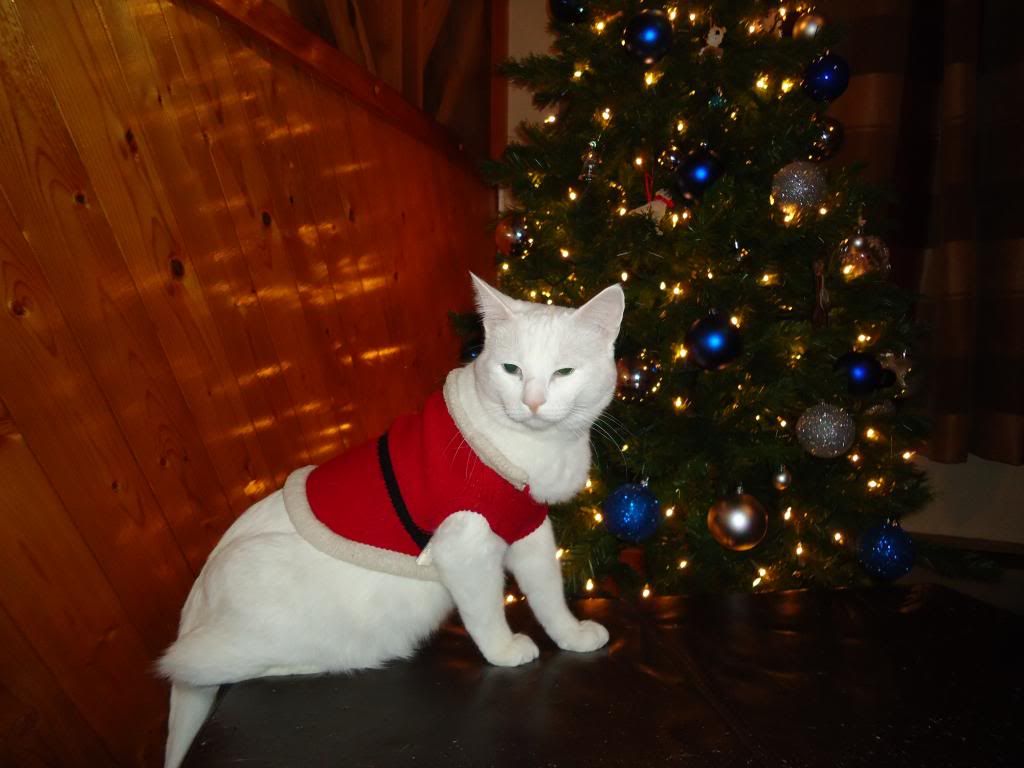 Then he went for a nap ... still in his sweater.
Oh what a weird cat i have.