Just as the title says...
It was my very first morning back and I decided that I would take my walk deprived pup on a nice morning stroll. I hooked up the long yellow leash, stuck Boo in the hatchback, and off we went. All went fine and well at first. We meandered here and there, Boo saw a cat, I thwarted Boo's efforts to chase and eat said cat, Boo pretended that she hated me for a while, Boo smelled a deer, Boo got over the cat quickly.... and that was when the nice walk ended.
She tried to chase the deer into the blackberry thicket. I pulled back on the leash, and just like that moment when you're fishing and reeling in a big one and the line snaps, I suddenly felt nothing but air when I yanked back. I panicked, yelled at the dog (who has a wonderful "emergency" recall in calm non-emergency situations
) and attempted to chase her down. Boo might be 56 human years old, but "chasing" her was about as productive as trying to outrace a nascar driver in an oldsmobile. So I walked quickly in her general direction all while yelling at her that she'd better get her fuzzy bum right back this second. She continued sprinting toward the general direction of the road.
She must've finally decided she'd had enough - or just had one too many thorns in her paws - because she finally decided it was due time to come back to me. I have never seen that dog wear a bigger grin as she came galumphing back. I thanked her for coming back and promised to beat her, kill her, and give her the longest bath of her life when we got home. With extra suds.
Lucky for you, I have photo documentation of the entire bad dog episode.
When she was still a good dog: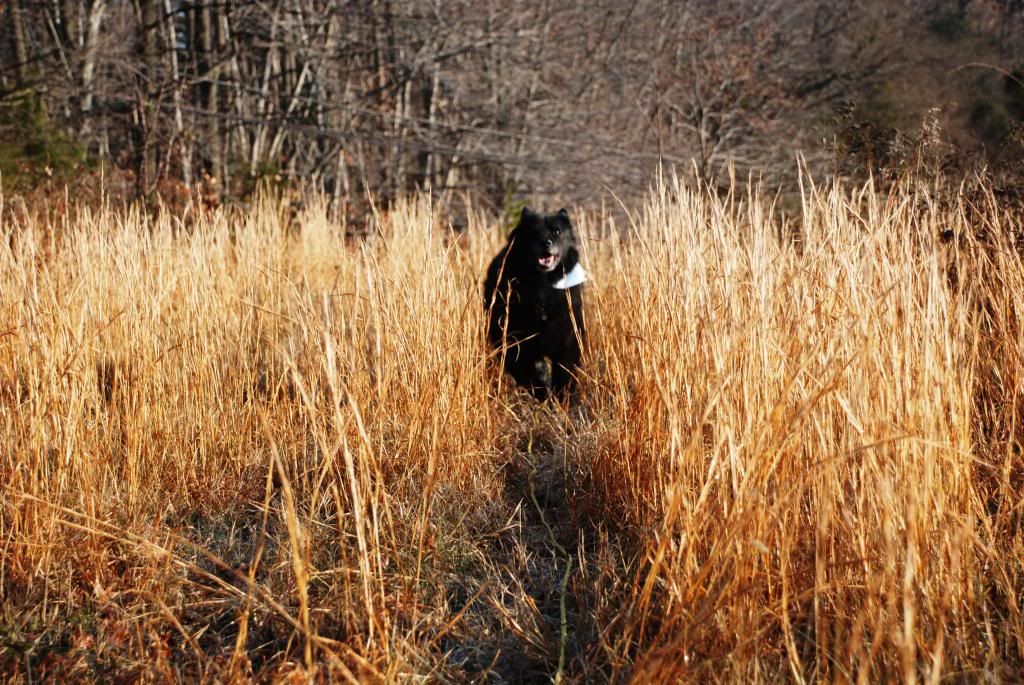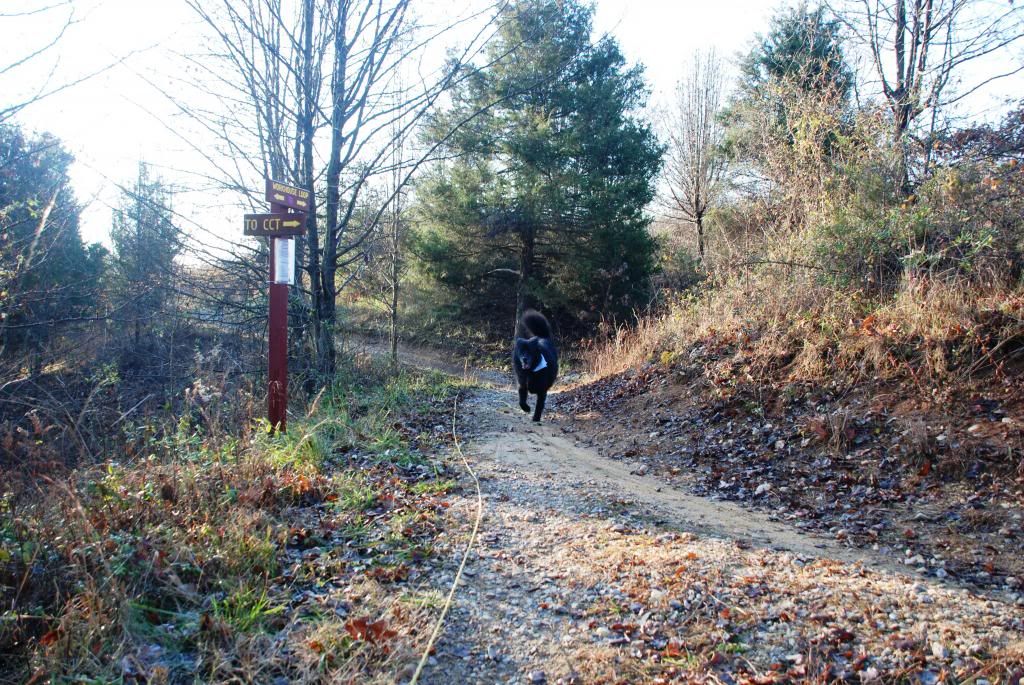 and then she saw the cat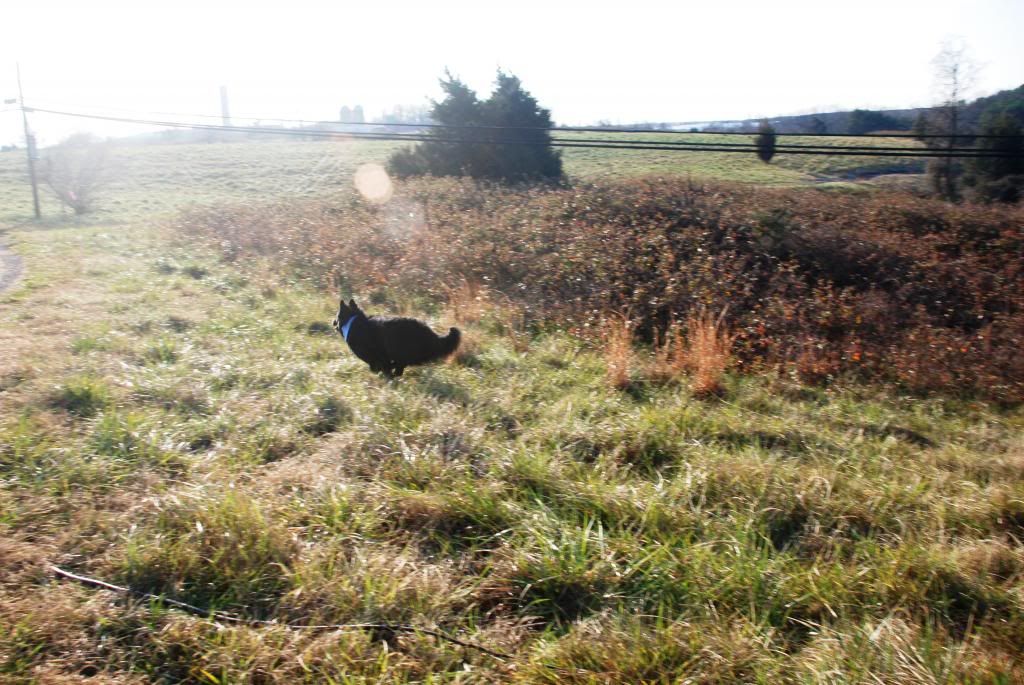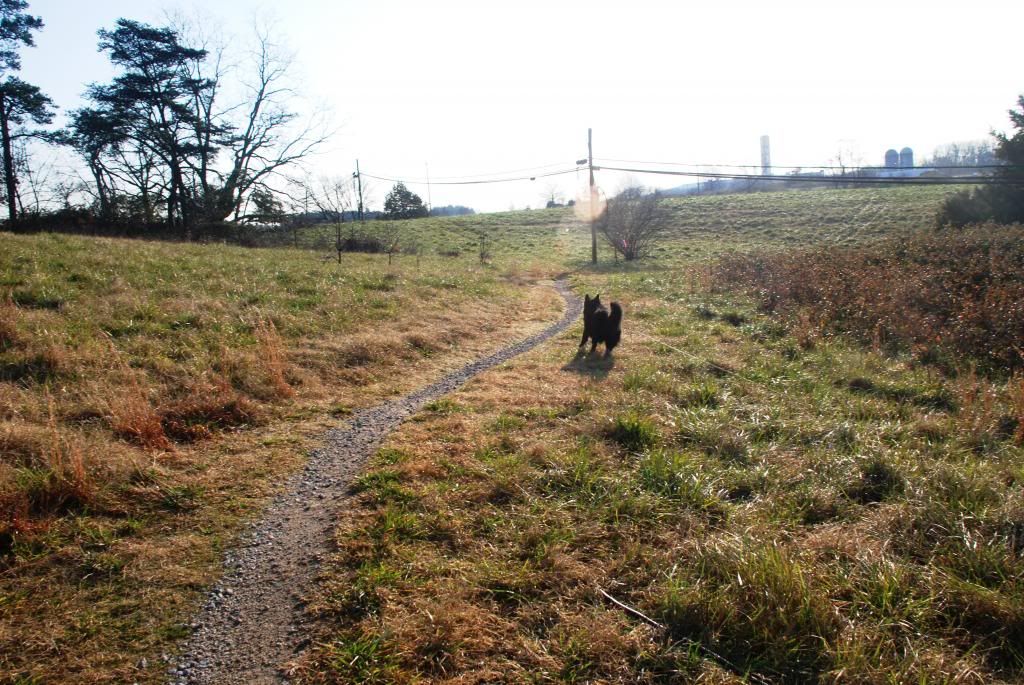 luckily for me, the leash decided to work that time.
and so she was forced to return unscathed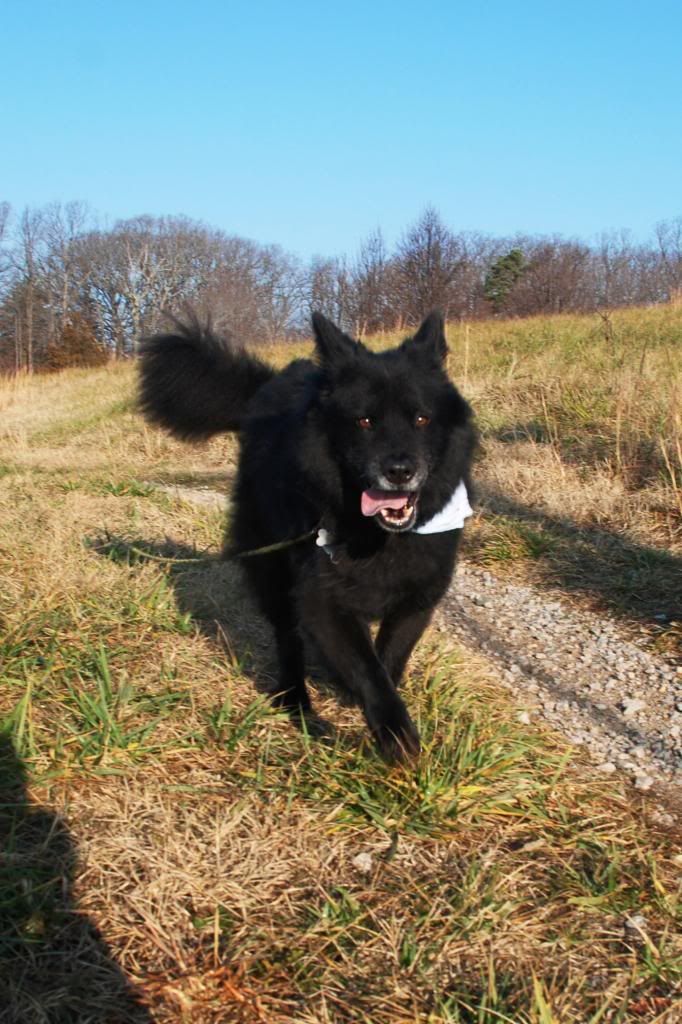 MORE...