So I really like the style of both of these coats, very similar. Stylish enough for me (or, rather, for Jackson
) but seem like they will do the job in keeping him warm. They are pricey though.
With Chilly Dogs, I don't have the option of him wearing his harness underneath (which he wears every day), so that kind of sucks. It'd be $70 plus shipping.
With Voyagers (on etsy)
http://www.etsy.com/shop/VoyagersK9A...ef=seller_info
it would also be $70 + $10 extra for harness hole.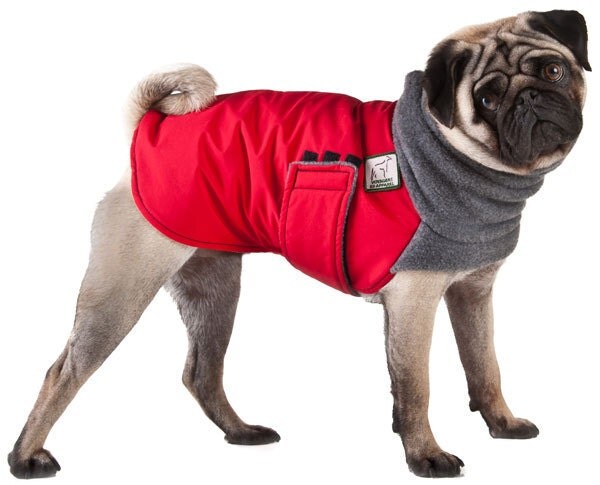 I'm not sure if it's worth the cost, though I really love the looks of them and the reviews.
Do you know of anything comparable but lower in cost? I'd preferably like no sleeves, fleece lined, and the outside of it being some kind of nylon or waterproof material. Really, under $60 would be nice.