Behaviorist Q's
---
On Saturday, a veterinary behaviorist is coming to evaluate Milo, help with a behavior modification plan, and possibly prescribe medication.

The original evaluation is from 1-4 hours, and then for six months we get weekly (or more often if we need), follow-ups on the phone. The behaviorist came pretty highly recommended, but...I don't know.

What if I don't agree with his methods, or...I don't know. I'm SO nervous, I don't know why. What do you all look for in a behaviorist? Have you used a behaviorist, and was the experience a good or bad one?
__________________
"My favorite color is green, green like newly cut grass. When it comes to green with envy, though, you can stick it up your @ss!" ~ Grammy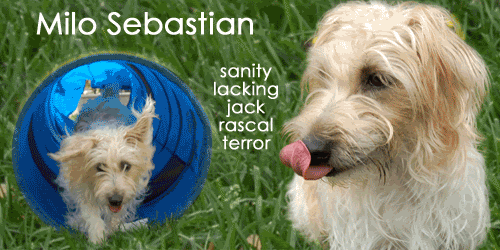 http://www.adorablebeasts.blogspot.com