Nilly's newest cancer update:
---
I can't find my original post with all of my old updates, but I wanted to pass along my newest news! I haven't been on Chaz very much, and for that I'm sorry, but I don't have a lot of time for forums these days. I do Facebook, and not even that very well!

Anyways, going to the point! This is copied from my Facebook post:

The tumor is smaller!!!!!!!!!!!!!!!!!! YAY!!!!!!!!!!!

A small amount smaller, but regardless that is the best news we've had so far. Also the swelling is down, which is also great news. I'm really excited to go see the other doctor I see, who will show me the MRI pictures. I'm very visual, so hearing the news is one thing, but seeing the pictures of this bugger, I really want to SEE the difference. Then I will be truly excited.

The "down" side, is that we don't have an answer for my vision issues. I'm going to be going to see a opthamologist to see if we can figure out what's going on. In the last month (plus) my vision on the right eye has gotten worse, and it's gotten to the point that I feel practically blind in that eye. It's very frustrating, but has nothing to do with the tumor, so right now I feel like I can't complain.

The neuropathies are improved dramatically from the first day this started. (From my memory, not anything written, I think it's been from August...?) I still have some numbness, but not nearly severe. I do have charlie horses in my feet at least 10-12x a day, which is so much fun! But I can't complain when I would say that the charlie horses are less serious feeling towards the neuropathies.

Again, thank you so much for the prayers, thoughts and support. I've had so many say that I'm such a strong woman, and you pull from my positive attitude, etc. But I couldn't even think of that without the support I have received from everyone. Thank you, I love you all! I will beat this!
__________________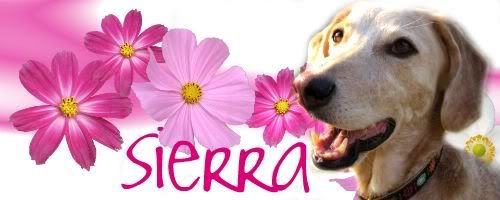 Julia: Mom to Sierra (adorable mutt - Basset x Cattledog is our best guess these days) Buddy (noisy but awesome DSH tabby cat) and Carter (adorable human baby) RIP Nya 1994(?) - 2010