Nico is now 5 weeks old and doing great. He had his one month doctors visit today. He is very healthy. He weights exactly 11lbs. So is growing great. Doctor doesn't feel the need to see him agian till March. Not one worry or complaint and got to see Nico feeding so is very happy with how well breast feeding is going. We took some pictures yesterday morning to try and get our Christmas card shot. Here are some that we liked but didn't make the cut: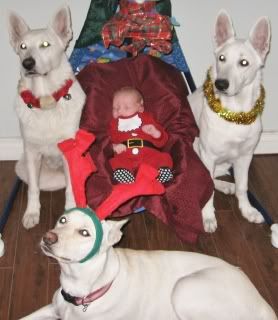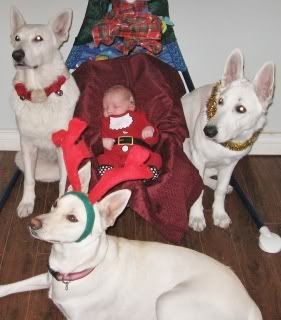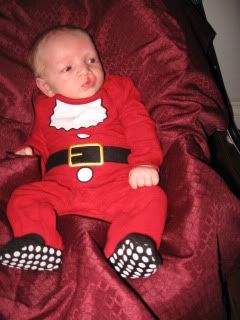 And here are some shots Doug took during his lunch break today. He wanted some of me and Nico with my new hair cut that I got on Saturday.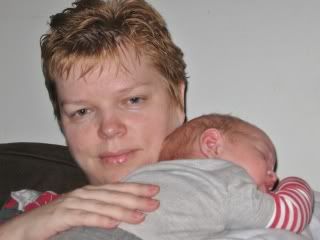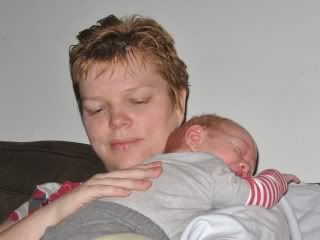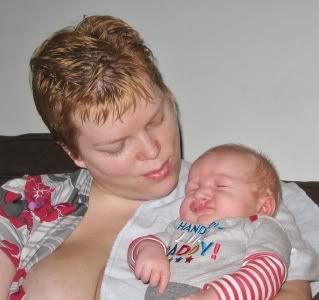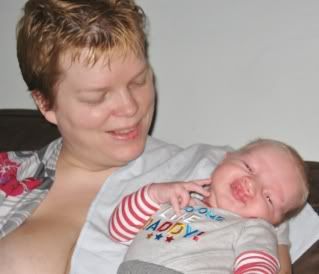 The below shot is now my all time favorite of Nico and I together.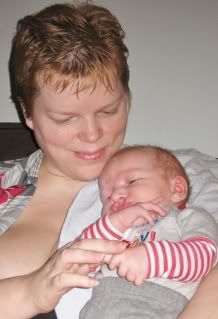 Hope you all enjoyed our little munchkin