Working my way up to full faces. I have done a few, but I need a ton more before I feel even close to efficient. THe idea came when my MOther who is visually impaired with macular degeneration kept losing her glasses, which have clear frames. I told her, Mama, my readers are red for a reason.
but anyway I thought I will make her three nose stations, one for her bedroom, one for the kitchen table and one for the piano and maybe that will get her in the habit of putting them in the same place each time. She is having a very hard time adjusting to not being able to see. THe idea worked better than I ever expected and now other family members want one. PRoblem is, every pair of glasses fits differently, so no one fits all design will work. it's at least a good way to start learning what mason stains will look good fired at different temps, essentially test tiles, and I am getting better at them, you shoudln't have to fiddle around to set them on, it should just click and be right. So here is another one of my "big ideas". That ends up being a puzzle to figure out.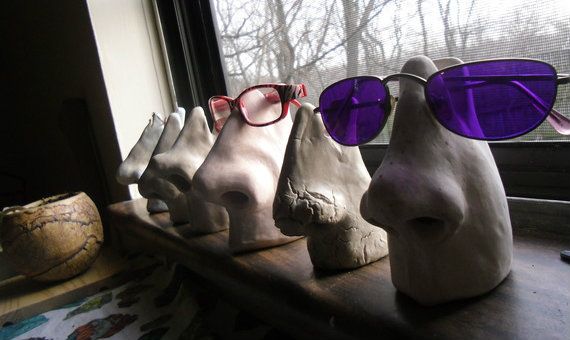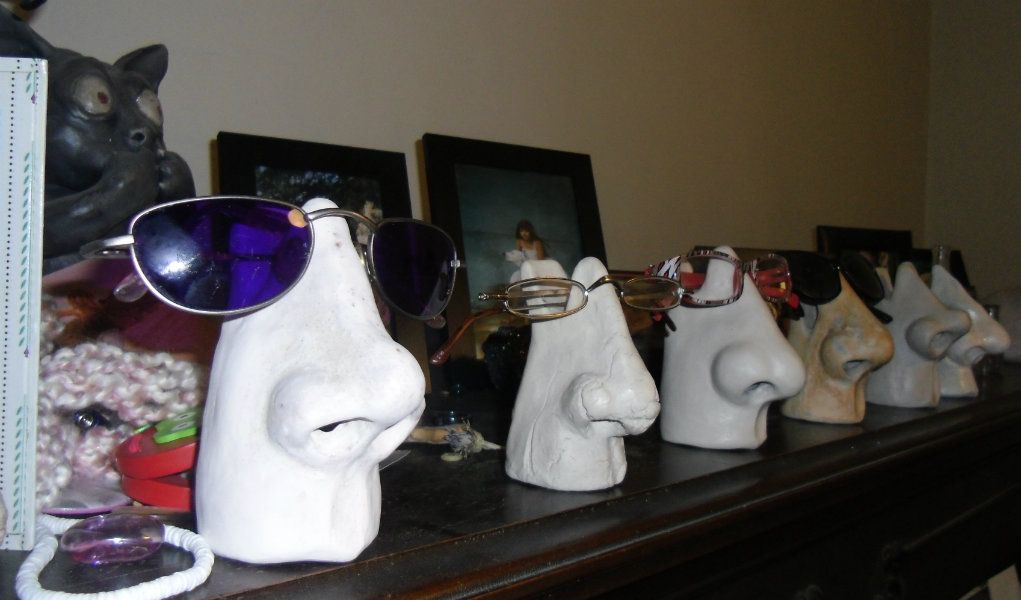 I just told my son I waxed his nose so it's ready for him when he wants it.
THe middle one was his choice. He wanted one that was bigger. He also wants one for work that is blue. There is a blue and silver one on the end but it doesn't' show up in the pic. HE doesn't like that one because he says it is too small and narrow. Women's seem to be most hard for me, I want to figure out a child's too. THe old cracked and fissured one is the one that fits my half readers the best.
__________________

Go Petie Go Go Who Go!
love comes in many directions with mary
Side by side on the sofa sat three annoyed dogs and one smug cat
and then in came a little white kitten,