An Actual conversation that just took place in my house
---
This was a small portion of a much bigger argument, filled with the same logic.

My mom: I do all the laundry for everyone in this house. Except for your dad. And yours. Which I only don't do because I don't have time. But I'm the only one otherwise who does laundry.

Me: So why don't you tell your 18 year old son who sits in his room playing video games for 12 hours a day to wash his own **** clothes?

My mother: THIS IS NOT ABOUT YOUR BROTHER. HE IS NOT THE PROBLEM HERE.

Me: ....you just complained that you have to do everyone in the house's laundry except for mine and my dad's. THE ONLY OTHER PERSON IN THIS HOUSE iS MY BROTHER.

Mom: *walks away and slams doors*


She then blew up because my dad said to her "what do you want to do for dinner". She waited until he left the room and then started yelling at me for never making dinner. And if she doesn't make dinner no one will and my dad and brother will go to her at 10 pm and say they hadn't eaten dinner yet and they're starving.

They are two adult men. They're not going to starve to death. They are capable of feeding themselves. We have plenty of food in our refrigerator, most of which is already prepared. And, if that's too complicated for them, they both drive, have cars, and make enough money to go out and get themselves dinner - which is what they do every night if my mother is away for some reason.
__________________
"My favorite color is green, green like newly cut grass. When it comes to green with envy, though, you can stick it up your @ss!" ~ Grammy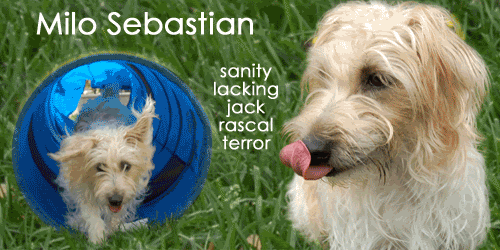 http://www.adorablebeasts.blogspot.com