This dog has been hanging around by my house all morning and I finally caught her. She is super skittish and nervous so it took a lot of cheese and training treats to get close enough to catch her with a slip lead. Now in just sitting here trying to earn her trust a little and feeding her string cheese while I figure out what to do with her.
She does have a rabies tag. Called the number on it but the vet clinic is closed for some reason so ill try again in a little bit. No other identification on her. Don't know if she belongs to any of my neighbors but I've never seen her before and the only dogs my landlord talks about is one neighbor's husky and another little terrier mix that runs around here. My landlord isn't here so I have to wait to see if they recognize her.
My guess is she is maybe about 4-6 years old? Haven't had a chance to look at her teeth yet to get a better idea.
Picture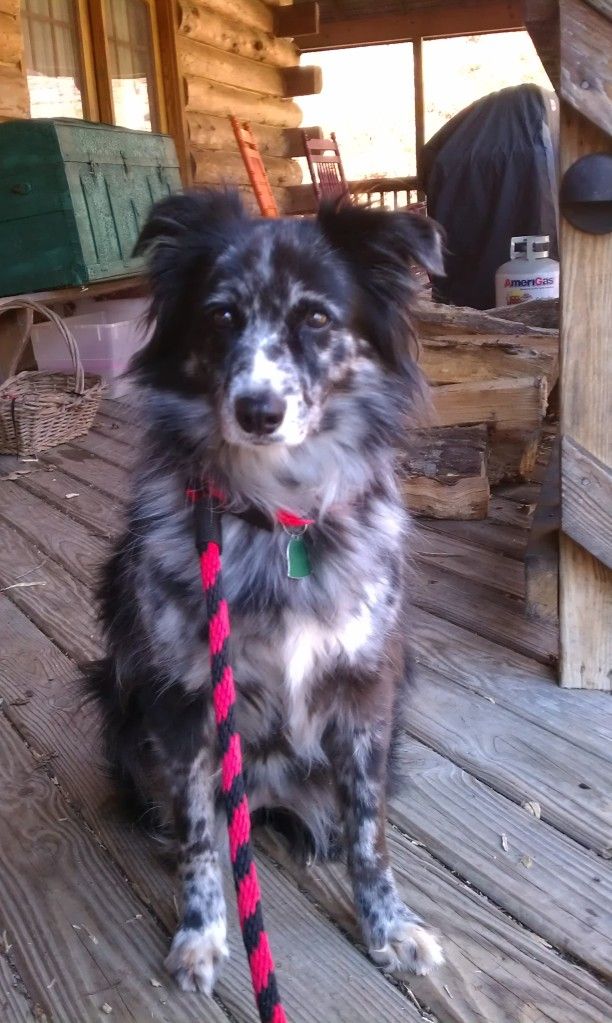 __________________
Joey- Ibizan Hound
Cricket- Mexican Street dog (we think Xolo mix)
Bamm- BC mix
Itztli- Standard size coated Xoloitzcuintli