It was late and I decided to take a few pics after our training session. Thought I'd share
First off, Art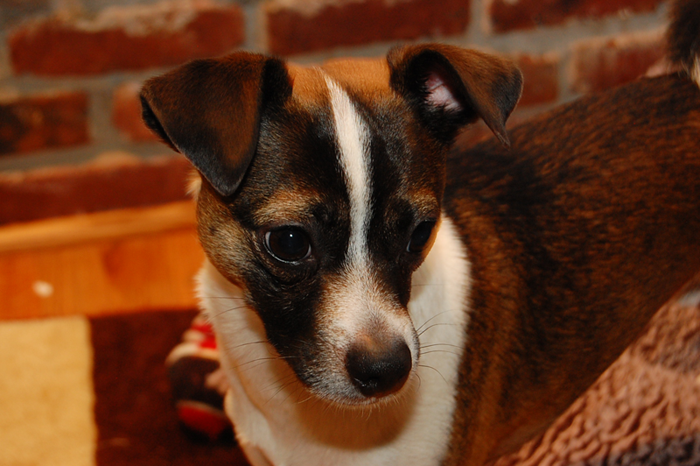 Talon, now 8 weeks old and 6.2lbs.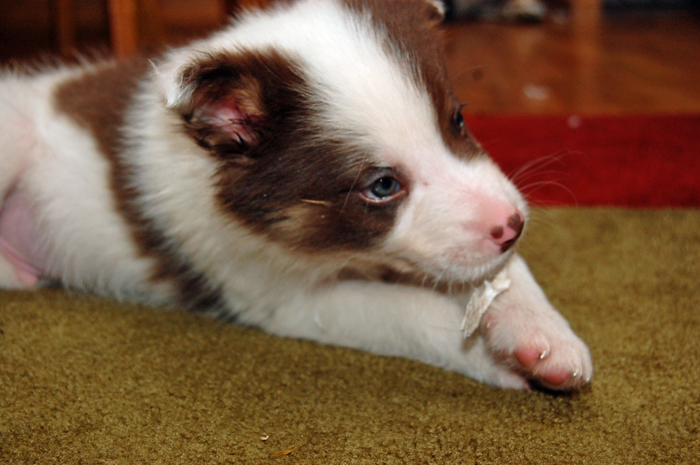 I don't know if it's just me, but it seemed like Art's pic came out kind of angelic where as Talon is dirty and devilish. Hm..... lol
Anyways, on to the rumble.
Artimis is bigger than Talon for now so he just lays/sits on Talon when he wants to.
"Don't move or I'll do it!"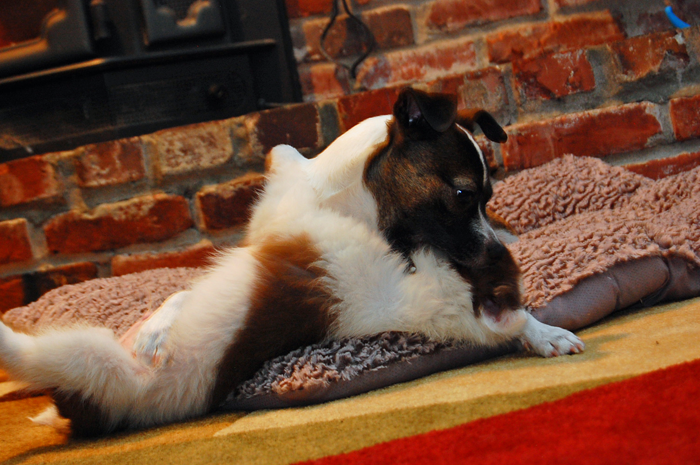 Puppy is losing but won't give up. You have to give it to Tal, he has spunk lol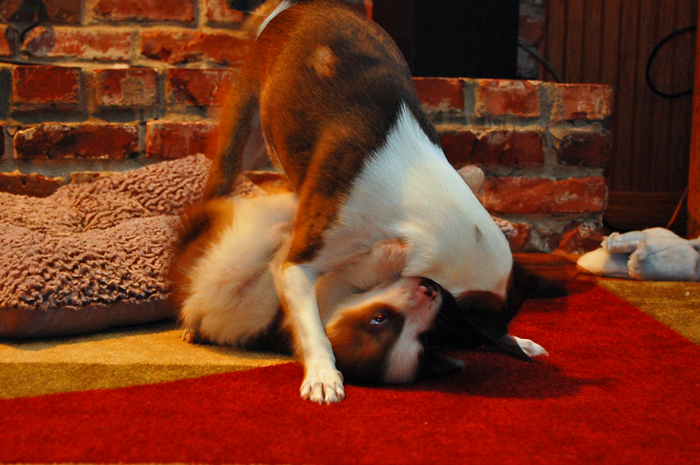 "uncle!"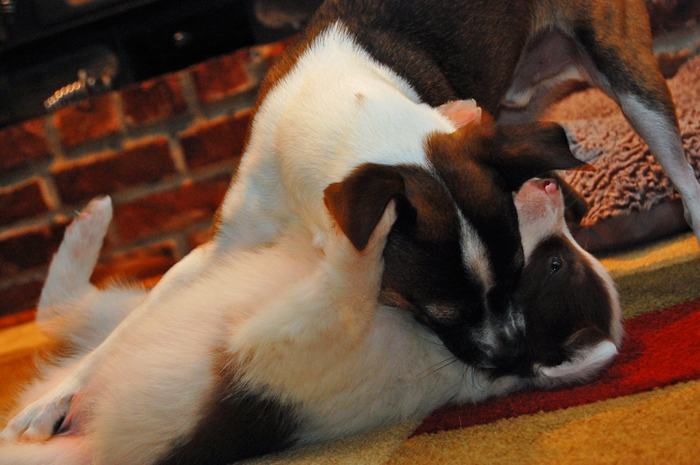 that's it