WOW as of yesterday Nico is now 2 weeks old. He is growing stronger and bigger. He is now back up to and past his birth weight. He weighed in at 9lbs 7oz on Wednesday. And is now 21 inches long. He is smiling more now as well and not sleeping all the time but is awake for a little bit now. Unless he has gas and then he can be awake for a long time, poor little dude. Anyway here are some pictures and video from today.
Video click the picture
Video click the picture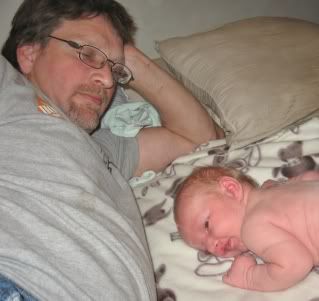 BIG SMILES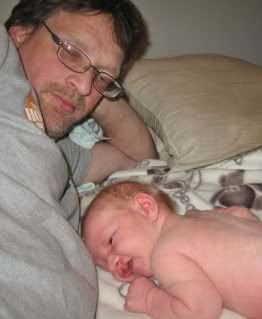 Hope you all enjoyed.