So... Caliterp and I went to an ASFA lure coursing trial today and got to practice.
It was SO cold when I got there early in the morning and I had forgotten to bring Joey's new coat... wooooops! So... he ended up with a new coat so that he didn't freeze. Behold... Lizard man! I love that it has a little slot for the martingale and leash to pull through so I can easily walk him with the coat on.
I even has a snood attached to my new lizard coat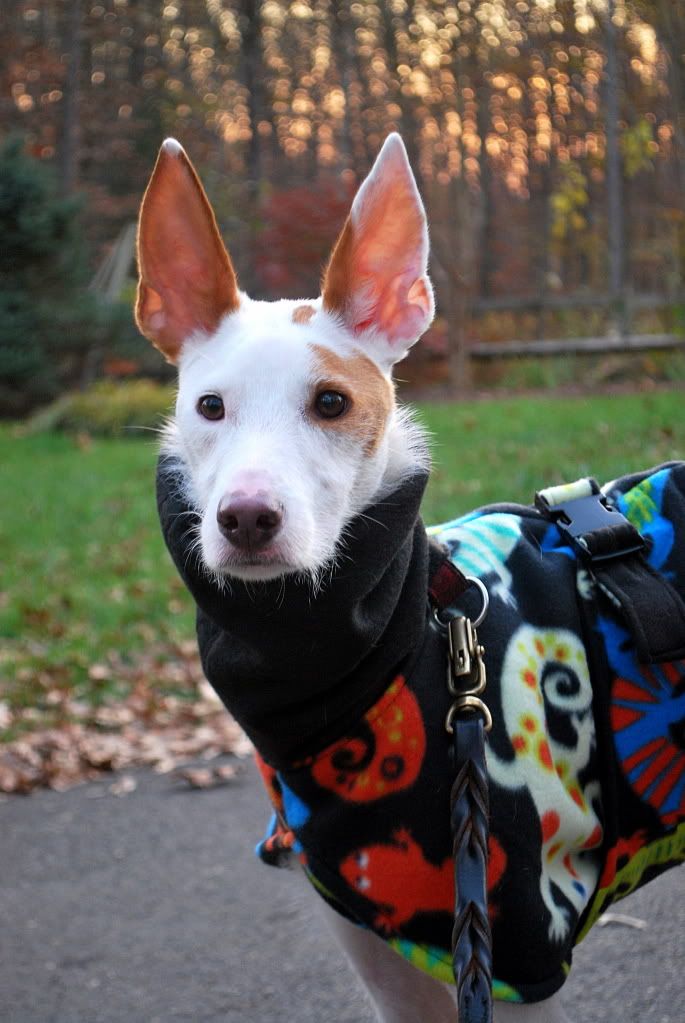 We also got a coursing slip lead as well with little castles on it... so cute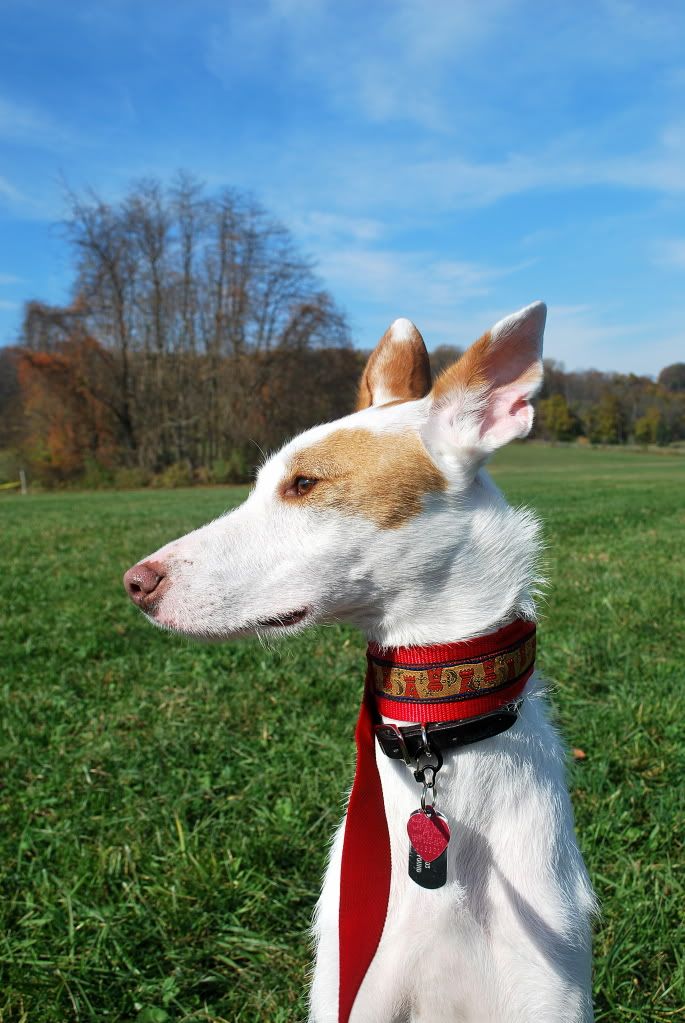 Met a Saluki bitch that I fell in love with. Her name is Faline.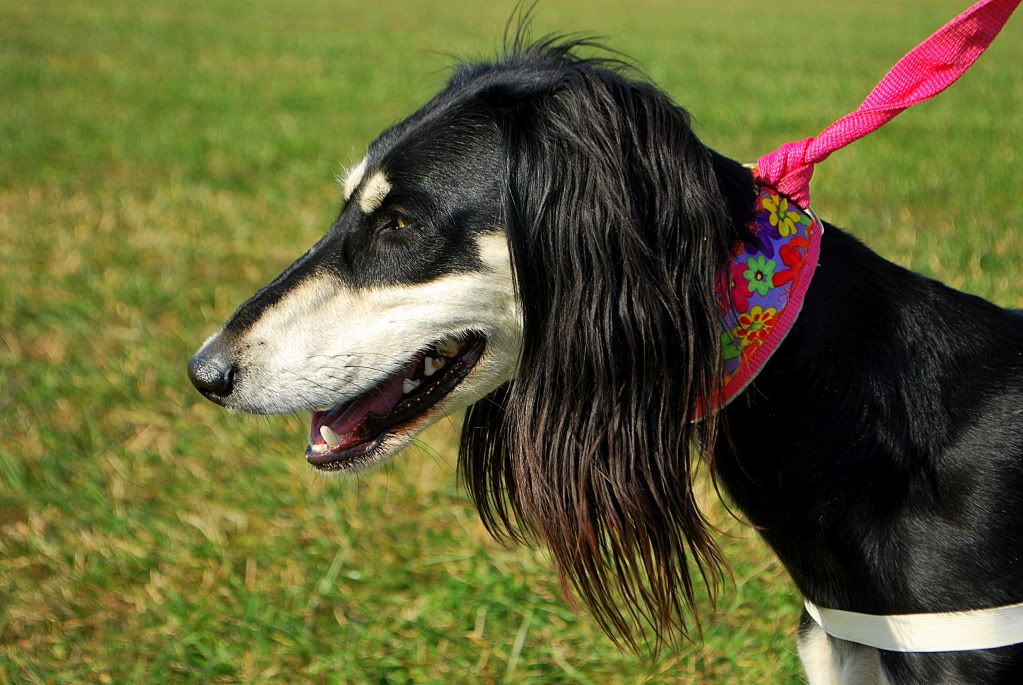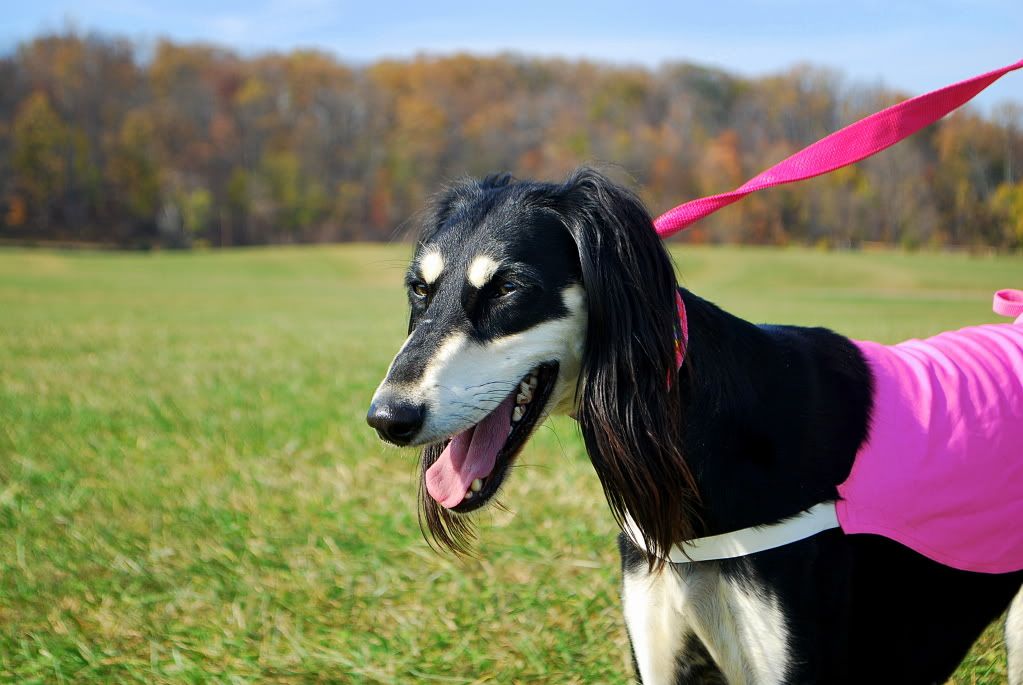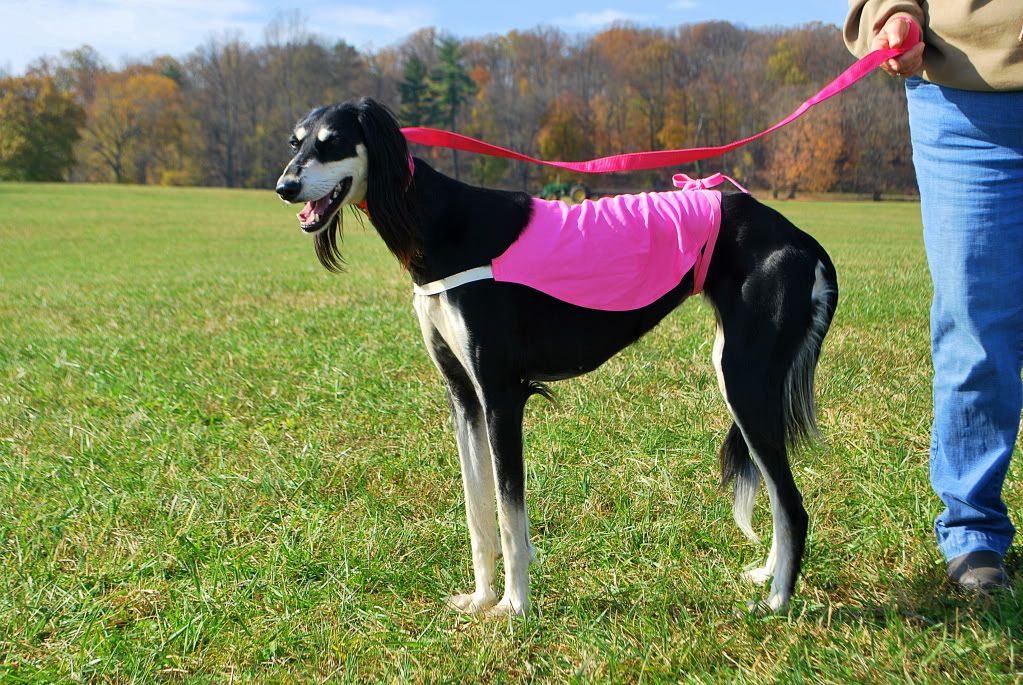 Joey hanging out
I'm awful and realized I didn't get any pics of Lucy
and now for videos...
The beginning part of this video cracks me up. I think the music was fitting. He was confused what to do at first so I tried to run with him... but omg I'm out of shape. He also decided he didn't have to follow the lure completely back to me lol. It's already been pointed out to me that he runs wonky... I think it's something to do with his back... he just looks stiff and not stretched out when he moves which causes him to do that weird bunny hopping motion. If anyone has any chiropractor recommendations in my area I'm seriously wanting to get him checked out. Doesn't seem to be in any pain or anything, but the way he moves is just off. He had a lot of fun though.
http://www.youtube.com/watch?v=YQs54...pq7yuFg117g35w
Lucy and Joey both excited... especially Lucy haha
http://www.youtube.com/watch?v=mdvae...pq7yuFg117g35w
Lucy's run. Please excuse my terrible filming. The Saluki's mom was talking to me when I was trying to film which made my concentration suck and my hand went a little shakey
http://www.youtube.com/watch?v=aQqCq...pq7yuFg117g35w
Also... quite a few people have already written me on facebook asking who made the coat. The lady that made it is named Linda. She's a Scottish Deerhound breeder and her website is
www.strathclydecreations.bizland.com
I don't know that she has any photos of her fabric on her website???? haven't had a chance to really look at it. But... this coat looks amazing and I really like how well it's stitched together.