I just got a new treadmill from one of my coworkers. It's soooooo nice and really heavy duty.
I found out Bamm really likes it sort of by accident. I was standing next to it and pushing buttons to make sure it works properly. I had it going really slow.... like at .5 and Bamm hopped on and started walking on it. So... I turned it off and had him get back on it and clicked when he got on with it turned off. We started slowly and got him walking eventually with it up to about 1.5. Don't want to push him too fast on it since he is just getting the hang of it, but he really likes it.
Cricket and Joey are not quite as interested in it as Bamm is. I seriously think it could come in handy during the winter months though and would be a good way to condition them.
So.... any advice on introducing them to the treadmill? I finally have them getting on it now with it turned off and I'm click/treating for that... how do I start to make that transition to the treadmill operating? I turned it on to .2 where the track barely moves and Cricket got this wide eyed look on her face and jumped off...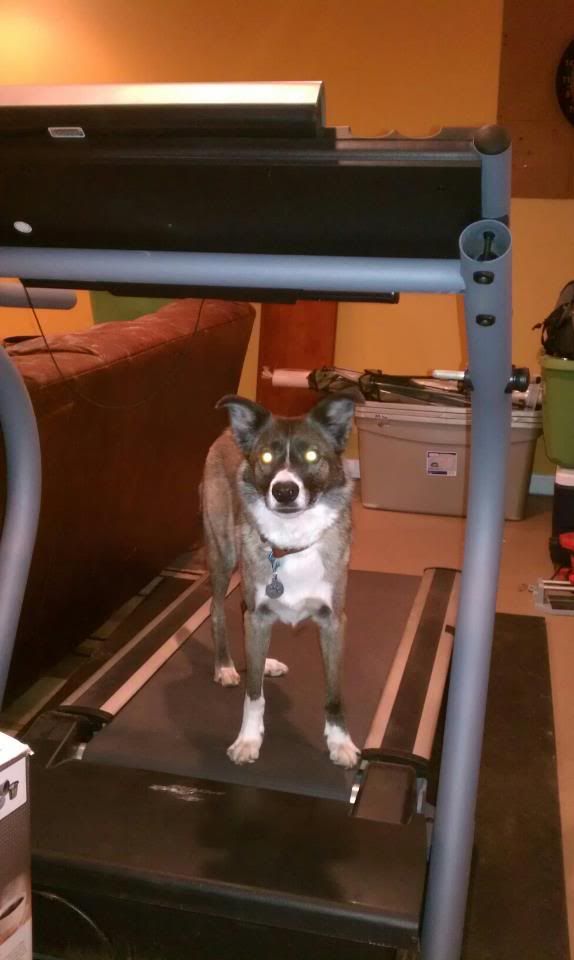 __________________
Joey- Ibizan Hound
Cricket- Mexican Street dog (we think Xolo mix)
Bamm- BC mix
Itztli- Standard size coated Xoloitzcuintli