With all the baby threads I thought I would start a thread strikly about Nico's Journey in repairing his cleft lip and the notch in his gum line. I don't know how many moms here have babies born with cleft lips/palettes but I thought it would be good for moms just finding out. Since this will be strikly about his cleft and updates about it I thought I would keep it seperate from his weekly/daily updates/picture thread. I hope this is ok.
Nico was born with a Unilateral incomplete cleft on the left side of his lip. This means it only partially goes up toward his nostril but does not enter it as the pictures will show. He also has a notch in his gum line as well.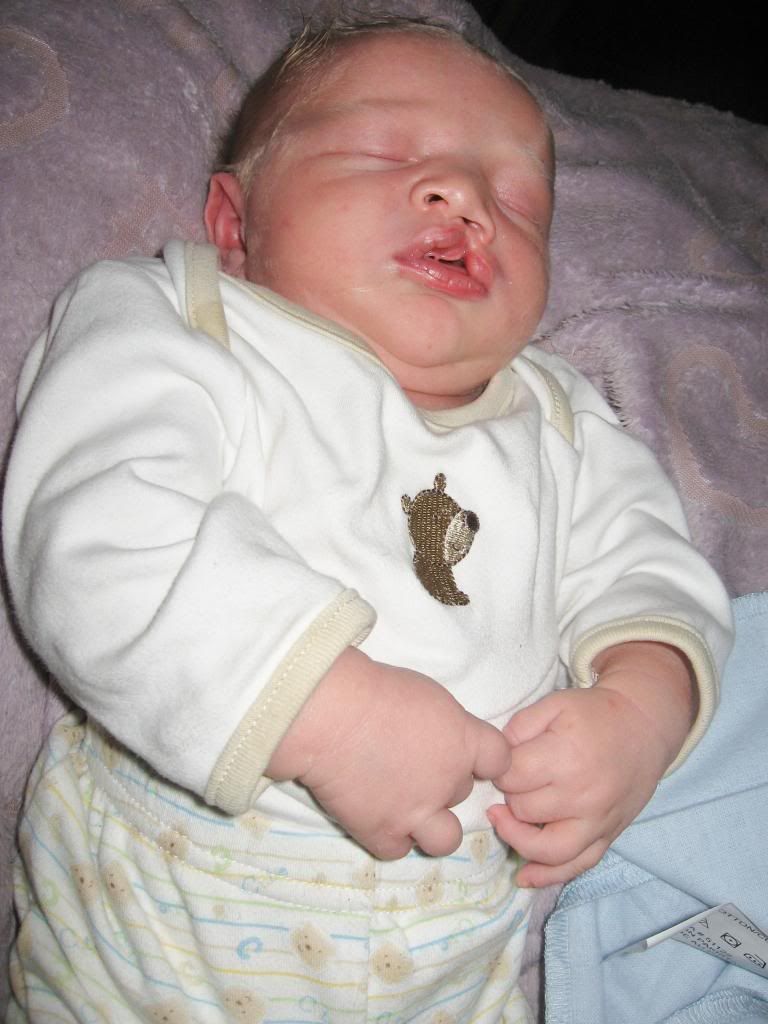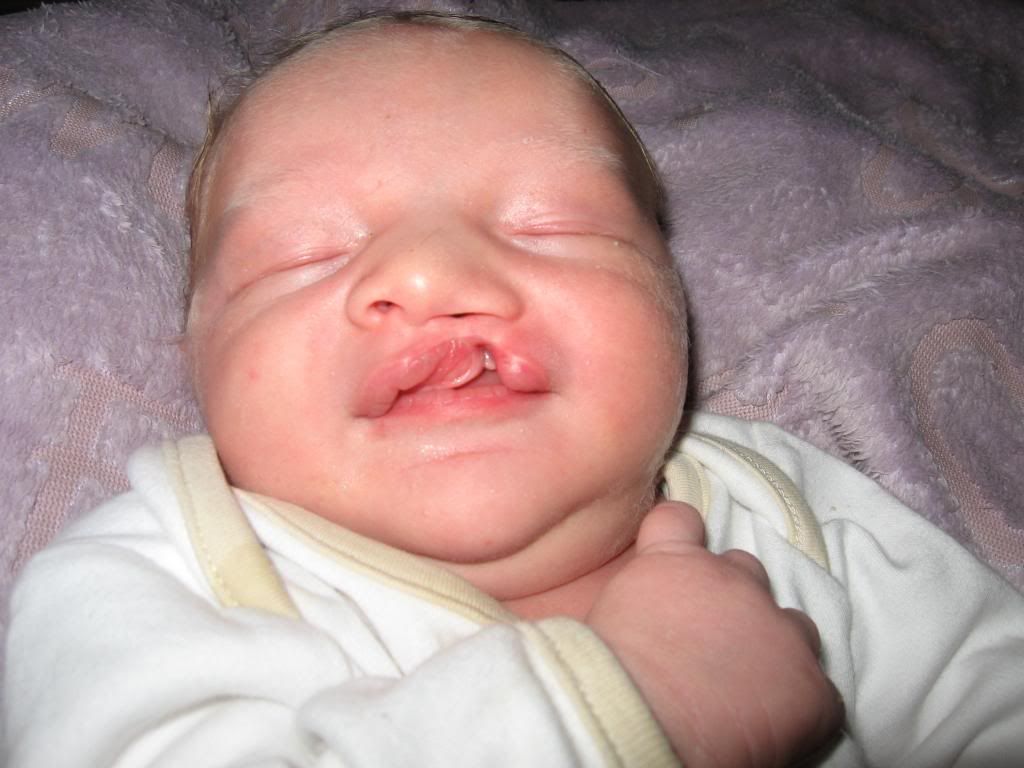 When we first found out that he had a cleft via an ultrasound we were worried about what it would mean. We were told it went all the way up into his nostril but when he was born they discovered it didn't. I was very worried about breast feeding. So many people told me this would be impossible since getting a latch might be too difficult or it would require so much work on his part that it would exhaust him. Thanks to some wonderful support groups in facebook and also from one of the wonderful members here I learned that there are different ways to try and help a baby with a cleft successfully breast feed. Reguardless though I did pump for a week prior to him being born just in case he could not latch we would then have breast milk to give him.
This was all pointless for us though. Nico had no issue with breast feeding at all. None. And in the 11 days since he was born he has grown by leaps and bounds. We do feed him one bottle at night, by daddy, of breast milk. But the rest of the time he gets it straight from the breast. His cleft when I feed him just needs to be slightly covered my the breast to help ensure he does not get extra air as he sucks. He also requires interrupting when feeding to be burped since he can get just that little bit of extra air trapped. If not interrupted regularly he can end up with a large air bubble that can cause him to place his entire meal all over you.
Now tomorrow is his first appointment with the cleft lip/palate clinic and that is why I thought to start this thread. He will be seeing a plastic surgeon, an ear, nose and throat doctor, a peatrician and a audiocologist(sp?). I was warned it will be about a 4 hou evaluation. We will learn more there about what surgeries he will need, check ups, care before and after surgeries and so on.
So one of my concerns was making sure Nico feels safe with all these people and new situations. One thing I saw on one group to help a child with repeat surgeries to feel more secure was a teddy bear. They take the bear and sew in a stitch site on the bears face of where the child will need the repair. This bear is only taken out for doctors visits, surgeries, recoveries and so on. So I made Nico one from a bear given to us by the pregnancy support center here.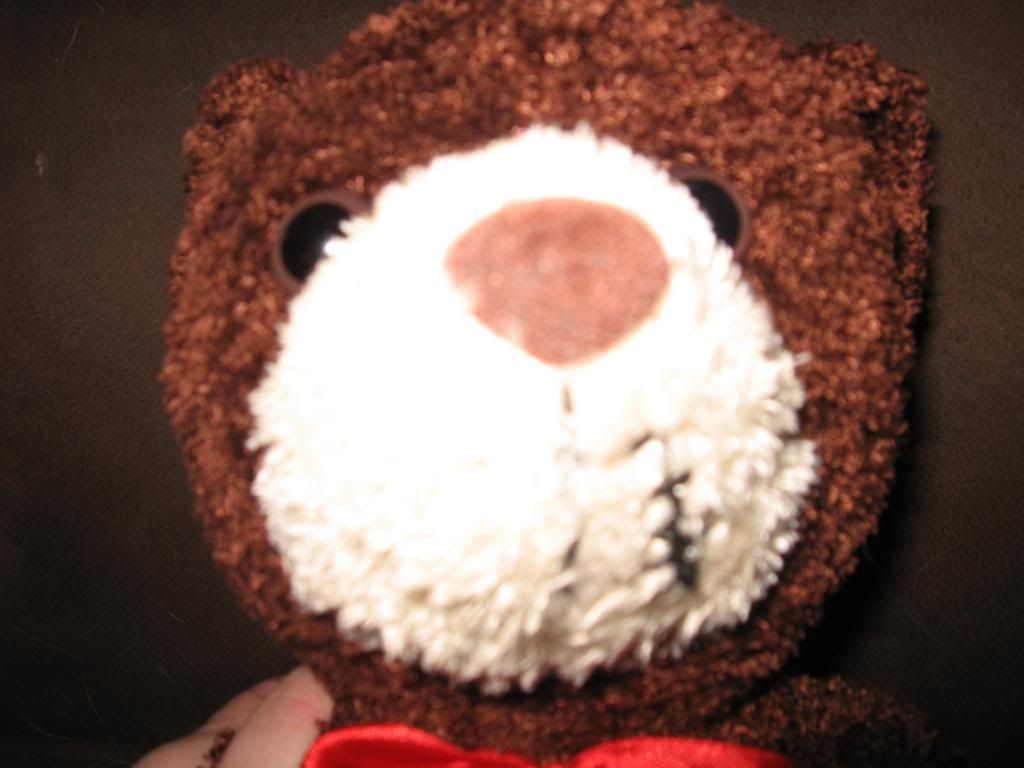 Anyway I have got to start getting everything ready for tomorrow. I will update this thread any time there is new news we have learned, surgeries, doctor visits and so on. Feel free to post your journy as well if you and your baby/child are on a cleft journey. This will hopefully help relieve the stress and worried for those just beining their journey. I hope this is ok. Along with keeping all my friends updated on Nico's journey.