I am beyond jealous slightly not happy he has a dog but... I'll try my best to educate my brother on dog ownership. He already wants to breed him when he's old enough >< I'll get to be a big part of this dogs life since I baby sit for my brother all the time so hopefully I can convince him to neuter him.. At least he plans to do proper training and such. Will take him out.
I'm so so so jealous! I want a SBT pup! A well. One day.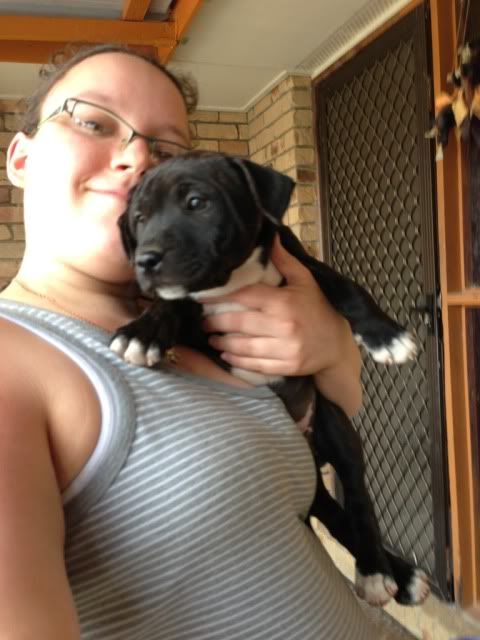 I have to baby sit tomorrow so I'll defiantly be taking my camera for some nice shots!