We have a customer who has a Glen of Imaal Terrier named Duffy and I love him! He's got the biggest head and the stubbiest legs and the wireiest fur and the sweetest disposition. That's all I really wanted to say, lol. I just love the dog!
Here's a picture of two Glen of Imaal Terriers, Duffy is grey like the one on the right: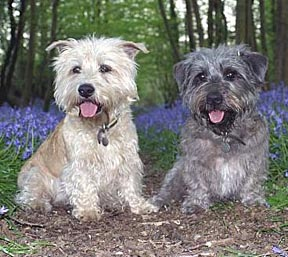 Anyone know anything about the breed?