Yep, it's true. Seems kind of surreal though.
I was home early evening yesterday for a bit, let her, Dash and Seren out to go potty, then put them back as I had to go to town.
Kerri was home a little later, and let them out in the fenced yard, and I came home while they were out there.
An hour or so later when we went to bring them in for dinner, she didn't come in. Thought maybe she'd got out of the fence, so Kerri went out looking. Saw something in the dog yard, came in and told me. I went out with the flashlight, and sure enough. Just lying there, like she was asleep, no injury, trauma, nothing. Gone.
Kerri has since learned that it could have been a heart issue that occasionally occurs in the breed, I'm sure she'll be able to shed more light on that later. (She had to work today.)
Kind of sucks, between this and Kerri's cousin last week, we've had two, very unexpected, surreal kind of deaths to deal with.
Two weeks ago with Dash.
Some random pics of her, stolen from Kerri's photobucket.
On the prowl....
Her and Dash playing in the snow, they had their own play method that was pretty unique to them.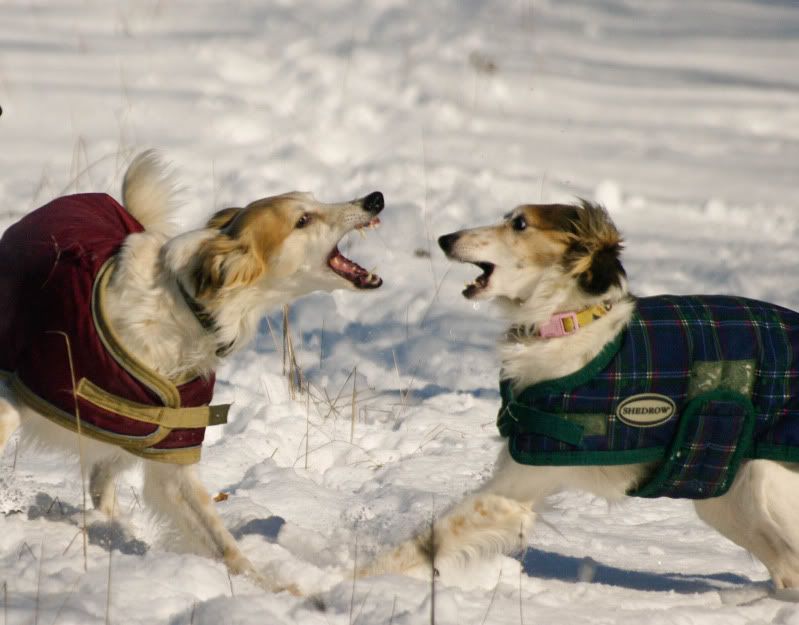 Seems I've got a job to go do today that I'm not looking forward to.