Rabies question?
---
This has been bugging me since I read it so have to ask.

I have seen several times were a dog bit a vet employee or a person out in the public with no documented rabies shot and the dog was just kept in querentine ten days.

Someone on a horse forum who works at a a vet clinic go bit and said police were involved and they removed the head, it was gory, and they tested themselves. Ummm. Ok. Owners were upset. No mention of dog foaming at the mouth or anything.

doesn't a state lab do the testing.

So I your dog bit someone at a vets office and was a day overdue for rabies. . . Off with his head? I know this is not my vets policy. I wonder now if I foster again I should call ahead first!
__________________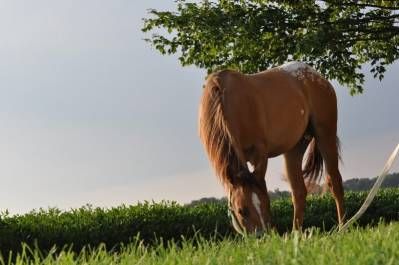 If I have any beliefs about immortality, it is that certain
dogs I have known will go to heaven, and very, very few
persons -James Thurber