Bailey had major surgery on her leg a week ago today. She had a mass removed by a highly recommended surgeon specialist. I thought long and hard about whether it was worth it to put her through the surgery and the long recovery but in the end, she's a fit and active 12.5 year old dog with minimal signs of slowing down.
Today was change the bandage and check the incision day. Everything looked MARVELOUS! Her leg is smooth and healing wonderfully! So we just rebandaged her leg and I got to choose the wrap this time, I chose tractors...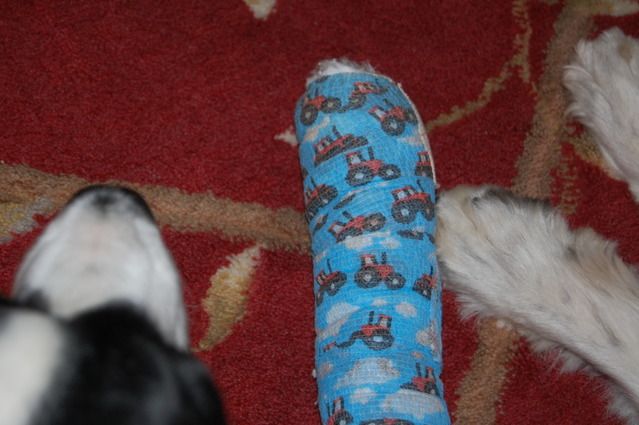 What's that song? Oh, yeah, "We're from the country and we like it that way."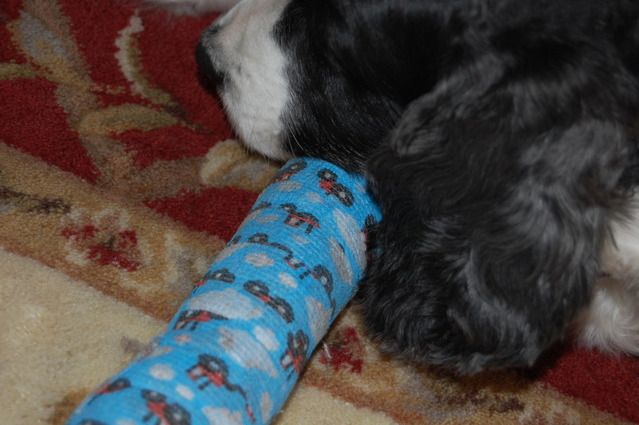 __________________
To Infinity and Beyond!
ARCH URO1 UCD
Buzz
NAC NCC S-NJC O-TN-N TG-N WV-N RL2 RLVX RN ThD CGC
5/4/1998-5/20/2014
ESRA foster
Diego
2/13/2002-11/20/2015
The Hallway Monitor
Bailey
VCD1 RE NAC NCC TN-N CGC TDI 16 years
Puzzle Piece
Gabby
RL2 RLVX RN CGC 10 years