If I leave him in the break room for even a couple of minutes, he'll usually be on one of the chairs by the time I get back.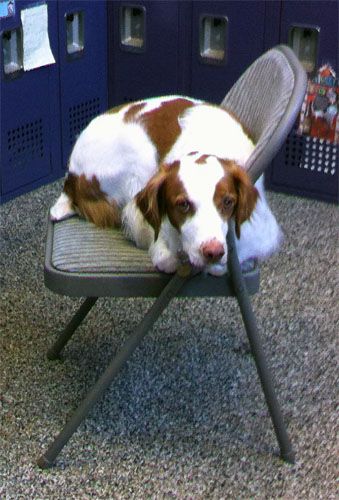 It's a trio of Brittanys! Either the girls were sitting nicely and Rowan was wandering off, or vice versa, haha. This was the best picture I got.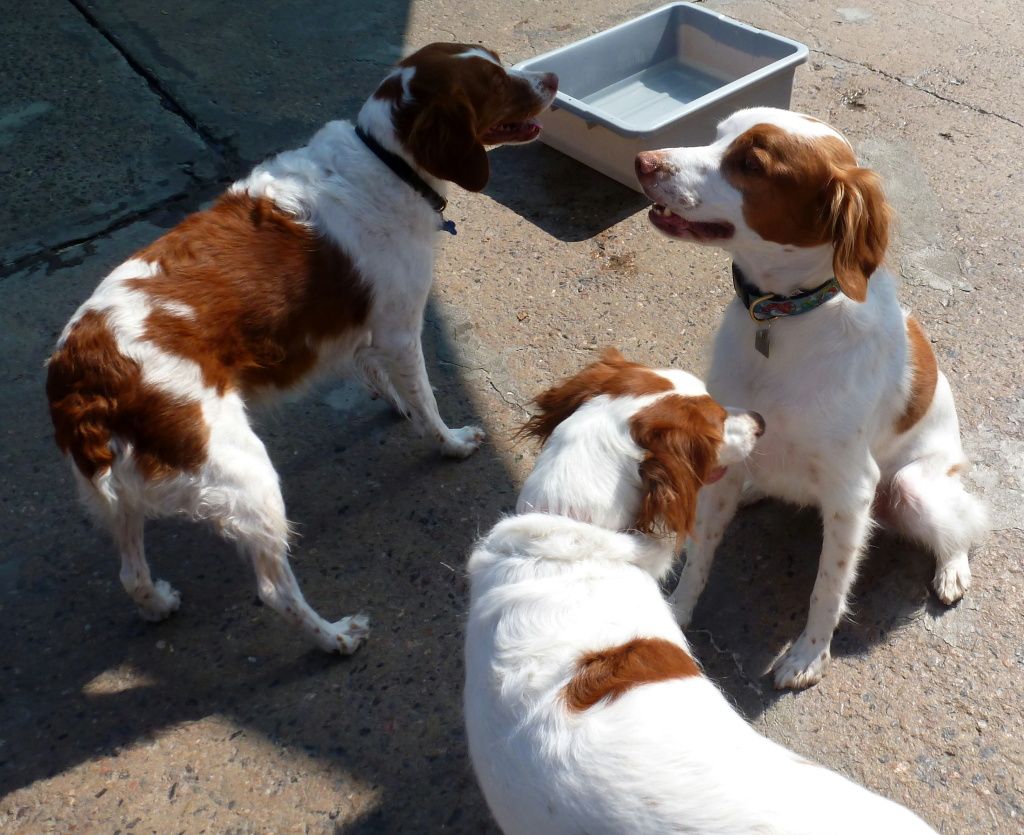 Hanging out on the Tikes Toy with one of my favorite dogs, a handsome Aussie mix.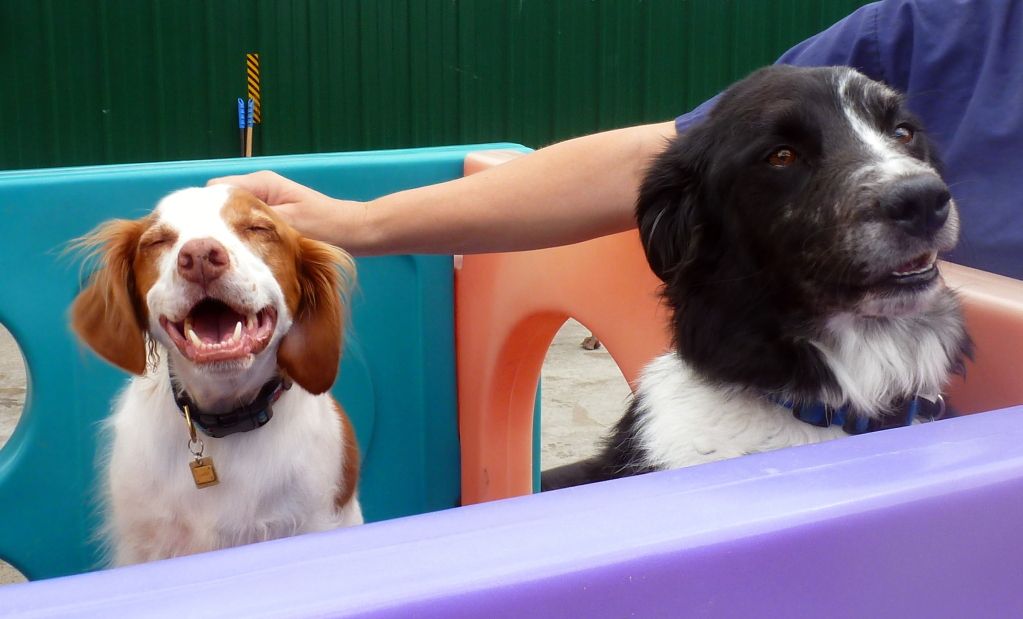 Dozing in the sun with a super sweet black lab mix. Excuse the hairy paws!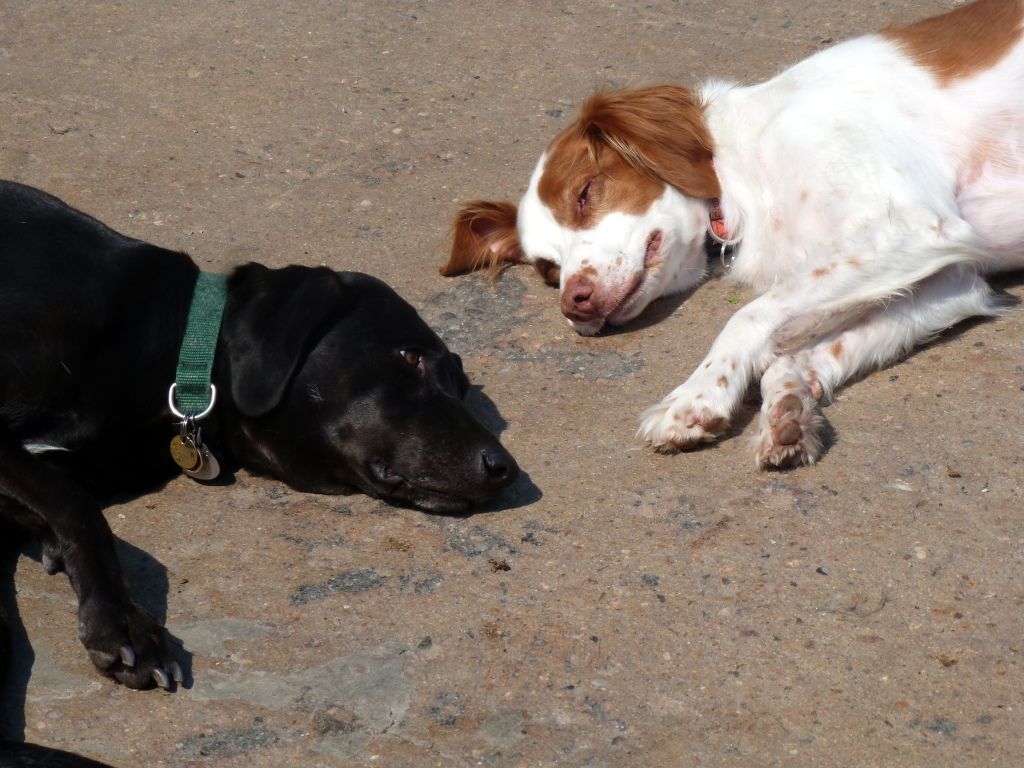 That's all!