Meg gets "greyhound" with remarkable frequency. Keep in mind, she's under 18" tall and weighs 35 lbs... I think people see brindle and assume greyhound or pit bull.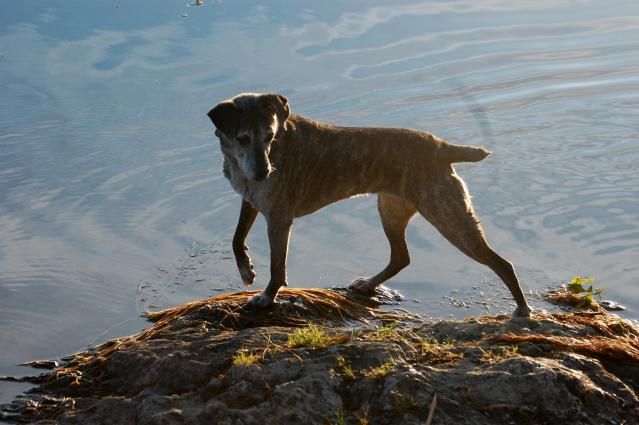 Gusto rarely gets anything I completely laugh off. Boston terrier is frequent. Basenji, oddly, is just as common. Given where he came from, I doubt he has either in him. Mostly he just gets "What
is
that?!" I usually say either "border collie/spider monkey" or "border collie/alien". People usually nod with understanding rather than laugh. If they've spent more than 10 seconds in his presence, they both seem like valid mixes.