Spent last weekend at the UBSDA National (UKC Belgian Shepherd National) and had a great time! Most of my pictures are from the Regional Specialty because once the actual show started I was crazy busy. Whim was entered in Breed, Working Sweeps and 8 Agility runs. She got second to Cherry in conformation, her AG2 title, all 1sts and 2nds in agility and some UATCH points. Cherry got some agility Qs and placements and did really well in conformation, winning every class she was entered in and some Reserves. Savvy also went and showed in the all-breed show held at the same time as the Belgian National and in agility...his first ever trial! He got two competition wins towards his UKC Ch and two AG1 legs and a Total Dog Award! My friend's dog Dante finished his AG1 title and did very well in breed, winning best in Elder Sweeps and the Champion class at the Regional. A very successful but extremely tiring show
Here's the first batch of pictures, I will add as I get more edited.
Whim waiting her turn...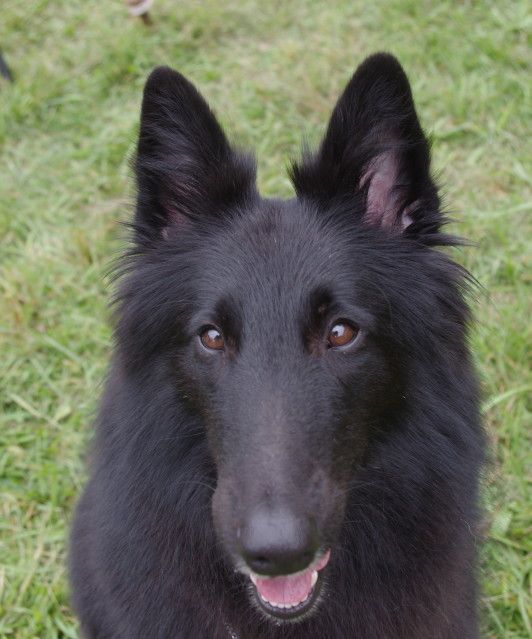 Dante during assisted animation...this shows the process pretty well. One person holds the dog, the other baits them teases them with toys, calls their name - whatever it takes to get them to pull into the leash and "use" their body. The judge wants to see the dog looking "up", alert and how they stand on their own. You can see the judge here and the judge's scribe, who writes down the judge's comments on the critique form. Belgians are judged like this at every UKC show that is offered for them, always by breeder judges.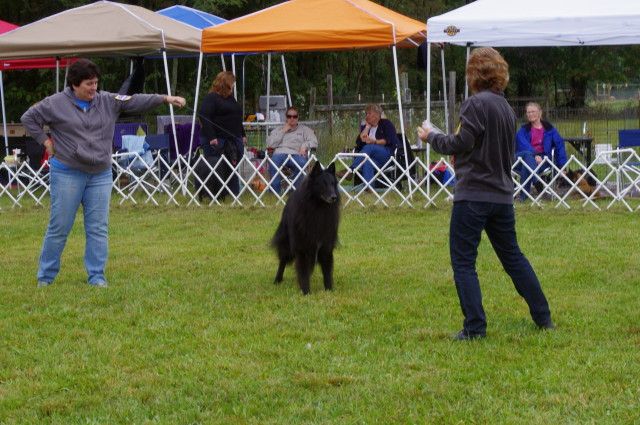 Dante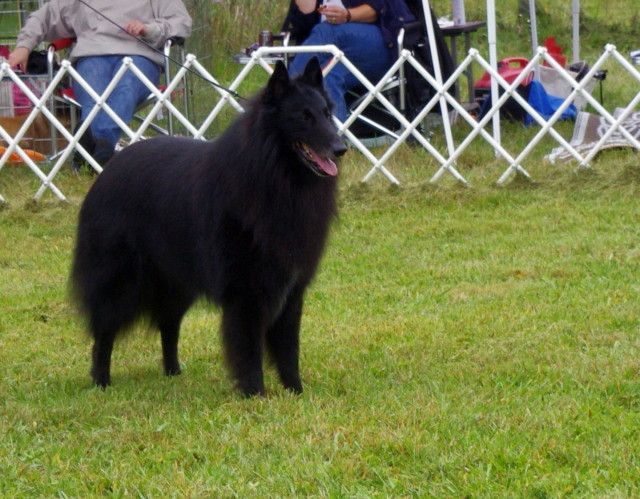 Waiting during Terv judging. The assisted animation takes time, so there is a lot of waiting around in the ring.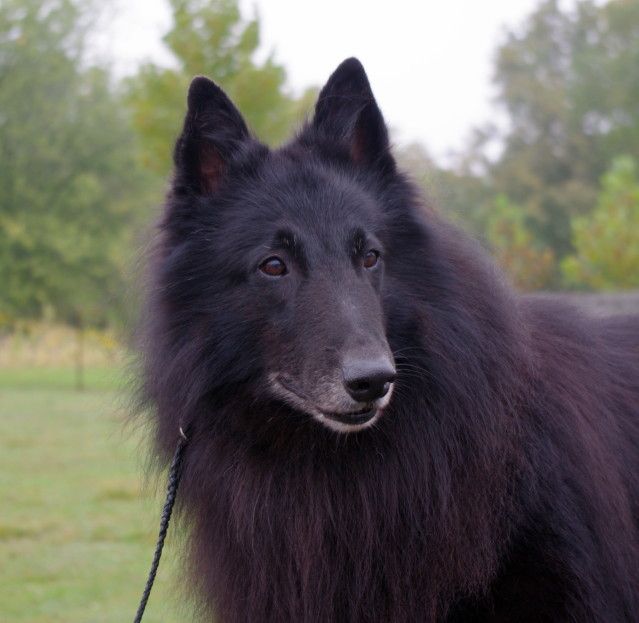 Mals Gone Wild...these are Stan's brothers
Roust...or rather Roust's teeth while he amuses himself outside the ring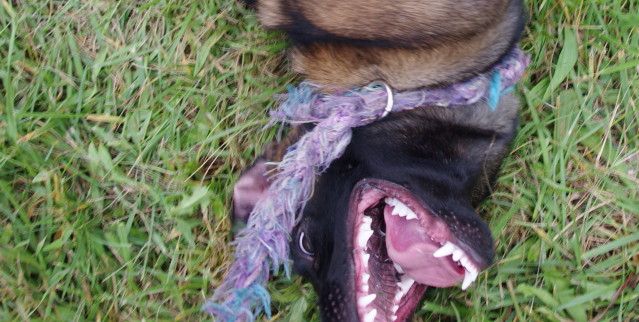 The only Muppet at UBSDA
Cherry