October is going to be crazy!
---
There are so many things for October, I hope it doesn't drive me crazy!

This weekend is Thanksgiving. We're going to Matt's dad for the whole weekend. This shouldn't be stressful, but knowing what's coming, I feel like we should be home working, and doing things at home together, which we are desperate of. But relaxing is good, right?

Coming next is a typical one day (2.5 hour each way) trip to see my chemo doctor, and pick up my chemo pills. I take them starting that night and 5 days total. The doctor/surgeon who did my surgeory wants to see me this month too, to see how I'm doing, but he's away when I'm going to the chemo appointment, so we'll have another day road-trip.

At some point my main floor bathroom is getting gutted and re-done this month. I've been told that this should take a week. I think that's a joke. Oh did I mention that I have numbing in my feet these days, and a baby that is moving like crazy, and having to "run" to the upstairs washroom is going to be FUN!

Oh, and did I mention, I'm the matron of honour at my best friends wedding near the end of the month. That I'm happy and excited for. But I still have to write my speech, and make sure I've taken care of my duties.

Then the normal issue that Matt's work schedule drives me (both of us) insane. He works his 12 hour shift, with a 1.5 hr trip to work (each way), sometimes days, sometimes nights. We don't have a lot of time to get things done or even to spend time together, then add this crazy month!

If I didn't care that my hair is growing back so well, I might have wound up pulling it out!!
__________________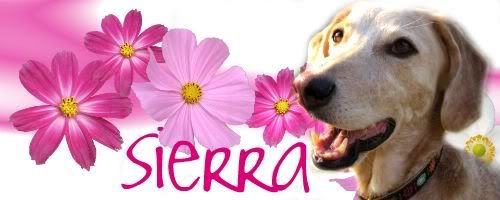 Julia: Mom to Sierra (adorable mutt - Basset x Cattledog is our best guess these days) Buddy (noisy but awesome DSH tabby cat) and Carter (adorable human baby) RIP Nya 1994(?) - 2010