I mentioned on Chaz that I was putting together a 90g tank, and now I can finally post some pictures. It was originally going to be an African tank, and for that reason I still have some African species, but I am slowly rehoming them. In the meantime the tank looks like this: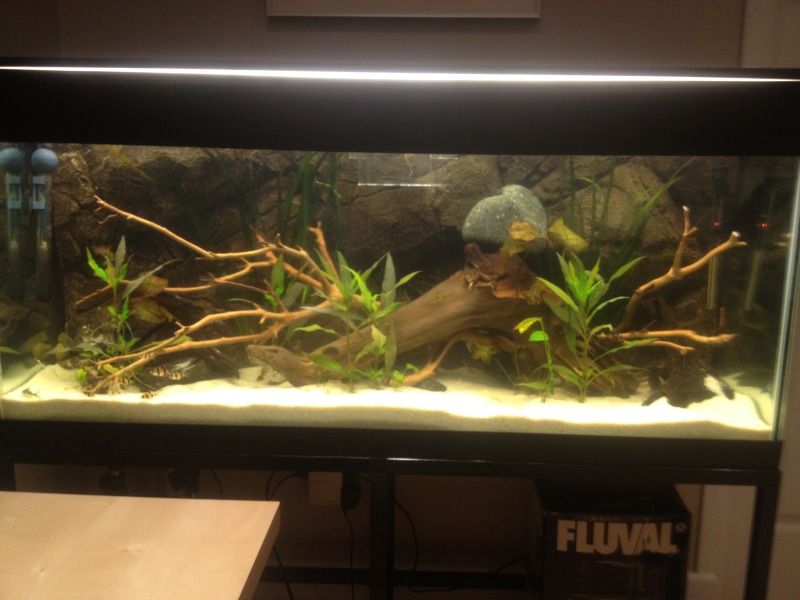 The rock on top of the main manzanita piece will be coming out once it stops trying to float. I intend to also put some leaf litter on the bottom, and the tank water is normally darker than this, it is just clearer because I did a water change right before the photo.
The fish are as follows:
2 Cupid Cichlids
1 Clown Pleco
6 German Blue Rams
3 Pictus Catfish
2 Leopard Ctenopomas (lost one a couple weeks ago
)
9 Tiger Barbs
1 Krib
So the italicized fish are the Africans, and they are the ones I am currently in the process of rehoming. Once they are out of the tank I plan to add in around 20 Bleeding Heart Tetras to make a nice school, and possibly a school of ~8-12 cories. I will only get the cories if I rehome the pictus, which I am also considering doing since if my cichlids spawn the fry won't have chance with the pictus in the tank.
Anyway, on to more pictures!
GBR + Tigers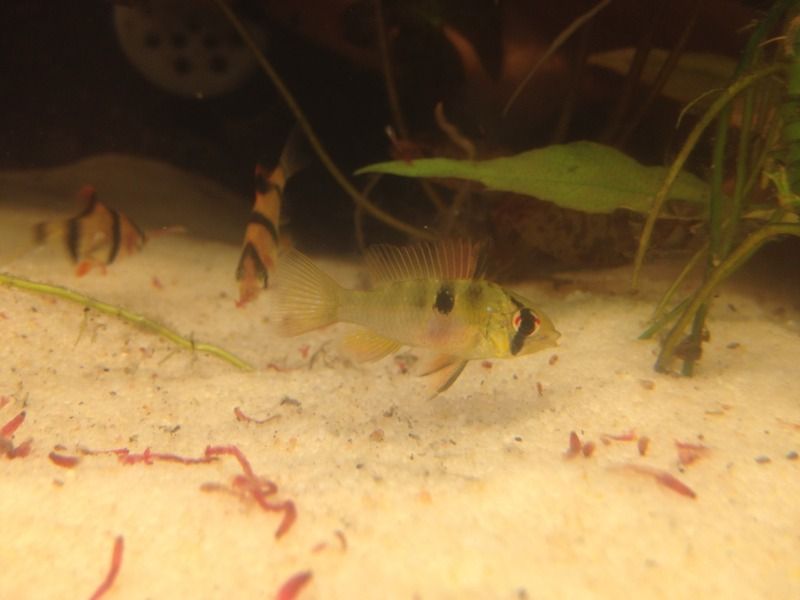 GBR
GBR + Tigers
GBR + Tigers
GBR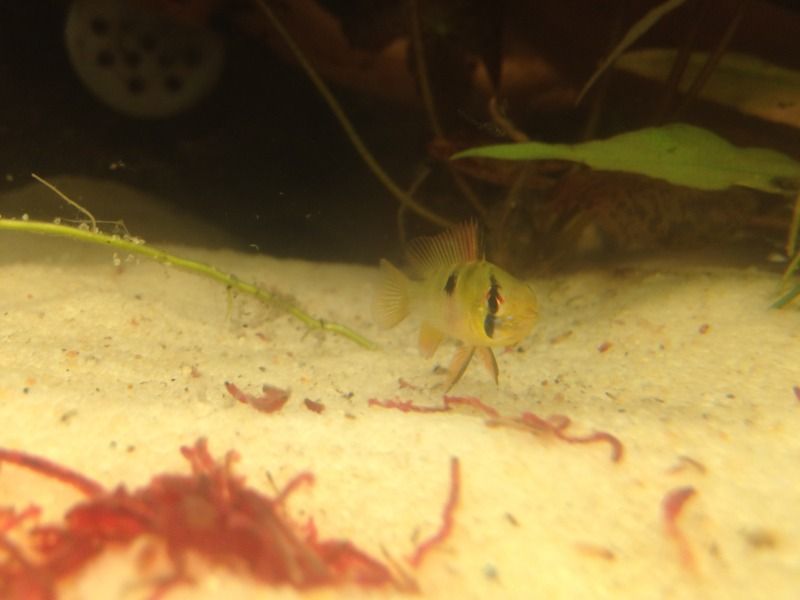 So all those guys were the German Blue Rams, and they are so far my favourite fish in the tank. I have kept them before, but these guys are wild caught from South America vs. farm bred (I had to go through a private dealer but oh so worth it) and already I am seeing such a difference. They look a little bland at this point but these guys are still juvies and I am expecting that as they finish up puberty (in about a month or two) the colours are going to come in nicely.
Cupid + Tigers + Leopard's face on the far right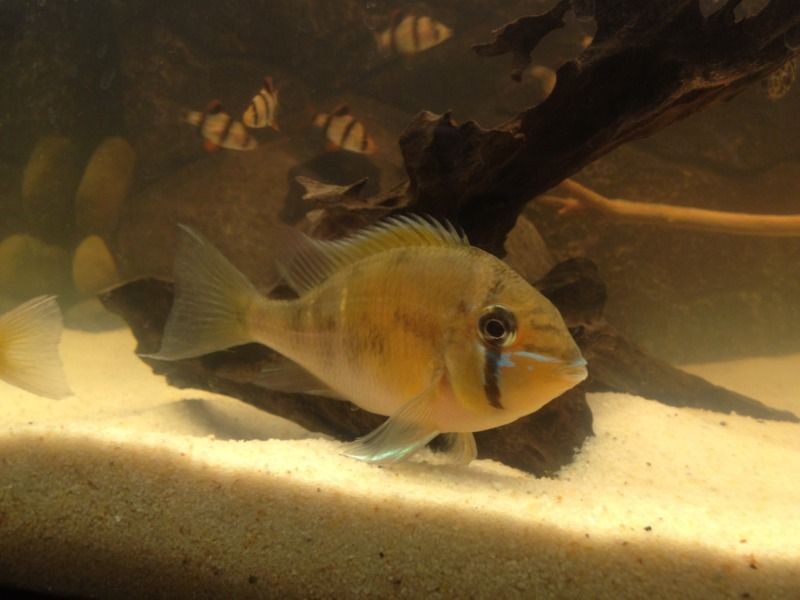 I could only get 1 photo of the cupid as they are incredibly shy. The one I got though is the female, she seems a little more bold than the male.
I will post more updates as things change if people are interested
Sorry the pics aren't that great, sadly I can't figure out how to take good shots with the cannon and am therefore limited to the iphone.