Aside from the fairly obvious (Ibizan), what do you think Joey could possibly have in him? I'm curious if his other half is sighthound or not and though I can obviously label him as Ibizan mix, I wonder if technically he could also be considered a lurcher or not. Of course, there's no way of knowing for sure what other influence he may have in him, but thought it would be interesting to hear your guesses. He's 25 inches tall at the shoulders and about 40lbs.
He was labeled as an Ibizan (purebred) when I picked him up off Craigslist, but he definitely has some non-beezer-ness such as the brownish liver colored nose (It looks black in pics sometimes, but it's not black).
Some of the guesses I've had from the Ibizan crowd as to what he could have in him: Podengo, Another Podenco breed, Azawahk and Sloughi. It seems most Ibizan mixes tend to maintain mostly Ibizan characteristics though from what I've been told by a few people.
A few pics I've posted recently:
DSC_0515COPY
by
PawsItPhotography
, on Flickr
DSC_0494COPY
by
PawsItPhotography
, on Flickr
DSC_0521COPY
by
PawsItPhotography
, on Flickr
DSC_0552COPY
by
PawsItPhotography
, on Flickr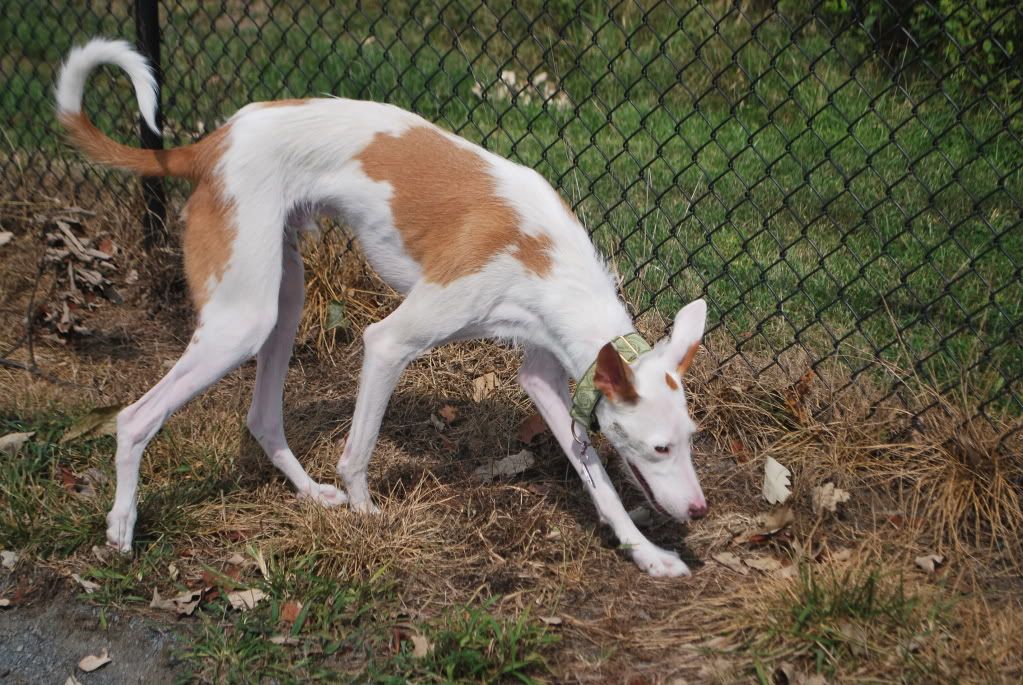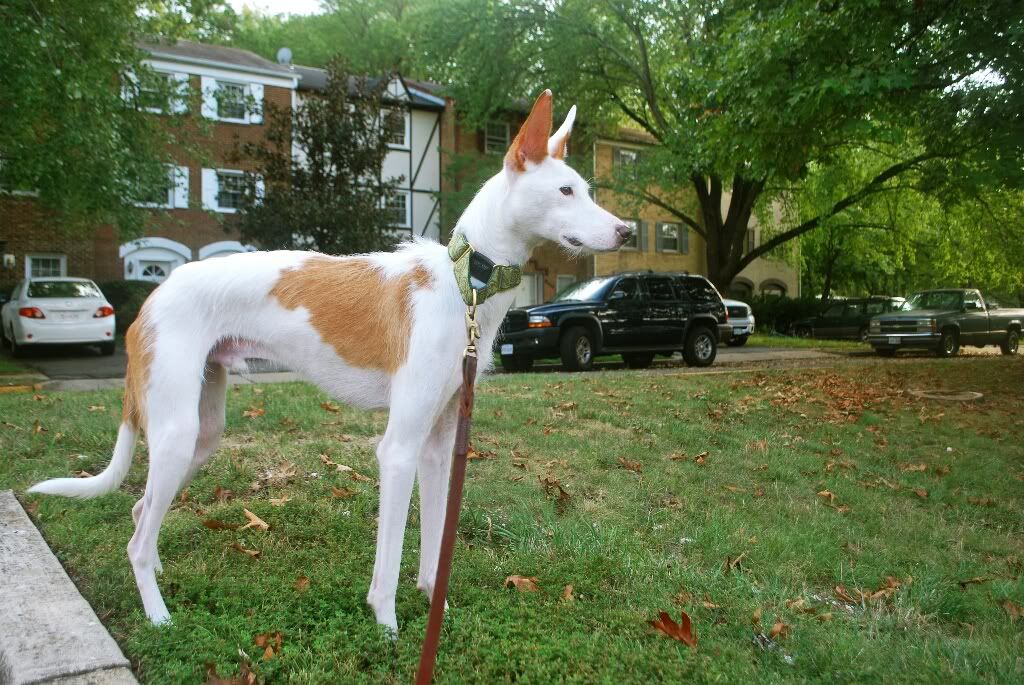 A little skinny in this pic since this is when I first got him
__________________
Joey- Ibizan Hound
Cricket- Mexican Street dog (we think Xolo mix)
Bamm- BC mix
Itztli- Standard size coated Xoloitzcuintli