Okay, I'm gonna be the oddball out of those who live in Colorado, as I don't really care for it.
I love love love the mountains. Love them. If I could live in the mountains, I would probably live here forever.
That, and the lack of severe cold, is really the only thing that I like about CO. There are like, no trees, except in the mountains. City runs into city runs into city. You seriously don't know where one ends and the next one starts. It is freaking HOT. Dry heat isn't fun. Be prepared for allergies you didn't know you had. HUGE spiders and snakes.
I grew up in Michigan. Hubby and I decided to try ourselves out here just for the heck of it. We've been here about 8 months. We decided to move back in May. Haha.
I do love all the places to take the dogs to hike. And it is quite dog friendly here. Back home, I remember I could take the dogs into TSC and Family Farm and Home. Here, they can go into Jax, they can go into Lowes, Home Depot, and several other places.
I don't particularly care for Denver. Too many people, too much going on, and the driving is terrible. I have only been to Springs once, so I cannot give an accurate account on that except that it is really pretty. I live in Fort Collins, and I actually quite like it. You are about a 10 minute drive into the mountains. It is a little more rural as well. It is a college town, though. Close proximity to CSU, though that can have it's upsides if you have animals, as they are well known for their veterinary programs. A lot of the vets here work with the college. Also, you are about 20 minutes away from my favorite place ever in CO, which is Eagle's Nest. There is also a super nice hiking/biking trail, and a super secret kind of private dog park thing that is way fun.
The wind is bad in the spring. Here, it kicked up at 5:00p on the dot and went all night from May to late June. Tornadoes I don't think are a huge concern here, but wildfires. They are pretty bad... We almost had to evacuate.
I <3 Steamboat Springs, and if I were to live here forever, I would move to Kremmling. OH! I will miss seeing all the free range cattle.
Sorry this is so long. Pictures to make it better!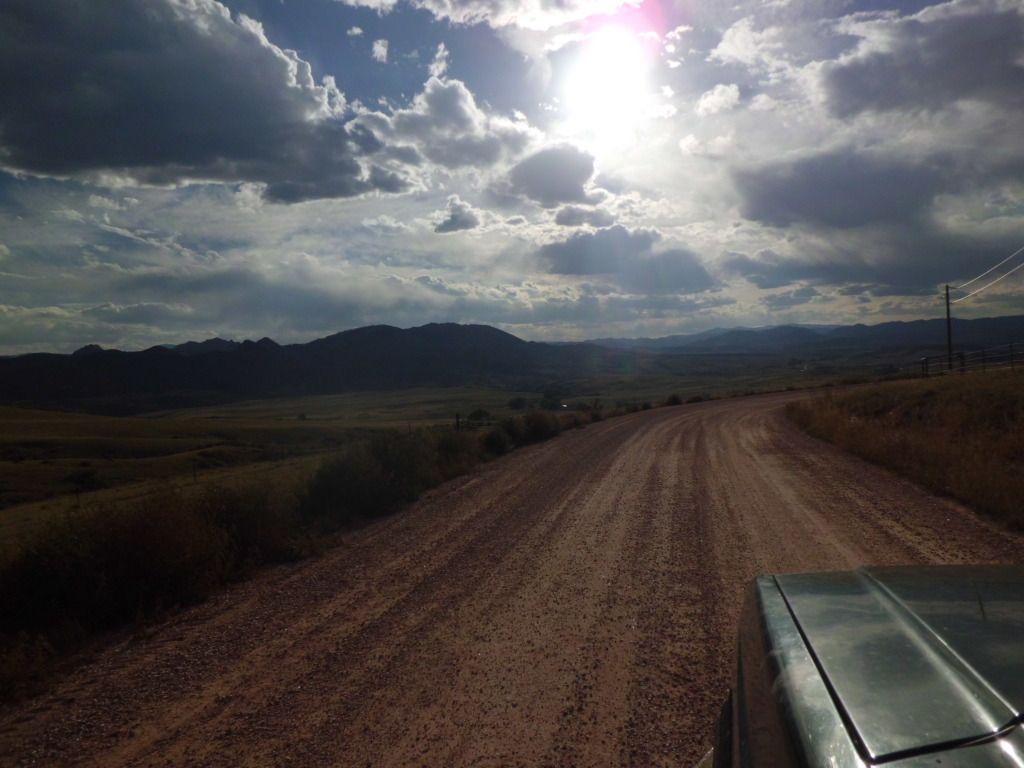 High Park wildfire. Started like 10 miles from the campground driveway.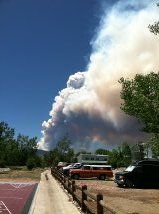 Part of the Burn zone in Livermore.
In Kremmling.