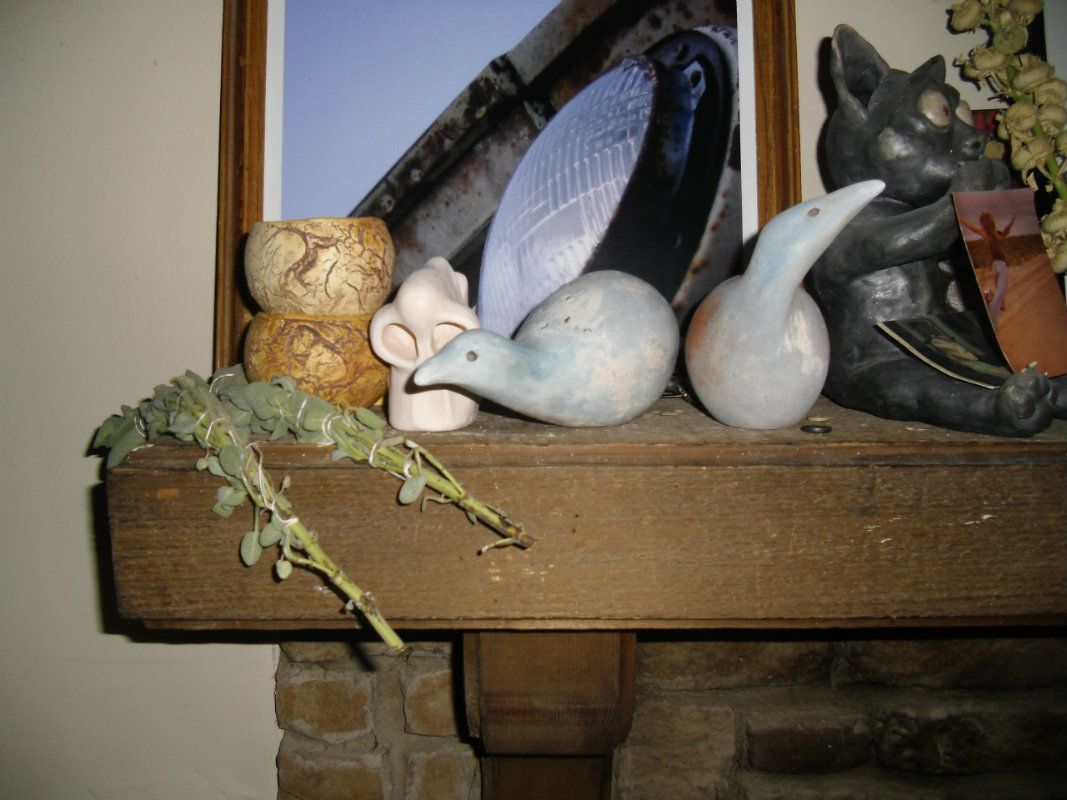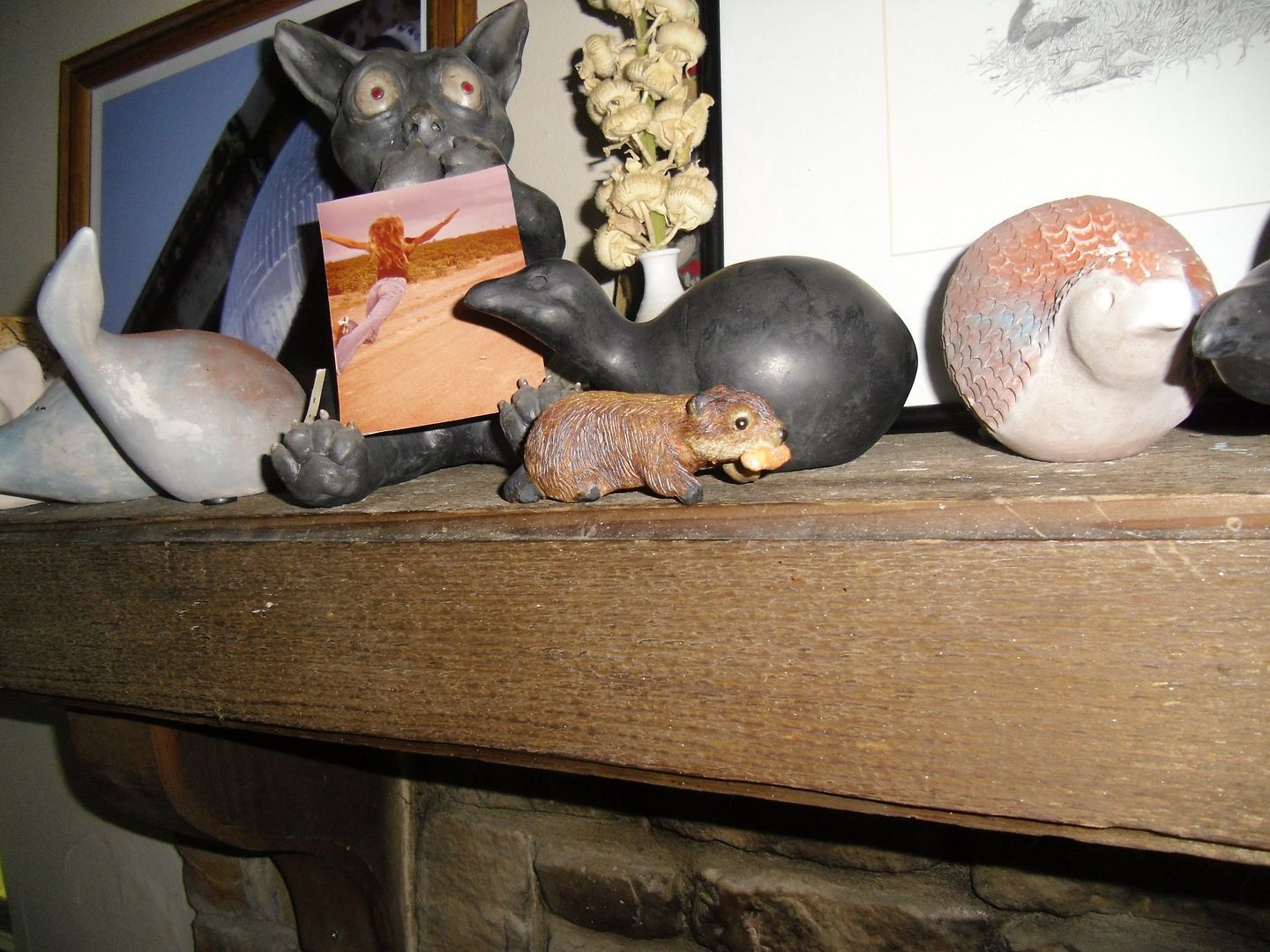 The nose stations and nose bowl are for my Mother who is visually impaired and keeps misplacing
her glasses which have clear frames. I thought these might help her to remember to put them in the
same place each time. I will take them to her today and see how it works.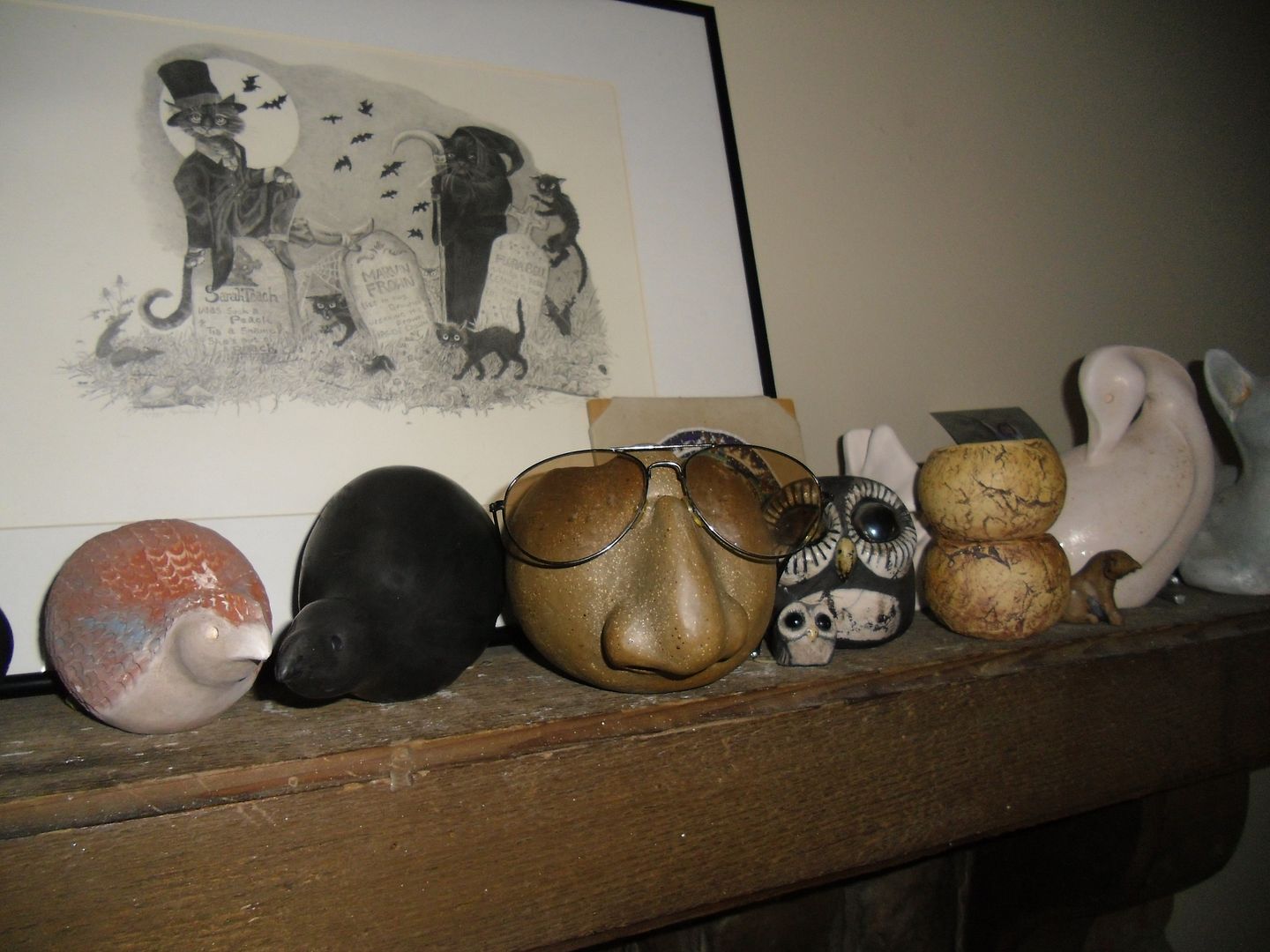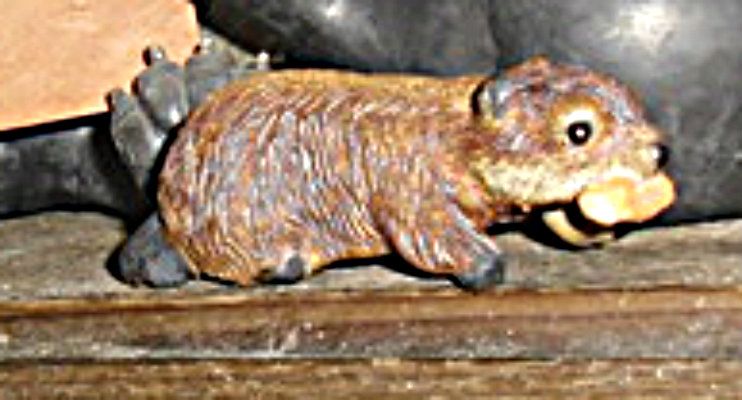 THis groundhog was a little test. I still need to glaze his apple and do another firing, or paint it, I have 't decided. I want to make Hyia a teaset for her birthday with a groundhog on the top and for the handles of the teacups. Didn't want to make it until I saw if my idea would pan out or not. Very pleased with the way it came out.
__________________

Go Petie Go Go Who Go!
love comes in many directions with mary
Side by side on the sofa sat three annoyed dogs and one smug cat
and then in came a little white kitten,