Welp, lookie what I got yesterday: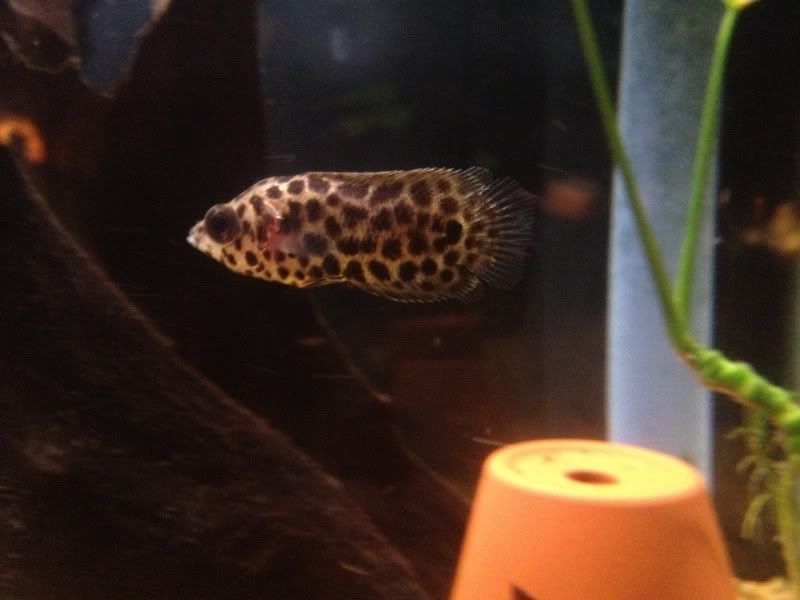 It's a Leopard Ctenopoma, and I got 3 of them. I had to call around and drive a ways but I found them
At the moment these guys are only just 2" and pretty skinny but they are going on a meaty diet and I expect them to top out at around 6". They are the new centrepieces for my little predator tank, which brings me to the next piece of news... My tank is going to get bigger in the near future - I am going from a 30g to a 55-60g. Currently in my tank I have:
3 Leopard Ctenopomas
3 Pictus Catfish
9 Tiger Barbs
1 Clown Pleco
So when I get the new tank up I will have some decisions to make about what else to add that fits in with my group, and I am pretty excited already just planning it. I will be making a 3D background, some driftwood and plants, and I am thinking of putting all that on a light tan sand.
Decisions decisions! Anyway, just thought I would share because I am excited