Ok, I'm interested in them.
They seem like such neat little dogs.
But I'm kind of confused... most breeders sites I find are small dogs... but when I youtube them I am seeing much larger dogs. Is there 2 different types?
But THIS FACE: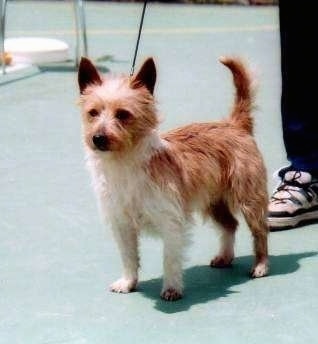 They have a smooth variety as well.
They seem like terriers to me, but apparently they're hounds according to some breeders sites? But the AKC lists them in misc. class.
http://www.akc.org/breeds/portuguese...ueno/index.cfm
Just trying to learn more and doing some research.