Our shelter dane Lunar took and passed his therapy dog test yesterday.
Just wanted to share what a broken, unwanted, throw away dog can turn in to.
Lunar was shot, had serious guarding, fear issues, HW+ and emaciated. Nearly 3 years later he not only passed his Therapy dog test, he passed with NO issues, not the shaker can, not the crutches bumping him, nothing. He was making eye contact with everyone, tail out and wagging, confident, totally relaxed and happy to be there.
Before: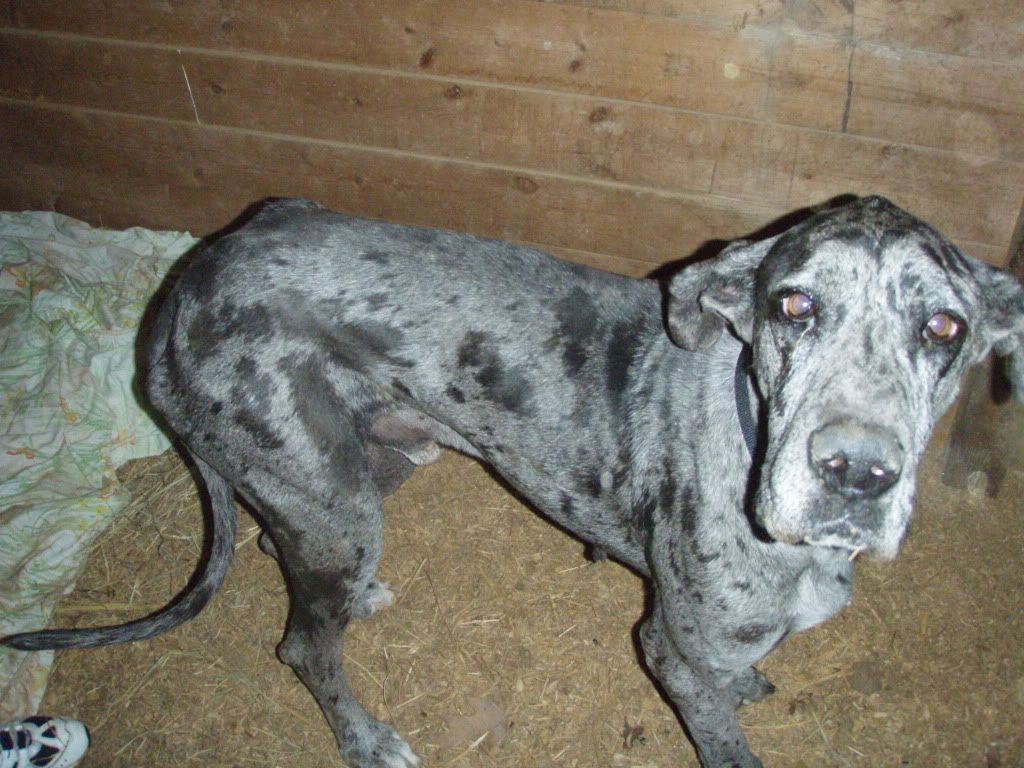 After: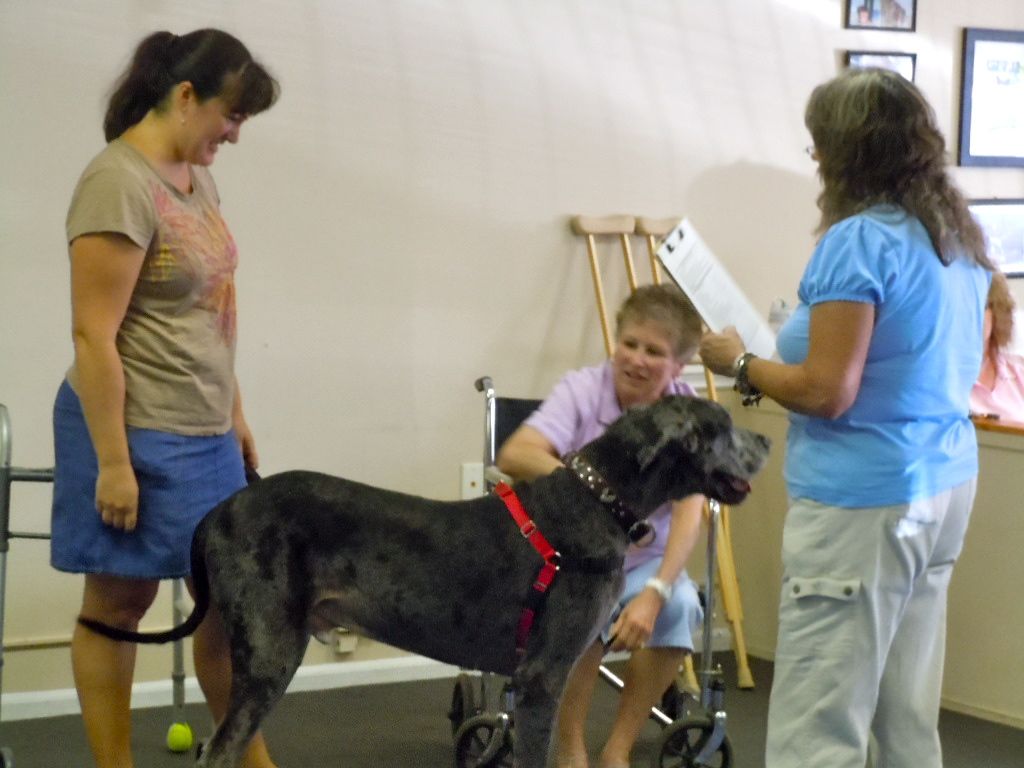 __________________
"We become better trainers by refusing to swallow uncritically what is tossed to us as truth,
by developing our powers of empathy and observation,
and by searching for better ways to teach and educate the dogs we love."
~Suzanne Clothier